Leeds Executive Leadership Level 7 Apprenticeship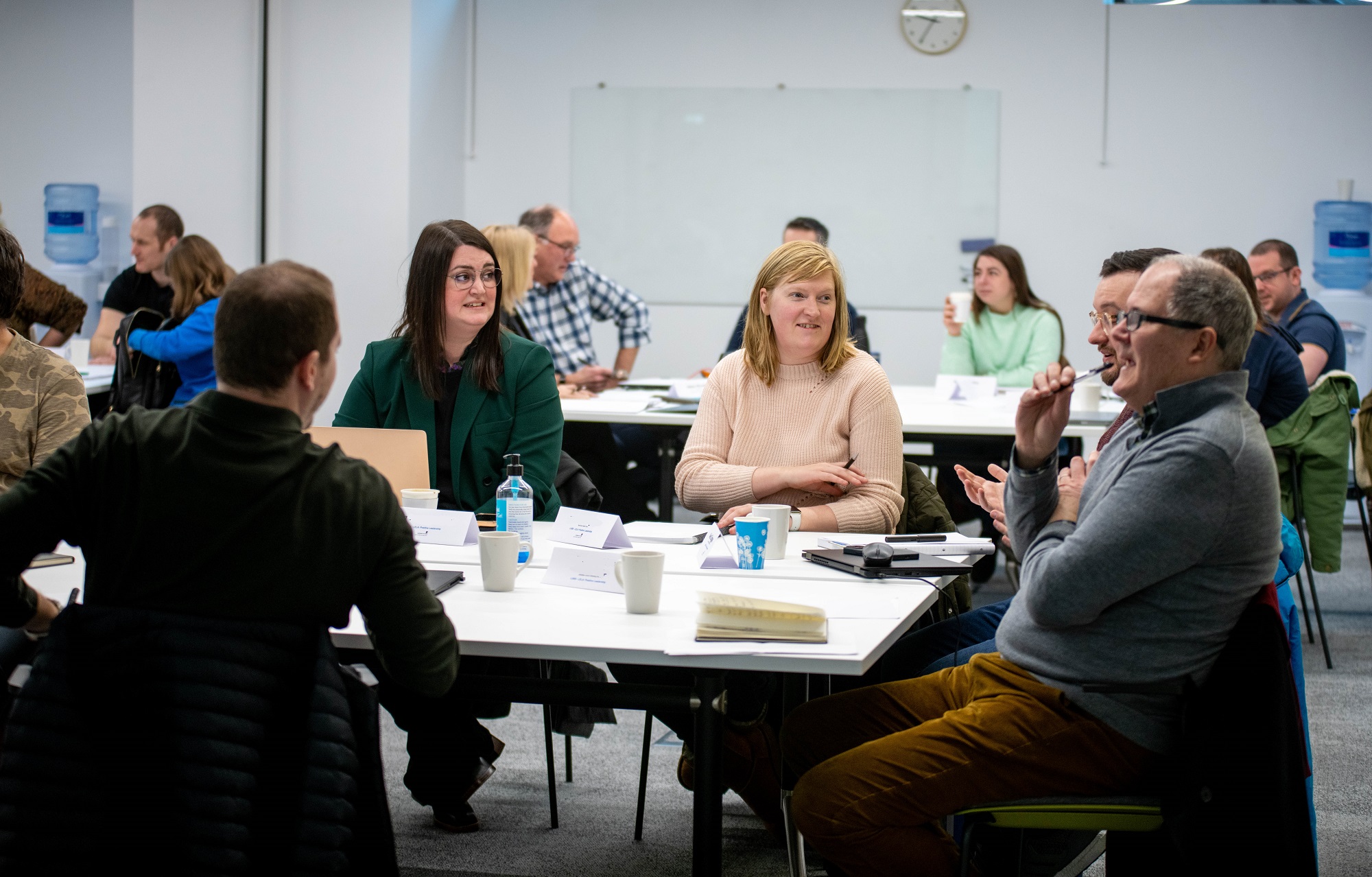 The Leeds Executive Leadership Level 7 Apprenticeship programme is an innovative programme for senior managers working in the public or private sector and is designed to develop you as a leader and take you to the next stage of your career.

Applications must be submitted by Thursday 30 November 2023 for the cohort commencing in February 2024.
Please click here to apply for the Cohort commencing in February 2024 Application form
Please click here to view the commitments, expectations, and entry requirements for this programme.
---
Programme overview
Supported by your employer, and paid for directly through the apprenticeship levy, this programme provides the opportunity to gain a high quality, level 7 qualification from the Leeds University Business School - a world-ranked and triple accredited business school.
Throughout the programme, you will develop an increased knowledge of leadership, gain a good understanding of the latest business and management theories and how to apply this in your workplace. You will work with academics and hear from industry experts who will share practical insights around areas such as organisational leadership, digital transformation and change management. In addition, you will develop your own managerial skills in areas such as critical and analytical thinking, decision-making, negotiation, problem solving and increase your financial acumen.
Programme summary
Level 7 apprenticeship

Funded through your employer's apprenticeship levy scheme

18 month programme: 14 month taught programme plus 4 months during which the External End Point Assessment (EPA) will take place

Blended learning through combining online and face-to-face teaching

Opportunity to receive CMI Chartered Manager Status

Option to undertake additional modules to uplift to a Masters in Executive Leadership
What is an apprenticeship?
An apprenticeship is a formal work-based programme. The training is designed to enable you to become fully competent in Executive Leadership in the workplace. Your employer must commit to giving you 20% of your normal working hours, excluding overtime, as time spent undertaking the programme. This is known as 'off the job' training and is a statutory requirement for an English apprenticeship. The 20% of your time will be spent "achieving the knowledge, skills and behaviours of the approved apprenticeship referenced in the apprenticeship agreement". Between 90% and 100% of the fees will be met through the apprenticeship levy scheme.
Information for employers
In a constantly changing world, it's essential for businesses to find ways to retain and develop their high-performing staff to help future-proof their business. The Level-7 Leadership Apprenticeship offered by Leeds University Business School offers an ideal off-the-shelf leadership development programme for your organisation.
Case studies
An introduction to the programme
The programme has been specifically designed to offer a high degree of flexibility to enable you to balance your learning and your role at work. You will be able to study at a time, place and pace that works for you. The learning experience uses a blended approach to learning with a combination of live sessions (either in a classroom or virtually), augmented with curated self-learning journeys. You will learn with a cohort of other leaders like yourself and the programme builds in opportunities for you to work along with them on learning tasks.
With an interactive and supportive teaching style, the programme focuses on your leadership journey and developing you as a leader. Your learning will be fully supported by a mentor from within your organisation and a personal tutor from the university.
The latest action-based teaching techniques will stimulate and enhance your skills development, allowing you to experience the 'real world' challenges of leading enterprise, both locally and globally.
Throughout the programme you will apply your skills and critical understanding to strategic projects within your organisation, and assessments will be integrated within your workplace environment.
The details shown below represents typical modules/components studied and may change from time to time. Read more in our Terms and conditions.
Meet the Team
Kristen Cabrera-Uhl

Kristen is the Relationship Manager for the Centre for Executive and Professional Education at Leeds University Business School. Originally from the Washington DC area, Kristen has spent the last eight years working in universities across the United States. Kristen manages the recruitment to our Executive Leadership Apprenticeship and works closely with businesses to advise them, and their employees, on how they can get the most value out of the apprenticeship programme.

To find out more about the Leeds Executive Leadership Apprenticeship, email Kristen: cepe@leeds.ac.uk

Andrew Lewis

Andrew Lewis is the apprenticeship programme director for the LELA programme, he is an associate professor, and a Senior Fellow of the Higher Education Academy. Andrew Lewis is passionate about executive education and has over ten years of experience in leading and developing executive education and apprenticeship programmes for businesses in the UK, and twelve years of industry experience both in the UK with Tesco and Internationally with Hilton Hotels.