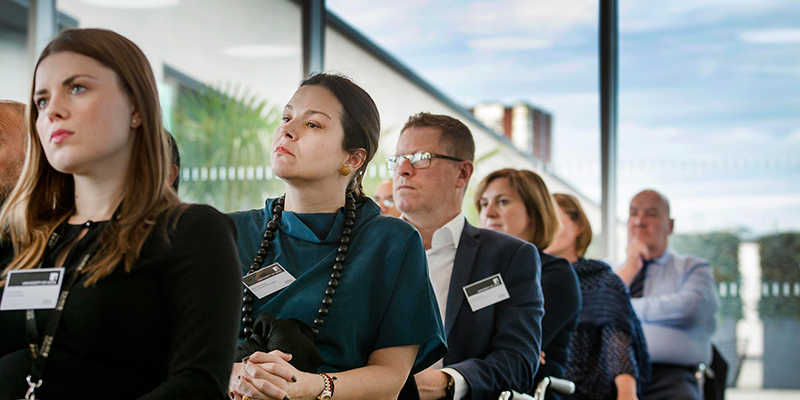 Leeds University Business School is delighted to welcome SME business owners and leaders to join us at our SME Leaders Forum, which runs bi-monthly from 3pm-6.30pm on Wednesday afternoons.
Upcoming events
New dates will be available in 2021. To register your interest, or for more information, please contact Susanne Marchant (s.e.marchant@leeds.ac.uk).
Why should I attend?
This Forum has been created to enable SME leaders to:
Hear from inspiring speakers on topics relevant to their fast-paced organisations;
Carve out some time to work on their business, thinking about key changes and innovations;
Work with other like-minded SME leaders to tackle issues and learn from their experiences
Share their own stories of success
Each Forum event will have a speaker to introduce a particular topic or share their key learnings, followed by a short workshop session during which leaders will be able to apply new ideas to their business and discuss challenges with their peer-group. The events include networking opportunities.
The Forum is free to attend and open to all SME leaders meeting the following criteria:
Be the owner/leader/shareholder of a growing SME
Be operating from their own business premises
Be from a business that has been operating at least 2 years and have employees