Seeking SMEs for NED placements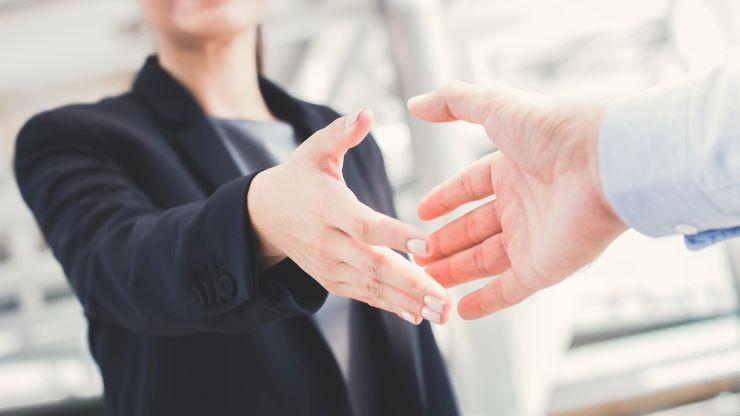 As part of our Non-Executive Director (NED) training programme, we are looking for SME businesses who are willing to offer a 3-month placement on their board of directors to one of our NED programme delegates.
The delegates are taking part in a four-month course to enhance their existing skills in order to become a Non Executive Director (NED) supporting small and medium sized companies.
The placement gives participants first-hand experience in the role whilst offering the SME businesses the chance to access fresh new ideas and perspectives in their boardroom from someone with extensive industry experience.
SMEs receive the benefit of a potential Non-Executive Director for three months, at no cost or long-term commitment to the business.
What is a non-executive director?
Unlike most directors, NEDs are typically outsiders, who are detached from the day-to-day running of your business but are valued because they can provide unbiased views. They can offer a unique and differing perspective on a range of business areas and can help challenge an organisation to think differently, or offer insight into how other organisations work.
What is involved as a host-company?
As a NED host-company you will be offering a 3-month placement on your board to one of the delegates from our Non-Executive Directors development programme.
During the three months the NEDs are expected to attend three board meetings and contribute actively to your business.
There are no financial costs involved unless you wish to offer travel expenses.
What are the benefits for my organisation?
The placement gives you the chance to see first-hand what value an external NED could bring to your organisation. During that time, you will benefit from the fresh perspectives a new board member can bring.
On many occasions the short-term placement has resulted in a permanent position on the company board because of how impressed the host-company has been. We also see companies return each year to offer a 3-month placement because they value the experience of having an outsider giving an insight into the company.
Share in the knowledge and wisdom of a very experienced corporate executive and have someone to help guide your Corporate governance.
Who is eligible?
We are typically looking for SMEs from any industry that are looking to grow and will ideally already have a board that meets regularly. The organisation can be based in any region in the UK annd should be looking to benefit from external knowledge and wisdom.
The delegates
We have been running this course for several years now and many businesses have benefited from the knowledge and wisdom that a potential NED can bring . The delegates have a very wide range of backgrounds, knowledge and skills.
Our delegates will have either worked in large corporate organisations, managed large teams and be used to strict corporate governance, or they may be entrepreneurs who have previously grown their own company.
Register your interest
To register your business as a host-company email cepe@leeds.ac.uk
We will look to partner you with the right NED delegate for your organisation and will discuss the placement options with you in advance.
We will ask all parties to sign a legal agreement to protect you in respect of Intellectual property and confidentiality.
Join our community
As a participating host-company you will also become part of our SME hub at Leeds University Business School. We offer a range of events, networking, and support for local SME businesses to help them build resilience and succeed in an ever changing and challenging business environment.
Testimonials from SMEs that we have worked with
Caroline Wherritt of Re:Work Office Furniture invited Christina Lovelock to join them for three months:
"We have had the extreme pleasure of working with Tina since May and she gave us lots of insight on our new Board. We worked on putting our growth plans in place, and in the time she spent with us had deeply enriched our business strategy as we embark on our journey forward."
Clare Murray of CM Murray said:
"It was a fantastic experience for us – our placement NED went above and beyond, and we found it to be a really valuable experience. Thank you again for this – I really appreciate it."