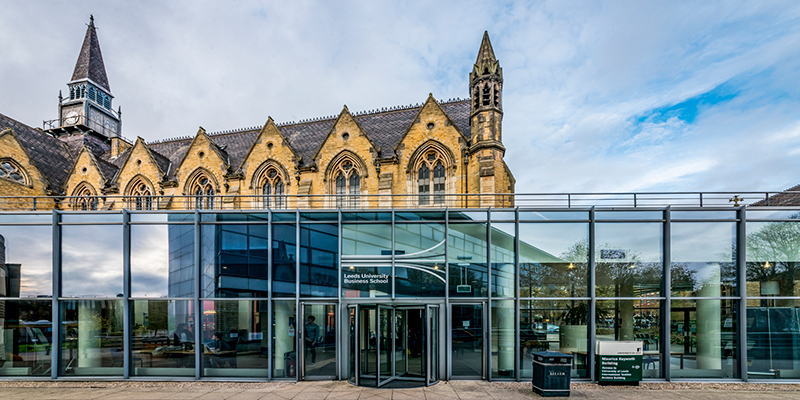 There are a number of ways you can meet us to discuss your research degree at Leeds University Business School.
Online events
Join us online from anywhere in the world and discover the range of funding opportunities available for PhD research at Leeds University Business School.
Book your place below:
Our live and interactive online events are a great opportunity for you to:
Meet Dr Nick Williams, our Deputy Director of Postgraduate Research Studies
Meet our Graduate School admissions team
Receive useful guidance on your application, including how to write a great research application
Discover funding opportunities for your research, and learn more about the funding application process
Put your questions to the panel
Meet us on campus
Join us at our University-wide postgraduate open day on Friday 7 February for the opportunity to meet our postgraduate students and admissions team. Book your place now.
You can also arrange an independent visit to the Business School by contacting the Graduate School.
Getting to Leeds University Business School
You'll find Leeds University Business School on the Western side of the University of Leeds' impressive single-site campus.
The University campus is a pleasant 20 minute walk or a short bus journey from Leeds city centre, find us on Google maps.
Getting to Leeds
Leeds has excellent road and rail connections to all major UK cities. The city is also served by two major airports with regular flights from a huge number of European and International cities.
For more detailed information on how to find us on foot, by car or public transport plan your route to the University here.
Meet us overseas
We regularly travel overseas to meet students interested in studying at Leeds, so if you live outside the UK you may be able to meet a representative in your country. Our academic staff and recruitment officers often attend exhibitions, education fairs or will interview candidates at the offices of our overseas representatives.
View our International Fairs and Country Visits.
Chat to our students
If you are an international or European student who has already applied to Leeds, or are thinking of applying, you can connect with our Link to Leeds Ambassadors to hear about the experiences of some of our current students.
You can chat online and ask your questions about studying at Leeds. You may be able to chat with students from the Business School, or you may prefer to chat with a Leeds student from your country.
You can also join a live online event on the practicalities of being a student such as accommodation, student life, what's available on campus and the city of Leeds.