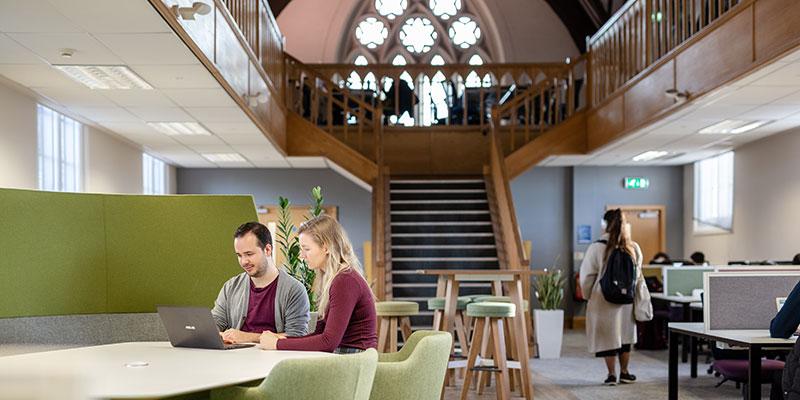 At Leeds University Business School we have identified a number of topics, across our six departments that we would particularly welcome applications for PhD study.
Research areas do not have specific funding attached to them, although the areas can be incorporated into a scholarship application. For details of available scholarships, please visit our fees and scholarships page.
In addition to the research themes below, you could also suggest your own topic, but you must ensure that you closely define your research area within Leeds University Business School.
Asset pricing and financial markets
Banking and financial intermediation
Behavioural finance
Business history
Corporate finance
Corporate governance
Credit management
Financial accounting and auditing
Fintech
Organisations: ownership, governance and performance
Pensions
SME finance
Sustainable finance and ESG
Venture capital and private equity
Find out more about our Accounting and Finance research area
Work, labour and organisation
Financialisation and globalisation
Development and wellbeing
Environment, infrastructure, innovation and the circular economy
The macro economy and macroeconomic policy
Find out more about our Economics research area
The theory of the multinational enterprise (MNE)
The governance of global value chains (GVCs)
Emerging market multinational enterprises (EMNEs)
International business policy, SDGs and "grand challenges"
International business, migration and society
Global health and international business
Cross-cultural management, diversity and inclusion
Find out more about our International Business research area
Organisational strategy
Information management and information systems
Learning and change
Human information processing
Decision making
Global supply chains
Leadership and performance
Technology and innovation
Digital transformation
Find out more about our Management research area
Consumer buying behaviour
Analysis of consumer heterogeneous preferences and discrete choice analysis
Retailing and store choice analysis
Branding and brand equity
Formulating and implementing sustainability marketing strategies: Bridging the gap
Marketing strategy making
Emergent marketing strategy and decision making in marketing organizations
Corporate responsibility and sustainability
Green marketing and advertising
Business ethics
International marketing
Cross cultural buyer-seller relationships
Export marketing strategy and performance
Sustainable strategies of multinational corporations
Standardisation/adaptation of international service offerings
International marketing process standardisation/adaptation
Find out more about our Marketing research area
Between professions and precarity: the new world of work
Changing structures of governance and organisation
Employment, skills and occupations
Labour mobility, migration and citizenship
Markets, flexibilisation and social protection
Voice, representation and social movement
Digitalisation, automation, platformisation, and the future of work
Find out more about our Work and Employment Relations research area