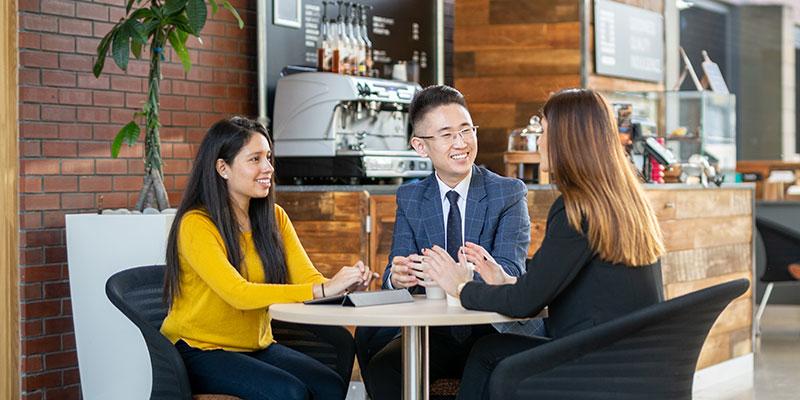 If you think you have met the minimum criteria for our PhD or MA by research programmes, you will need to follow the steps below and submit an application to us by the relevant deadlines.
All completed research applications will first be reviewed by the relevant department in the Business School and then forwarded to potential supervisors. Candidates will only be offered a place on the programme if a suitable supervisory team is agreed. It is generally easier to find supervisory teams when research proposals fit closely with the research interests of staff (see Step 1: Defining your research area).
Application deadlines
We have two start dates for the PhD programme, 1st October and 1st February for all departments except Accounting and Finance where the only start date is 1st October. International students are required to undertake the PhD programme full-time:
| | | |
| --- | --- | --- |
| Start date | Deadline to apply for UK applicants (full-time or part-time) | Deadline to apply for International applicants (full-time only) |
| February 2024 | 31 October 2023 | 30 September 2023 |
| October 2024 | 30 June 2024 | 31 May 2024 |
| February 2025 | 31 October 2024 | 30 September 2024 |

Steps to submitting an application
Follow the steps below to ensure that you submit a fully completed application.
Before you apply, it is important that you take the time to review our current research activity to identify where your research interests link to our work and expertise. This process is known as defining your research. You do not need to identify a supervisor in advance of applying; if successful you will be allocated a supervision team.
To speed up the application process, we would recommend that you have the supporting documents below ready to submit with your application form. We may not be able to progress your application without receiving a research proposal, defining your research area form; or copies of qualifications or academic transcripts.
Research proposal. This document is essential in identifying potential supervisors. See writing your research proposal for further details.
Defining your Research form. Once you have finished Step 1 you will be able to complete the 'Defining your research area' form, which should be submitted with your application.
Certified copies of qualification certificates for all your higher education and professional qualifications.
Certified copies of academic transcripts for all your higher education qualifications. This is an official university listing of the full set of marks contributing to the overall grade of your qualification.
English Language Certificate. If English is not your first language we will require evidence that you meet our English language requirements. You do not need English language evidence at the point when you submit your application, however some scholarships do require that you meet the English language requirements at the point of applications, so please check the scholarship requirements carefully.
Two References: You should obtain and submit academic letters of reference from two people who have taught you at Masters (or Bachelors) level who are able to comment on your academic ability and suitability to study on the programme to which you are applying. You do not need references at the point when you submit your application, however some scholarships do require references at point of application so please check scholarship requirements carefully.
References must be written on headed paper or bear the institution's stamp / logo, or typed and stamped on the University of Leeds Referee's Report. Due to the volume of applications we receive, we do not generally contact referees on behalf of applicants, and we would ask that you request your own references. Your referee can send your references directly to us by email to PhD@lubs.leeds.ac.uk
Once you have completed steps one and two you will need to complete the online application form. Your supporting documentation can be uploaded to the online application form or emailed to phd@lubs.leeds.ac.uk. Please indicate your preferred start date on your application form.
Please note that once an application has been completed (with all supporting documents submitted) plagiarism detection software will be used in the academic review process.
We host online events to provide advice on applying for a research degree. Sign up to our newsletter to receive updates about our open events.