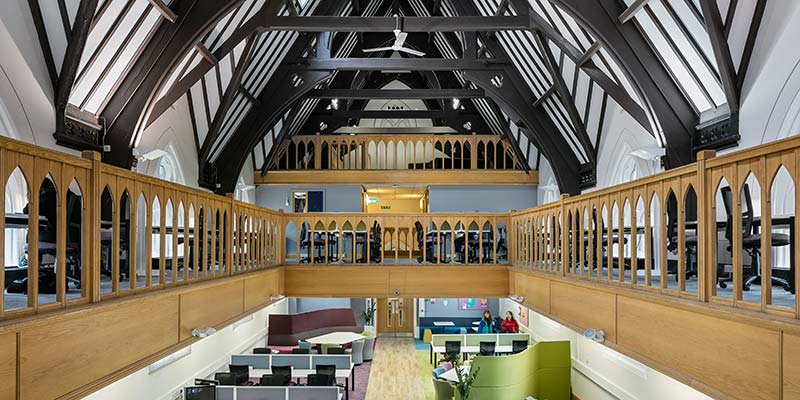 Our postgraduate research community is a diverse community with postgraduate researchers joining us from a number of different academic backgrounds, stages in their career and from over 30 different counties.
Regardless of your previous background, we offer a range of support to ensure that the transition from study or work to research is as smooth as possible.
The Graduate School
The Graduate School team manages the research function for all Business School postgraduate researchers, offering a variety of practical support including organising training and development opportunities.
Leeds Doctoral College
The Doctoral College brings together all the support services and opportunities to enhance your research, throughout your time here. It runs regular drop-in and training sessions for our postgraduate researchers, and organises seminars and other events including the annual Doctoral College Showcase.
Postgraduate study areas
At the Business School we offer dedicated study areas for postgraduate students. These are equipped with computers, wireless internet access, desktop space and lockable storage units. These spaces also provide relaxation areas furnished with sofas, and a quiet zone for individual study.
Leeds University Library
The University of Leeds has some of the best library facilities in the UK with over 2.8 million books, tens of thousands of publications and access to the latest web-based databases.
Leeds University Library also offers dedicated support for PhD researchers.
Careers Centre
The Careers Centre hosts a range of useful workshops including approaches to building an academic career, CV development, networking, handling job interviews and understanding assessment centres.
Language support
The University of Leeds Language Centre provides optional, part-time English courses between October and May each year. If English is your second language these sessions might help you continue to improve your English while at the Business School.
International Office
The International Student Office at the University of Leeds provides support to international students and researchers with a drop-in information and advice service, appointments with advisers, help with immigration and visas, and a general welcome and orientation programme upon arrival.
Before you arrive, they can give international students advice for preparing for studying at Leeds.