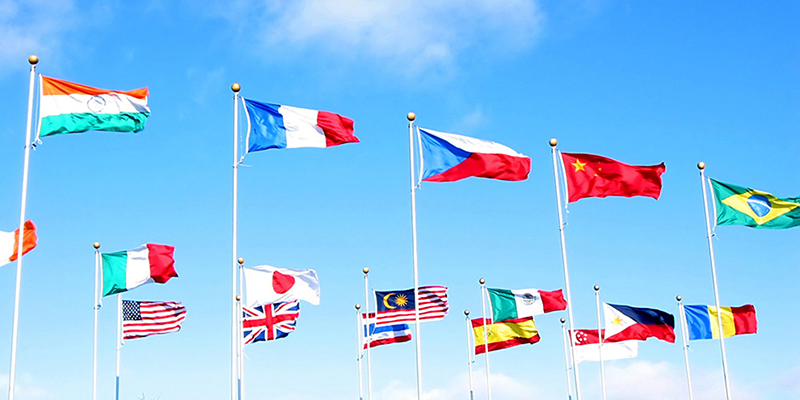 We enhance the global impact of the Business School through international partnerships with world-class universities, alumni, companies, institutions and policy makers.
With over 200 academic staff from around the globe, we celebrate our diversity and benefit hugely from the international experience of our academic staff, students and alumni.
We are globally renowned, holding international accreditations and performing strongly in global league tables and rankings.
Research
Our aim is to produce world-class research, which is international in nature, scope and impact. We collaborate with the best academics and institutions globally, as well as working across disciplines to find real world solutions to global challenges. Read more about our international research
Student experience
We ensure our graduates have real global and cultural insight and we offer a range of international opportunities, projects, and study programmes to give them hands on experience. With over 5,000 students from around 100 countries, the School is establishing initiatives to connect students from different cultures and backgrounds.
The Internationalisation at home project which encourages students to participate in intercultural activities.
International fairs in which academic staff travel overseas to meet students interested in studying in the UK.
Working with international business
As well as international research collaborations we work with organisations globally to deliver bespoke leadership development programmes with entities such as AstraZeneca and the Government of Abu Dhabi. Read about our customised programmes.
Strategic partners
The School has established international projects and collaborations with strategic partners across the globe. Not only do these partnerships engage with research, student education and opportunity and our staff, but they also help to build our reputation internationally. Current strategic partnerships include:
| | |
| --- | --- |
| University of International Business and Economics (UIBE), China | Leeds University Business School is partnered with University of International Business and Economics to offer a business-focused Confucius Institute. |
| | A collaborative programme in which students spend two years at HELP University Malaysia and two years at Leeds University Business School. |
| | Leeds University Business School and the Zhejiang School of Management collaborated on a Joint Research Centre. |

Alumni
We have over 30,000 alumni in more than 145 countries across the globe. Find out more about our alumni community.
Contact us
If you want to understand more about our international projects, or are interested in collaborating with us, then please send us an email (International@lubs.leeds.ac.uk).