Help to Grow: Management course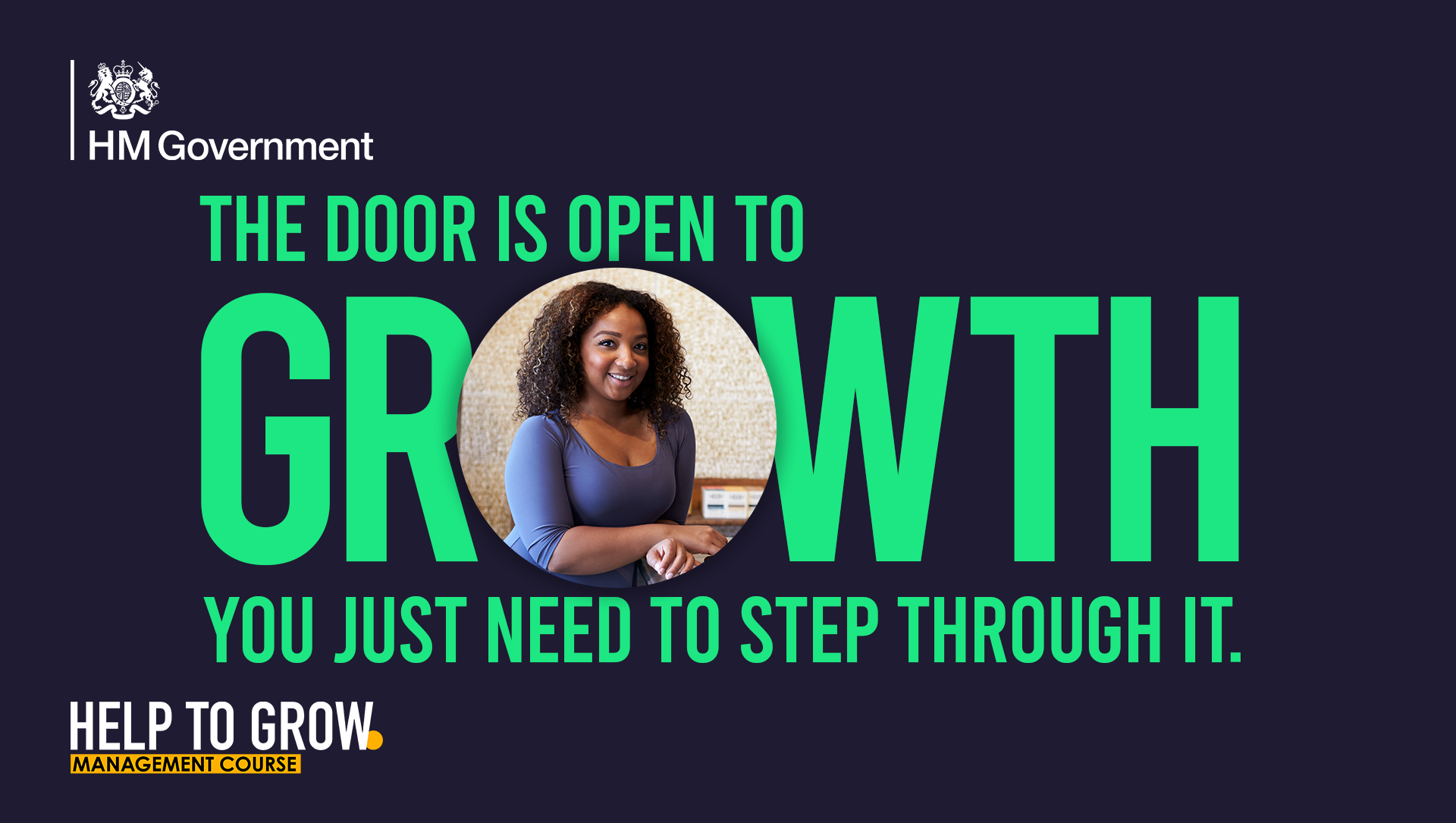 The government-backed Help to Grow: Management course will open the door to growth for thousands of business leaders. Aimed at senior leaders in small and medium businesses it includes 50 hours of in depth training, 1:1 business mentoring, and the opportunity to grow your business, fast. The 12-week programme costs just £750 and is 90% subsidised by the government.
---
What is help to grow?
Help to Grow is a 12 week-programme delivered by Leeds University Business School and accredited by the Small Business Charter. The programme combines a practical curriculum, with 1:1 support from a business mentor, peer-learning sessions and an alumni network.
Designed to be manageable alongside full-time work, this programme will support you to develop your strategic skills with key modules covering financial management, innovation and digital adoption. By the end of the programme you will develop a tailored business growth plan to lead your business to its full potential. You will hear from inspirational business leaders and learn alongside local peers, with access to a national alumni network.
Who can take part?
Aimed at senior leaders in small and medium businesses from any sector that have been operating for more than 1 year, with between 5 to 249 employees are eligible.
What is the cost?
The programme is 90% subsidised by government – costing only £750.
Watch our video
<iframe title="Help to Grow: Management course" width="450" height="300" frameborder="0" scrolling="auto" marginheight="0" marginwidth="0" src="https://mymedia.leeds.ac.uk/Mediasite/Play/40eaa46877c34fafa40b4aeae84a09381d" allowfullscreen msallowfullscreen allow="fullscreen"></iframe>
Format
The programme takes 12 weeks to complete and consists of one half-day session per week delivered through a mixture of online and in person (8 online and 4 in-person).
What are the benefits to me?
Enhance your management and strategic capabilities
Produce a growth plan for your business
Build resilience to future shocks
Learn how to innovate in your business
Adopt digital technologies to boost productivity and operational agility
Develop your value proposition and reach into growth markets
Improve employee engagement and responsible business practices
A blended programme that combines interactive, online sessions with face-to-face learning to suit you
Apply online
The following courses run by Leeds Univesity Business School are now open for applications.
If you would like more information then you can contact our dedicated team by emailing HelpToGrow@leeds.ac.uk.
About Leeds Univesity Business School
Small businesses are at the heart of our community. As a business school with a strong sense of place, we forge meaningful, enduring partnerships with small businesses in the region and support their growth.
Find out more about how we support small business in the region.