International Women's Day 2018
Research and innovation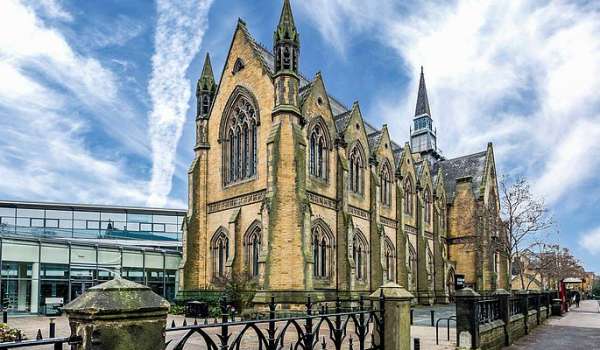 In celebration of International Women's Day 2018, we look back at some of the fantastic achievements of our academics over the past 12 months.
March 2017
EU project on improving emergency evacuations
Dr Natalie van der Wal has received a two year EU Marie Sklodowska-Curie Individual Fellowship, worth 200K euro, to work with Professor Wandi Bruine de Bruin in the Centre for Decision Research at Leeds University Business School.
The EU urgently seeks to improve emergency evacuation preparedness. EU public spaces are getting more crowded, and fires and terrorist attacks require emergency evacuation. Faster evacuation from public buildings during emergencies saves more lives.
Project Evacuation will aim to improve speed and survival in emergency evacuations, through the combined insights from agent-based computer modeling, risk communication, decision research and an advisory board of emergency responders.
April 2017
Family Business Internationalisation and Networks: Emerging Pathways
Professor Emmanuella Plakoyiannaki co-authored a publication entitled "Family Business Internationalisation and Networks: Emerging Pathways" in the Journal of Business and Industrial Marketing. The aim of the research was to provide a synthesis of the current knowledge of family business internationalisation research and to highlight themes to set the stage for future studies.
May 2017
Dr Liz Oliver involved in £150,000 pilot project run by Leeds charity
Last year, a Leeds based charity for people with learning disabilities was awarded £150,000 from previously awarded funding as part of a £5 million research programme into independent living for disabled people.
CHANGE, the organisation for people with learning disabilities, will run the project, called 'Learning By Doing Together' in conjunction with academics, including Dr Liz Oliver, from Leeds University Business School. It will explore the best ways to get more people with learning disabilities paid jobs as peer support employees, by organisations which run services for learning disabled people.
The project will be led by disabled people or people with long term health conditions, who will be working alongside other organisations as well as academics and policy makers.
June 2017
Homelessness, health and housing
Kate Hardy is an Associate Professor in the Work and Employment Relations Division. In a video blog Kate discusses her research, conducted with Dr Tom Gillespie (University of Manchester), focusing on homelessness, health and housing. The project has been sponsored by the Leeds Social Sciences Impact Acceleration Account in association with the ESRC and the Feminist Review Trust.
Motivations in a context of poverty entrepreneurship
Self-employment across the UK has risen sharply in the past two decades. However, figures from the Office for National Statistics show that despite increases in participation, average income levels from self-employment have fallen by 22% since 2008/09.
In Scotland, research indicates that rates of poverty for the self-employed are the highest of any 'employed' group. For example, 27% of self-employed couples with dependent children are in relative poverty (achieving 60% of median income - £243 per week – whereas only 4% of employed couples with dependent children are). Thus, self-employment in Scotland is not currently providing an environment for inclusive economic growth and a sustainable livelihood.
Dr Isla Kapasi's research, funded by British Academy/Leverhulme Small Research Grant, aims to explore this further, examining motivations for business creation.
July 2017
The US Dollar's Continuing Hegemony as an International Currency: A Double Matrix Analysis
Dr Annina Kaltenbrunner co-authored a publication entitled "The US Dollar's Continuing Hegemony as an International Currency: A Double Matrix Analysis" in Development and Change. The publication reviews the current and future positioning of the US dollar in the international currency system.
August 2017
Are "green" cleaning products better for us?
Consumers are becoming more concerned about the chemicals contained in cleaning products. Many ingredients in cleaning products have been linked to asthma and skin allergies. This has led to an increase in demand for greater transparency about what is contained in cleaning products, as well as demand for safer alternatives.
Rachel Hollis, a postgraduate researcher working within the School of Earth and Environment, the School of Chemistry and the Business School. Rachel's project is focused on green cleaning products and trying to understand the barriers to purchasing these products that consumers might face.
September 2017
Facing the future of food
In September 2017, the University of Leeds hosted the final seminar in a nine part series focusing on food options, opinions and decisions.
The seminar series aimed to understand and improve UK consumers' decisions about nutrition, food safety, and domestic food waste. The series goals align with DEFRA, the Food and Agricultural Organisation and others who use the modern view of 'food security' for developed countries, by defining it as access to food that is nutritious, affordable, safe, and sustainable, while producing minimum domestic waste.
The project co-investigators based at the University of Leeds are Professor Wandi Bruine de Bruin, Dr Nicola Bown and Dr Gulbanu Kaptan at the Centre for Decision Research (CDR) and Professor Louise Dye from the Human Appetite Research Unit (HARU).
October 2017
Progress made but still more to do to create a diverse legal profession
New research by the universities of Leeds and Newcastle into the legal profession shows that progress is being made in creating a more diverse profession but that women and black, Asian and minority ethnic (BAME) solicitors still face career progression barriers.
A team led by Jennifer Tomlinson, Professor of Gender and Employment Relations at Leeds University Business School, analysed data for more than 194,000 solicitors between 1970 and 2016. The research showed that the proportion of women and BAME people entering the profession has risen significantly. Around 10% of entrants were female in 1970 compared to 60% in 2016. Around half of all solicitors are now female. The study also showed that there has been a large increase in the proportion of BAME solicitors over the last three decades, from 0.25% in 1982 to 16% today. However, career progression remains an issue. The research shows that partnerships remain male dominated with just one third of partners female.
November 2017
What Goes Up Must… Keep Going Up?
Dr Dionysius Ang co-authored a publication entitled "What Goes Up Must…Keep Going Up? Cultural Differences in Cognitive Style Influence Evaluations of Dynamic Performance" in the Journal of Applied Psychology. The publication critically reviews the naïve workplace assumptions of an individual's performance over time. The research also takes into account the varying cognitive styles between Western and Eastern countries.
December 2017
Government help for the unemployed
An Ideas in Practice event in Westminster for policymakers, practitioners and academics marked the launch of the final report from a four-year ESRC-funded research project about employer engagement in employability and skills programmes.
Dr Jo Ingold discusses how the research team have completed a study looking at what employers think of Active Labour Market Programmes (ALMPs). They surveyed more than 1.500 employers in the UK and Denmark, and carried out more than 100 interviews with employers and providers delivering ALMPs in both countries.
January 2018
Lessons from the 1890s to realign innovation and finance in post-Brexit Britain
Dr Shima Amini co-authors a publication entitled "Accessing capital markets: Aristocrats and new share issues in the British bicycle boom of the 1890s" in Business History. The publication looks at how the bicycle and tyre industry accessed past capital markets, to reveal some of the historical origins of current imbalances.
February 2018
Incontinence affects more than 200m people worldwide, so why isn't more being done to find a cure?
In February 2018, an article co-authored by Professor Wandi Bruine de Bruin was featured in the Independent. The article, first published in The Conversation, discusses research into why, for a chronic health condition that causes shame and misery for countless people and costs billions, urinary incontinence keeps a low profile.
The views expressed in this article are those of the author and may not reflect the views of Leeds University Business School or the University of Leeds.