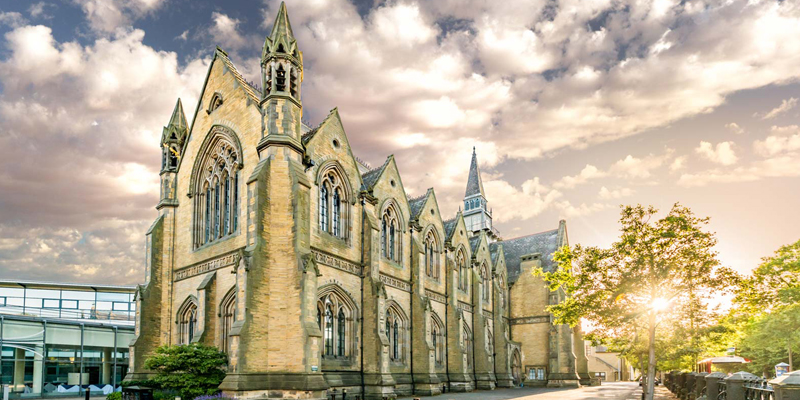 What are the entry requirements for a PhD at Leeds University Business School?
You can find out all of the postgraduate research entry requirements here.
I have a Masters degree in a different discipline, am I still eligible for the PhD programme?
Our minimum entry requirements for PhD study include a UK Masters degree (or overseas equivalent qualification) in an appropriate academic discipline. This includes disciplines directly related to the subject specialisms of the Business School (accounting and finance, economics, international business, management, marketing and work and employment relations) or providing skill sets which are particularly relevant to the PhD research project (for example, social research methods, linguistics, mathematics, statistics, psychology, etc.)
If your Masters degree is not in an appropriate academic disciple, we would recommend that you complete one of our Masters courses in a relevant discipline.
I have a Masters degree with an average below 60%, am I still eligible for the PhD programme?
Unfortunately, we will not accept a Masters degree with an average of below 60%.
Do you require GMAT?
No, we do not require GMAT as part of the application.
Is there an application fee?
No, we do not request an application fee for research degrees at Leeds University Business School.
What start dates do you offer?
Due to the comprehensive training that all 1st year researchers must complete, we offer two start dates to our PhD programme each year – 1st October and 1st February for all department except Accounting and Finance, where there is only a 1st October start date. See training and development for more information about the different training pathways.
Please contact the Graduate School who will be able to help with advice regarding the appropriate start date for your application phd@lubs.leeds.ac.uk.
Can I speak to an academic member of staff prior to submitting my application?
It may be possible for you to get feedback on your application from a member of staff before you submit if you can identify a potential appropriate supervisor. However, unfortunately, due to the large number of enquiries received on a weekly basis, academic members of staff are often unable to comment on potential research projects until a full application (including research proposal) has been received. Therefore we advise you to submit your full application which will then be sent out to appropriate staff members if it meets our entry requirements.
Before applying, you should spend some time exploring our website and the research that we are involved with and whether your own research is likely to fit alongside this.
Once you have submitted your research degree application and provided all of your supporting documents, if minimum requirements are met, your application will be distributed to potential supervisors in the relevant academic department. If there is supervisory interest in your application, the potential supervisor(s) may then contact you for an interview or to help shape your proposal.
Can I apply before I meet the English Language requirements?
Yes, you can submit an application for our research degrees before you have met the English language requirements. If we are able to make you an offer, this would be conditional on you achieving our standard English language requirements. You would have to meet these requirements before you could be made an unconditional offer and begin your course at Leeds.
Can I use a UK Masters degree as evidence of my English Language competency?
We will accept a UK Masters degree in lieu of a formal English language qualification if you were awarded your Masters degree in the UK within 2 years of your PhD start date.
When will I receive a decision on my application?
You will be contacted by a member of the Graduate School shortly after you submit your application to outline any missing documents. Upon receipt of a full PhD application (see how to apply for details) it will be passed for review to the academic department identified on your 'Defining your research area' form. In some cases it can take 4-6 weeks for you to receive a decision.
Will I be interviewed for a place on the programme?
Before an offer can be made, you will need to attend an interview, usually held with two academic members of staff. These will be conducted in person, over the telephone or by Skype.
Is there an application deadline?
Due to the highly competitive nature of gaining a place on the PhD programme it is advisable that you apply as early as possible. An early application is especially important for international applicants as it ensures sufficient time for visa applications and processing.
The closing dates for applications to our PhD programme can be found on our how to apply page.
If you are applying for funding, your research degree application may have to be submitted by a deadline determined by your scholarship. See our fees and scholarships page for more information about our scholarships.
Is accommodation available?
All international (outside the EU) students are guaranteed University accommodation if they are accepted onto the programme and apply for accommodation by the deadline.
For all other students, we strongly recommend you start your house-hunting search with Unipol, a registered charity that works closely with the University to help students and staff to find suitable accommodation. On their website, you can find available properties, as well as advice and support to help you find a suitable home.
Can I defer my offer?
Yes, it is possible to defer your offer for one year upon agreement by your nominated supervisor(s) and the Director of Postgraduate Research Studies.
Can I do a split-site PhD?
Split-site study is extremely rare and any request for this mode of study would need to be approved by a University Committee. If your application is successful, you must be in the UK for at least 8 months over the course of the PhD. You would also need to be in Leeds for compulsory training modules, the transfer event and the examination of the thesis.
Split-site study would involve having your main supervisory team based here in Leeds, and a 'local advisor' in your home country, who would also need to be approved by the University. For standard full-time study, the duration of the programme would be a 3-year period of study, with a maximum time limit for submission of the PhD thesis of 4 years. For part-time study, the duration of the programme would be a 5-year period of study, with a maximum time limit for submission of the PhD thesis of 7 years.
Please read our PhD entry requirements for split-site study.
Can I do my PhD by distance learning?
This mode of study is not currently available for any of our research degree courses.
Can I transfer my PhD to Leeds?
We are only able to accept transfers of study if your current PhD supervisor is beginning employment at the University of Leeds and you wish to transfer with them.
Unfortunately, we are unable to accept transfers of PhD study from other universities in any other circumstances.
What is a BANNER ID number?
Once you have submitted your research degree application, a unique BANNER ID number will be automatically generated and emailed to you. As soon as you receive this number, you can submit your chosen scholarship application(s). Please be sure to include your BANNER ID number on any scholarship applications you submit, as forms submitted without a BANNER ID number will not be considered.