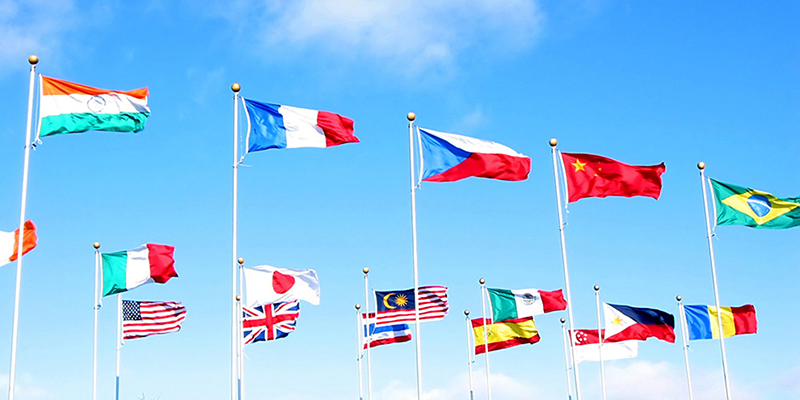 The Centre for International Business at the University of Leeds (CIBUL) is one of the UK's premier research centres in the field of international business.
Since its launch in 1995, CIBUL has pursued a research strategy based on teamwork and co-authorship, well-suited to the multidisciplinary nature of its field.
CIBUL is ranked first according to figures compiled by International Business Review:
By degree of international business research focus, measured by subject relatedness between bibliographically coupled documents based on publications between 2007 and 2016
By weighted number of articles in high quality academic journals
CIBUL is known globally as 2nd in the world for International Business Research, according to studies such as Rialp, Merigó, Cancino, and Urbano, (2019), Lahiri and Kumar (2012), Adler and Harzing (2009), Harzing (2008), and Chan, Fung, and Leung (2006).
Working with public and private sector bodies
CIBUL has developed strong connections with major public sector bodies and private organisations. It is a hub for experts from multiple disciplines to collaborate and generate inspiring research and its effective applications to real world problem-solving.
Working alongside major public sector bodies and private companies, such as UNCTAD, UNIDO, OECD, ASEAN, the European Union, the Commonwealth, MOFCOM, CIBUL focuses on a range of topics related to international business including:
The global determinants and impact of foreign direct investments (FDI)
Internationalisation strategies of firms
Cross-border ecommerce
The development of global value chains
The impact of multinational enterprises on home and source countries
Policy studies are a growing research focus.
---
In April 1995, CIBUL was formally accredited as a University Research Centre by the Council of the University of Leeds. It was firstly associated with the Department of Business and Economics which later became Leeds University Business School. Its first recruits during 1995 and 1996 included its founder, the distinguished academic Professor Peter Buckley OBE, and the Jean Monnet Professor of European Integration and International Business, Professor Jeremy Clegg. Drawing on the resources of the University, CIBUL has united the leading experts in international business, and formedone of the largest international business experts group in the UK and a pioneer research-led institute globally.
CIBUL was recognised as a Gold Peak of Excellence by the University of Leeds in 2005.