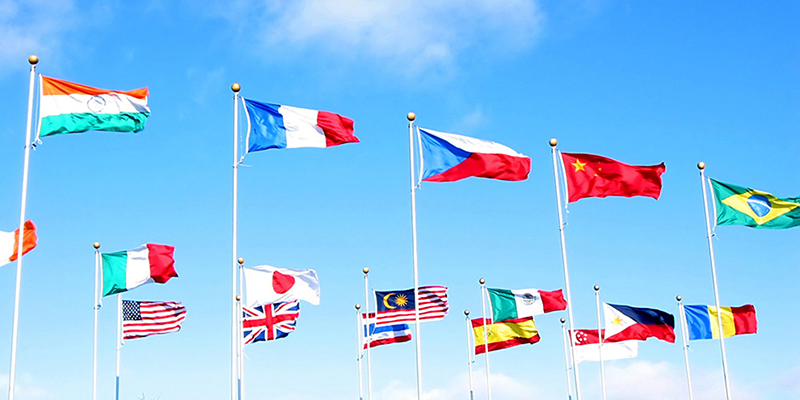 Since its launch in 1995, the Centre for International Business at the University of Leeds (CIBUL) has pursued a research strategy based on teamwork and co-authorship, well suited to the multidisciplinary nature of its field.
Drawing on the resources of the University of Leeds, one of the largest research-led institutes in the UK, and of Leeds University Business School, CIBUL is able to unite experts in international business.
Working with public sector bodies
Working alongside major public-sector bodies and private companies, such as the European Union, European Space Agency and Nestlé, CIBUL focuses on a range of topics related to international business - from the global determinants and impact of foreign direct investments (FDI), to the internationalisation strategies of firms and countries.
Associated institutions
Business Confucius Institute at the University of Leeds (BCIUL)
Founded by Peter Buckley, BCIUL aims to promote the understanding of Chinese culture and the teaching of Mandarin in the UK with particular focus to supporting the regional businesses that hope to invest in China.
Centre for Chinese Business and Development (CCBD)
Following a decade of growth, thanks to the successful pursuit of major funding, CIBUL has taken responsibility for CCBD, a joint venture between the Business School and the Department of East Asian Studies.
Centre for International Business Education and Research (CIBER)
CIBUL is a member of the CIBER together with Yorkshire universities, funded by UKTI (Trade and Investment).
James E Lynch India and South Asia Business Centre (ISABC)
The ISABC is a university based business centre focusing on the South Asia region, one of the first centre's of its type in the UK.
White Rose East Asia Centre (WREAC)
WREAC is a partnership between the University of Leeds and the University of Sheffield to promote postgraduate training, research collaboration and knowledge exchange in the study of Japan, China and neighbouring regions. WREAC is funded by the Language based area studies initiative (AHRC/ESRC/HEFCE/SFC) with £4.5m funding (2006-2011).
Rankings
FT Masters in Management 2018
Specifically relating to MSc International Business, the programme entered into the rankings, Leeds is:
12th in the UK and 79th globally
84% of our surveyed alumni are employed at three months
8th in the UK, 34th overall for career progress
8th in the UK, 37th overall for our careers services in supporting recruitment
In the supplementary programmes tables, the School's MSc International Business is 1st in the UK for the seventh year running, and 4th in the world, in the international business category. See the full league table.
Awards

Research funding and teaching appointments
CIBUL's expansion has been made possible in part by its record of securing 'research only' posts funded from outside Leeds University Business School.

Over the past five years, CIBUL has been awarded two Foundation for Management Education (FME) funded Research Officer posts, two University Research Fellowships as well as a further three-year research post, two three-year ESRC Management Research Fellowships and an ESRC Postdoctoral Research Fellowship.

In addition to these research posts, two teaching posts have been funded through competitive applications under Higher Education Funding Council for England (HEFCE) initiatives: a Lectureship in Business Development in Emerging Markets (Review of Former Soviet and East European Studies) and a Lectureship in Chinese (Review of Chinese Studies).