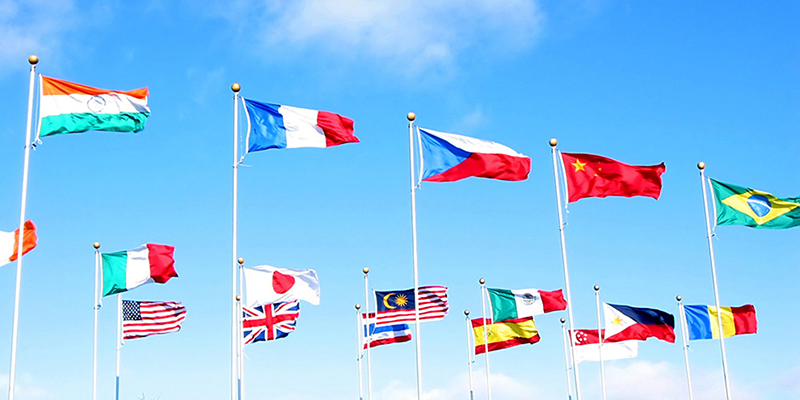 Founded by the distinguished Professor Peter J. Buckley OBE in 1995, the Centre for International Business at the University of Leeds (CIBUL) is a leading research centre in the discipline. Its network unites experts in the field of international business worldwide and is one of the largest groups of international business academics in the United Kingdom.
CIBUL works to tackle global challenges by conducting innovative research and creating long-term sustainable solutions that benefit both society and business. CIBUL is particularly interested in the role multinational enterprises (MNEs) play in addressing society's most pressing issues. Our main line of inquiry concerns whether and how MNEs can be part of the solution. Our members conduct rigorous and multidisciplinary research that helps management teams to engage with social, economic and political challenges, aligned with the UN Sustainable Development Goals (SDGs), and to pursue those goals without compromising their business objectives.
Since its launch in 1995, CIBUL has pursued a research strategy based on teamwork and co-authorship, well-suited to the multidisciplinary nature of its field.
CIBUL is ranked first according to figures compiled by International Business Review:
By degree of international business research focus, measured by subject relatedness between bibliographically coupled documents based on publications between 2007 and 2016
By weighted number of articles in high quality academic journals
CIBUL is known globally as 2nd in the world for International Business Research, according to studies such as Rialp, Merigó, Cancino, and Urbano (2019), Lahiri and Kumar (2012), Adler and Harzing (2009), Harzing (2008), and Chan, Fung, and Leung (2006).
CIBUL has developed strong connections with major public sector bodies and private organisations. It is a hub for experts from multiple disciplines to collaborate and generate inspiring research and its effective applications to real world problem-solving. Working alongside major public sector bodies and private companies, such as UNCTAD, UNIDO, World Bank, OECD, United Nations, ASEAN, the European Union, the Commonwealth, MOFCOM, Nestlé, and Flex, CIBUL focuses on a range of topics related to international business and sustainability.