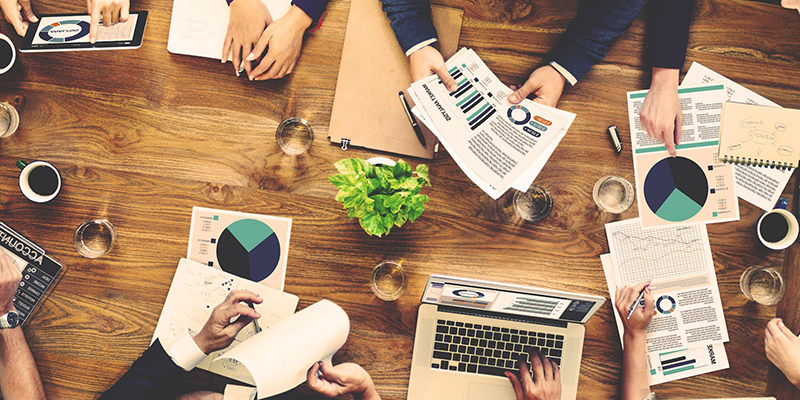 We're working alongside major public-sector bodies and private companies to utilise our expertise and transfer our knowledge, in the UK and all over the world.
Seminars and events
Leeds University Business School runs the popular Corporate Wisdom Lecture Series. The series welcomes talks from key business figures from across the globe, representing a variety of sectors, who offer expert knowledge and insight into a range of current issues affecting business leaders today.
Executive and Professional Education
We contribute to the Business School's Executive and Professional Education programmes. The portfolio of courses translates research knowledge into practice, delivering results for organisations.
Knowledge Transfer Partnerships (KTPs)
KTPs can help your business improve competitiveness and productivity through better use of knowledge, technology and skills which reside in British universities. The scheme is subsidised by the Department of Trade and Industry (DTI). KTPs enable companies to work with universities on strategic projects for the benefit of their company. The scheme provides a structured approach to bring a recent graduate to the company to provide a dedicated resource on a key strategic issue. Find out more about KTPs at the University of Leeds here.
CIBER Yorkshire
CIBUL is a founding member of CIBER Yorkshire, a gateway through which businesses in the region can access knowledge and information on international trade and investment residing in the universities.
For more information please contact:
Philip Kelly, CIBER / Business Development Gateway Manager
Email: p.kelly@uktiyorkshire.co.uk
Expanding to China
CIBUL, in collaboration with the China-Britain Business Council (CBBC), has completed the research project "Second tier cities in China - What are the opportunities for British business" commissioned by UK Trade & Investment.

The China-Britain Business Council (CBBC) is organising a Roadshow in the UK and China to disseminate the research findings and inform British businesses entitled 'Think China, Act Regional: Opportunities for UK Companies in China's Regional Cities'.

The CIBUL research team comprised Peter J. Buckley, Jeremy Clegg, Adam R. Cross and Hinrich Voss, Postdoctoral Research Fellow at WREAC/NICS. For further information please contact Peter J. Buckley (pjb@lubs.leeds.ac.uk).
Expanding to India
Market research on the Indian economy
Watching India is a series of market research briefings on the overall Indian economy and key sectors such as manufacturing, pharmaceuticals, telecoms, IT, BPO/KPO, retail, entertainment and others. Published ten times a year, Watching India is available on a subscription basis to UK and European firms wishing to keep up-to-date with the fast changing nature of the economy and the opportunities that await them in India.

Indian executives on internships
Twice a year we proudly host a small number of Indian Executives enrolled into the Executive MBA programme of the Indian Institute of Management in Ahmedabad and Calcutta. With an average of 10 years industry experience, a wealth of practical expertise in industries as diverse as banking, finance and insurance, IT, energy and transport, they can make a useful contribution to your business in India. Internships are available for up to five weeks. Your reward? New skills, new markets, new ways of doing things. Unrivalled expertise. First-hand exposure to the potential of these hard-working, exceptionally bright, committed and ambitious Indian Executives.

Seminars and training for SMEs
In partnership with UK Trade & Investment, training and seminars are offered to SMEs based in West and South Yorkshire with current or potential business interests in India.

Forum and networking opportunities
Our India centre also acts as a forum whereby companies and managers with an interest in India can meet and exchange information, both with one another and, with the researchers and postgraduate students based in the Centre. We run popular lecture series on key aspects of international business with India, such as the prestigious Financial Times Speaker Series.

Bespoke research
We can undertake more bespoke research and market research on a wide range of topics and industries and tailored to your individual needs.