Business analytics: making sense of big data
Centre for Decision Research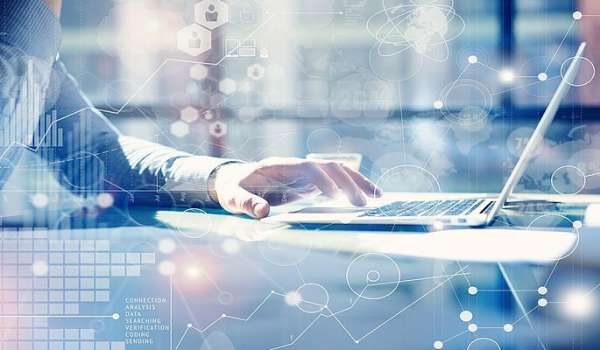 The world of business, whether public or private sector, is on the brink of a major transformation as a result of the potential to exploit big data, but where is the consumer in all this? Are companies and organisations using their data to provide a better customer service and experience? Are competitors creating an edge by their use of data? What about privacy protection for the individual? On Thursday 15 March 2018, Ideas in Practice hosted its annual Big Data Symposium, aimed at 'making sense of big data'.
What is big data and how can businesses use it?
Big data is high-volume, complex data that needs innovative processing and interpretation before it can offer valuable information, such as insights into consumer behaviour. Over the past few years, we've featured a range of research projects related to big data on our blog, including 'is my data valuable' and 'big data and the reimagining of the car'. We've also delved deeper into the world of data analytics, including articles by Professor Bill Gerrard on 'what elite sport can teach us about effective data analytics' and 'Rio 2016 and the marginal gains from data analytics'.
Big data and effective data analytics can make businesses and organisations:
more market aware and more efficient
help public sector organisations run more smoothly and effectively
provide the means to make huge advances in medicine and health
bring global markets a lot closer than they have ever been before.
However, businesses and academics alike need to make sure big data exploitation is both meaningful and ethical, with the goal of improving business for the benefit of all. This symposium provided an opportunity to take part in discussions with some of the world's leading experts on big data and data analytics, and how it can help businesses. A key theme was sharing best practice between academia and businesses.
Big Data & Analytics Symposium
The symposium began with a discussion on customer insights into data and marketing, with the keynote presentation given by Sharat Mathur, Senior Vice President and Practice Leader of IRi Strategic Analytics (Chicago), who spoke about strategic pricing and promotion strategies for manufacturers and retailers.
The second session focussed on tools and techniques in big data, with presentations from Darren Hariharasegaran (Senior Manager of Data & Analytics at PwC, London) and Arjen Van Lin (Assistant Professor of Marketing at Vrije Universiteit Amsterdam, The Netherlands). Darren drew upon his experience of being connected in the big data world, followed by Arjen who spoke about his research into using big data to gauge the effects of policy change, taking the example of mandatory warning labels on unhealthier food products.
After a networking lunch, the afternoon put the spotlights on decision research and data analytics, with members of the Centre for Decision Research showcasing their research projects.
How do companies manage their spare parts?
Dr Sajid Siraj presented his recent research into managing spare parts using machine learning and multi-criteria analysis. This work was done in collaboration with colleagues from Mechanical Engineering College, Shijiazhuang, China and Portsmouth Business School, UK.
Spare parts alone account for roughly 25% - 30% of the maintenance costs for large industrial plants. These plants hold tens of thousands of spare parts, so inventory management can become a great challenge. Common practice is to group these spare parts into specific categories by finding some similarities in their features, and then define a set of policies for each group, which has traditionally focussed on the single criterion of price. Yet, the use of multiple criteria for spare parts classification may be more suitable, as it attempts to consider all the operations management requirements, not just the estimated value/cost.
Sajid Siraj and his team proposed a new data analytics approach using such multiple criteria classification for spare parts, and demonstrated its usefulness by applying their method to a large manufacturing company in China. When tested, this method for categorising spare parts, which actively involves the decision maker in the machine learning process (rather than a fully automated process), outperformed all other widely-used classification methods.
Working at the interface between people and analytics
Dr Christina Phillips spoke next, presenting her research on Human Centric Analytics (HCA), a multi-method approach which aims to reduce the uncertainty in human processes through the use of analytics. By putting humans at the centre of analytics development, there is the potential to enhance productivity and increase efficiency within the workforce. Christina's HCA research works at the interface between people and analytics tools, and fills the current gap in working environments which have a high human involvement but are also highly complex.
Christina's research took place in a multinational pharmaceutical manufacturer, with the outputs helping the company to make substantial supply chain savings and improving productivity across the facility.
Outputs of Christina's research suggest how companies, on a human level, can engage with data analytics:
Take small steps – building trust within the workforce is necessary before bigger developments
If interventions are to be made in order to improve company workings, employees and data users have to be engaged from as early as possible in the analytics development process. Getting data users involved in the analytics design will provoke a cultural shift in the way companies use data and analytics
Utilise stakeholders – they provide valuable data which needs to be carefully recorded and referred to. When working with qualitative information, it is important that companies collect data using a variety of methods eg meeting notes, recordings, photographs, as a single "source of truth" can led to biased outputs.
Using machines to identify new musical talent
Dr Richard Hodgett, Professor Barbara Summers and Dr Sajid Siraj from Leeds University Business School and Dr Steve Kelly from the British record label All Around the World (AATW) have secured funding from Innovate UK and the Economic and Social Research Council (ESRC) for a Knowledge Transfer Partnership (KTP).
The aim of the KTP is to develop a system utilising machine learning, artificial intelligence and decision science methodologies to support and enhance the identification of new musical talent and maximise the profitability of the talent identification process. The motivation for the project comes from:
the huge expense in signing a new artist (£300k to £1million)
the massive increase in data around music consumption and engagement
the new technologies which allow more artists to make and share their music online.
Aritad Choicharoon, a former Leeds MSc Business Analytics and Decision Science student has recently joined the team as a KTP associate. Aritad has started work on identifying the processes currently used in the music industry to find and evaluate new musical talent, as well as analysing data on social media and music platforms. The project is only a few months in (started November 2017) but the team expect to have some preliminary results later this year.
Big data and supply chain analytics
The Symposium closed with a focus on supply chains. Professor Chee Yew Wong presented his research into big data and supply chain analytics, followed by Andy Birtwistle, Director of Supply Chain Practice at Concentra Analytics, who focussed on the practical applications of supply chain analytics.
More information on past Ideas in Practice Big Data symposia can be found on the Ideas in Practice webpage, as well as in the following blogs:
The views expressed in this article are those of the author and may not reflect the views of Leeds University Business School or the University of Leeds.