Global and Strategic Marketing Research Centre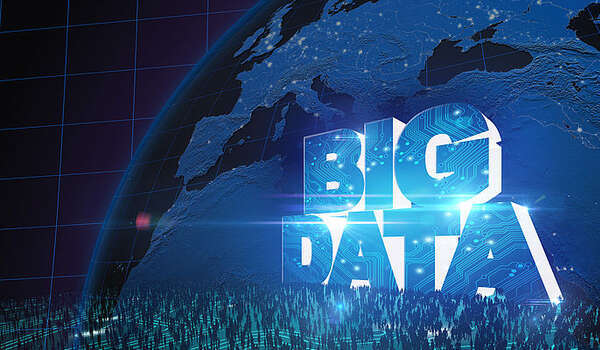 Leeds University Business School hosted a Big Data conference as part of its Ideas in Practice seminar series last month, focusing on turning data into valuable information.
Many sectors are now making great advances with big data; unlocking value to aid decision making and discover new knowledge. With more capabilities in analysing big data and better technology, many organisations are turning big data into valuable information.
This is happening in a number of sectors including health, policing, government, finance and industry. Small insights from big data can yield incredible results when spread over a large customer base or population. Yet few can doubt that we are only at the start of a long journey. Big data and the capabilities developed now will have significant implications for decades to come.
The Ideas in Practice big data event explored what Leeds City Region has to offer in the way of strength and expertise in big data and helped facilitate the sharing of different sectors' expertise and capabilities.
The below ideas were discussed during the group break-out sessions held at the event.
Inward Investment
Leeds is a significant player in big data but we don't shout about our expertise or capabilities enough and need to do more to promote the city's proficiency in this area.
Our infrastructure, software/applications and devices that are developed here are unique, as is the analytics capacity we have to understand the data being generated by these innovations.
We have a number of great organisations that lead the way or support the digital sector in Leeds, such as:
We need to clearly define the big data assets of interest to potential investors, map them and identify "connectors" (eg. LEP, UKTI, etc.) as the contacts for investors interested in developing a clear understanding of Leeds' big data "eco-system".
It is also important to consider what investors are interested in, looking at both the supply and the demand side; the latter is too often ignored when appealing to outside and overseas investors, although the reality is such that investors are looking for markets beyond the region.
Sharing tools and techniques
There are a number of different tools and techniques available to analyse big data, eg. data visualisation, text analytics, video analytics etc.
We need to better understand the capabilities of these different tools and techniques. To do this, knowledge needs to be shared across sectors. There is a need to bridge the knowledge gap between academia, public sectors and industry, although trust needs to be established first and it can take time to create productive collaborations.
Different sectors can all learn from each other. Transport, health, education, engineering, police, leisure and tourism, utilities, fashion, telecoms, legal, media, housing, local authority, etc all use big data.
Appropriate meta-data is needed in order to understand the potential to share knowledge and ideas in different setting. We also need to be aware of the possibility of "cultural queasiness" – wariness of those in other sectors and what their intentions, motives and values are.
In order to improve data sharing and learning from various institutions and sectors, we need to first improve how data flows internally within organisations and sectors. It is also important that we improve the culture around welcoming scrutiny in order to improve quality of how data are organised and shared.
Language processing and text analytics
There are a number of state-of-the-art tools used in language processing (how computer programs process natural human language) and text analytics, for example:
IBM Watson and Microsoft Azure are used to extract business intelligence (eg. collecting data on a business from multiple resources - such as annual reports, websites, news, Twitter, Facebook – and structuring it according to key indicators in order to reveal useful insights into the strategy/performance of the business)
Various types of computer programs that are able to recognise 'objects' the researcher is interested in, such as phrases, words, tone and symbols
Artificial Intelligence (AI) is the latest trend with the purpose to replicate neural networks in order to simulate deep learning. AI is the attempt to programme computers to extract meaning, not only information/data.
Participants at the Ideas in Practice event were using language processing and text analytics for a variety of purposes, including to:
Analyse pauses in speech and what significance they acquire in a particular context
Make sense of cold data
Analyse the effect/significance of question marks in newspaper titles
Analyse the Quranic semantic based on ontology concepts (ie. analysing whether the way sentences appear in the Quran – such as order of the words, punctuation, grammar etc - could have meaning beyond the meaning of just the words and therefore reveal more knowledge)
Determine whether the use of emoticons has an influence on consumers' perceptions
Extract qualitative information from a large number of annual reports.
Although there have been major advances in these tools, we haven't yet reached the stage where a computer is able to extract meaning; the researcher still assigns meaning to the data. The tools are also unable to currently process a multitude of elements at the same time (eg. graphs, images, texts, body language and facial expressions.)
There are ways of obtaining more complex data, but in order to find ways to extract these data, there is a need for continuous collaboration between social scientists and computer programmers.
In summary, for Leeds to lead the way in turning big data into value, we need to find a way to communicate and collaborate across parties in the private and public sectors, as well as the social and computer sciences, much more effectively in order to keep up with the rapid pace of big data developments.
Contact us
If you would like to get in touch regarding any of these blog entries, or are interested in contributing to the blog, please contact:
Email: research.lubs@leeds.ac.uk Phone: +44 (0)113 343 8754
The views expressed in this article are those of the author and may not reflect the views of Leeds University Business School or the University of Leeds.