The Esther Simpson building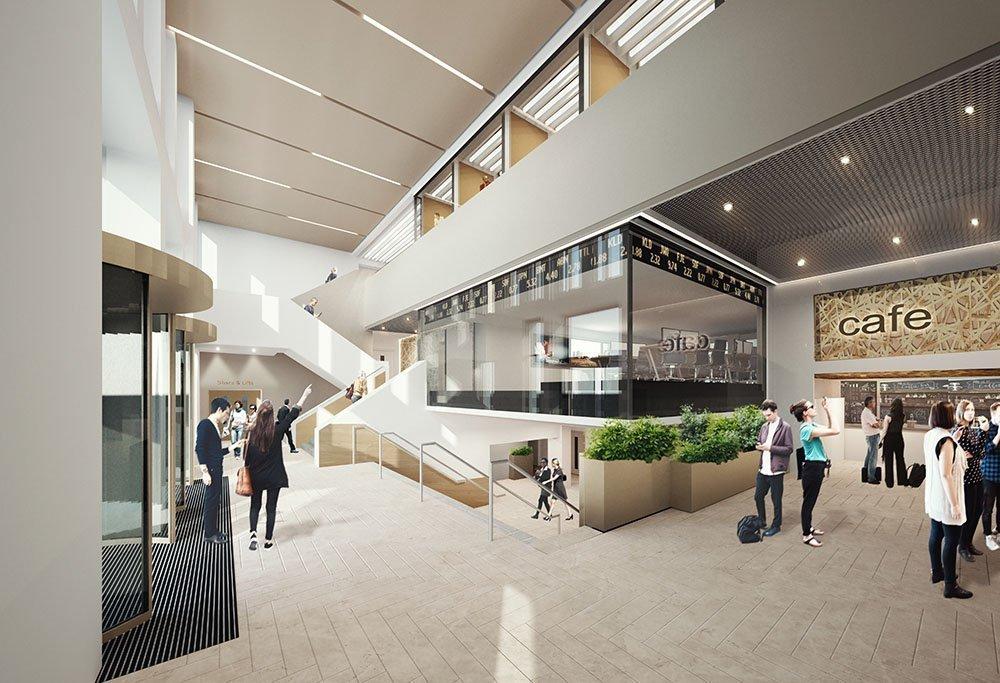 This ambitious new building on the Western Campus will significantly enhance our student experience; providing modern facilities, flexible teaching space and an inspiring environment for staff, students and industry partners.
Why is it named after Esther Simpson?
Esther Simpson was a truly remarkable person who made a real difference in her lifetime. Esther graduated from the University of Leeds in 1924 with First Class honours, and spent much of her working life as secretary to the Academic Assistance Council.
It was in this role that Esther worked tirelessly to assist hundreds of academics fleeing persecution across the world. Esther Simpson embodied the University values of inclusivity, community, and academic excellence. Read more about Ester Simpson's life and work.
Facilities
The Esther Simpson Building will enhance the student and staff experience. The building will house collaborative and inclusive learning spaces, supporting the delivery of activities that equip our students with the knowledge, skills, and behaviours needed for working in a global environment.
Prominent features of the building will include a new trading room, flexible teaching areas and behavioural laboratories.
Progress so far
Building work began in November 2019 and you can find out more about the progress and watch our time-lapse video here.