The Esther Simpson building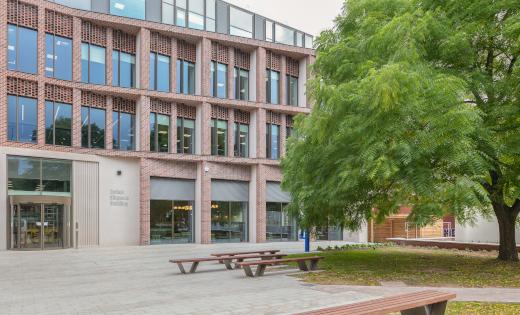 The Esther Simpson Building – an exciting new facility for Leeds University Business School – has officially opened its doors. This ambitious new building on the Western Campus will significantly enhance our student experience; providing modern facilities, flexible teaching space and an inspiring environment for staff, students and industry partners.
Why is it named after Esther Simpson?
Esther Simpson was a truly remarkable person who made a real difference in her lifetime. Esther graduated from the University of Leeds in 1924 with First Class honours, and spent much of her working life as secretary to the Academic Assistance Council.
It was in this role that Esther worked tirelessly to assist hundreds of academics fleeing persecution across the world. Esther Simpson embodied the University values of inclusivity, community, and academic excellence. Read more about Ester Simpson's life and work.
Facilities
The Esther Simpson Building will enhance the student and staff experience. The building houses collaborative and inclusive learning spaces, supporting the delivery of activities that equip our students with the knowledge, skills, and behaviours needed for working in a global environment.
Prominent features of the building include two state-of-the-art lecture theatres, trading rooms, flexible teaching areas and behavioural laboratories.
<iframe width="560" height="315" src="https://www.youtube.com/embed/2I22wIlF0Wo" title="YouTube video player" frameborder="0" allow="accelerometer; autoplay; clipboard-write; encrypted-media; gyroscope; picture-in-picture" allowfullscreen></iframe>
Trading rooms
The Esther Simpson Building will benefit from having two 24-seat trading rooms. The primary trading room will be a real showpiece for the building and is housed in a glass room visible from the main reception area. Having these rooms will allow students to practice trading in a safe environment using real-time information. It helps bridge the gap between theory and practice, giving students the opportunity to apply finance theories to decision making through real-world scenarios.
Behaviour labs
These are divided into three areas – the data collection lab, observation room and the boardroom. These are a real differentiator for the Business School and will enable students and researchers to undertake real-time observational research and data collection.
Lecture theatres
As well as a wide range of teaching spaces, the building also has two state-of-the-art lecture theatres – a 240-seat Harvard-style lecture theatre and a 390-seat traditional lecture theatre. The Harvard-style lecture theatre provides good vision for all users, and each seat will turn 180 degrees to allow for easier collaboration. Both lecture theatres are designed with plenty of space between the seats, have individual power supplies, are decorated to promote concentration and allow students to interact digitally with academic staff.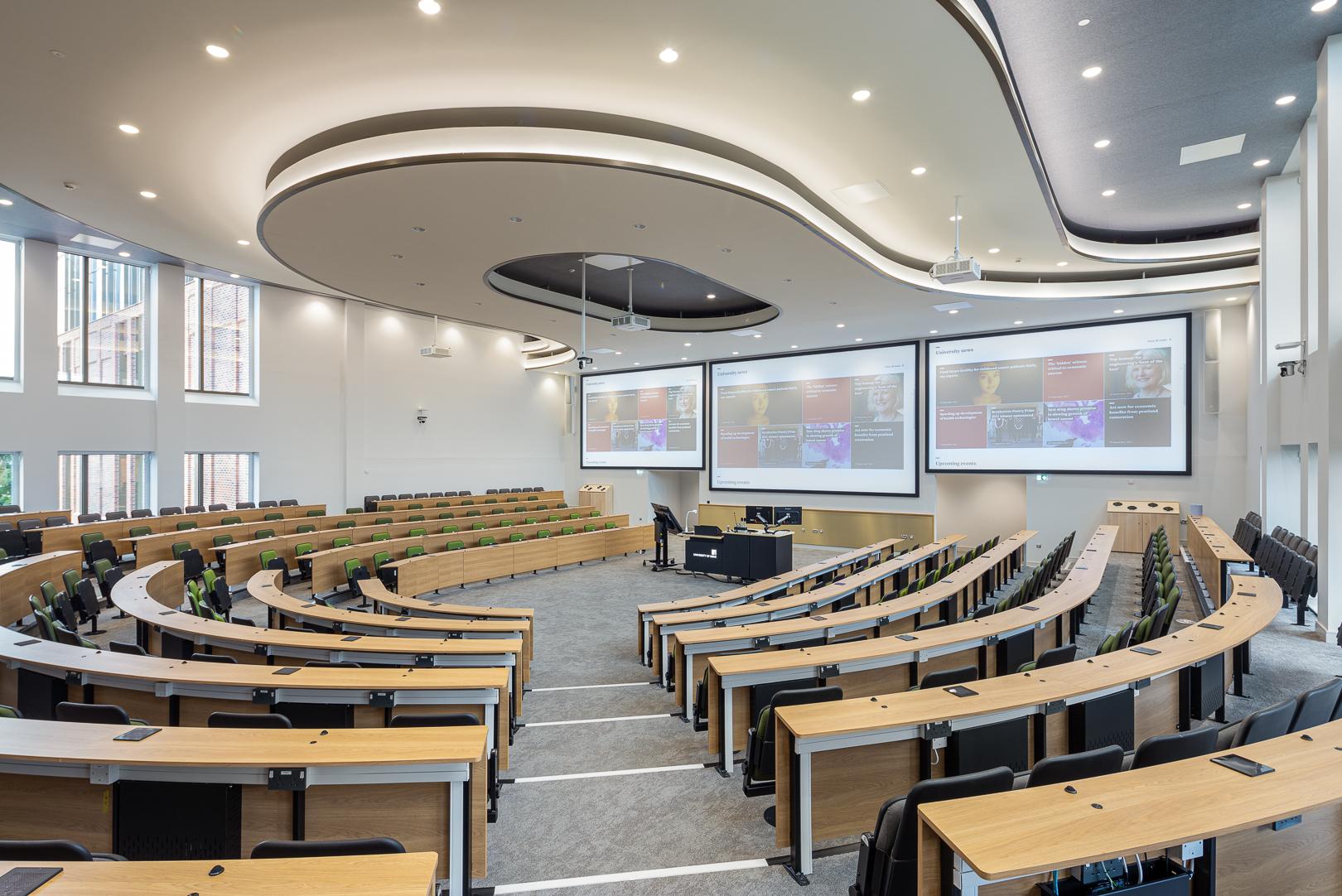 Find out more about the Esther Simpson building on our estates website.