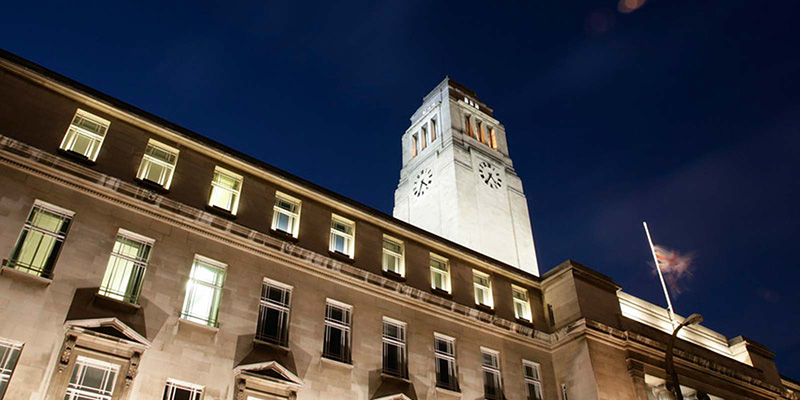 High quality research, teaching and knowledge dissemination enables us to examine the modernisation of employment relations, casting light on the processes of organisational restructuring and innovation to understand shifting patterns of continuity and change.
A focus on collaborative and interdisciplinary research together with an external-facing structure ensures informed and relevant dissemination to a broad network of stakeholders, academic experts and business practitioners, both at home and abroad. Our research themes include:
Marketisation, flexibilisation and social protection
Research within this theme examines how current and projected changes in the economy, labour market and social structures impact on workers and potential workers. It also looks at how public policies and government regulation across countries respond to such changes.
How are different groups inside and outside the labour market affected by labour market and welfare state restructuring? How is social protection being reorganised and what is its impact across different welfare states? How do employers respond to these dynamics? How does the increasing marketisation of public services impact on delivery and on different workforces?
Current CERIC activities within this theme focus on: active labour market policies; the collaborative economy and the gig economy; precarious labour; youth unemployment; Universal Basic Income; in-work poverty; disability and employment; childcare, parenthood and work.
The changing nature of work
The contemporary world of work is increasingly portrayed as radically different to that of the past. This is often understood in terms of the demise of the standard employment model, with secure jobs replaced with more precarious employment.
Rapid developments in new technology and processes of digitalisation are transforming work still further. This raises important questions about paths into work, the conditions of those at work and wider systems of support that those in work can turn to. CERIC researchers have an active programme of research on the changing nature of work that considers the experiences of those at work and the new strategies and practices that firms are seeking to implement in response to competitive pressures.
Research in this theme has considered: trends and outcomes of non-standard employment; payment systems; training, learning and skills; teamworking; job quality and decent work. Recent externally funded research has included a major survey of platform workers, across four major platforms that evaluates the motivations for such work, job quality and social protection.
Professions, occupations and skills
Professional work involves knowledge, expertise, service, power, authority and a unique work organization method where control over membership and all aspects of professional practice (work systems, processes, procedures) is decentralised to practitioners. This historical arrangement continues to be significant but also faces many challenges.
CERIC projects under this theme examine ways in which professions, professional work and the organisations within which they work are affected by re-regulation, managerialisation, new technology, globalisation, hyper-competitiveness, as well as an intensification of demands to comply with social demands such as diversity and inclusivity.
For instance, with professional service firms under increasing pressure to ensure their recruitment practices do not inadvertently exclude non-traditional groups, recent CERIC research has put forward proposals for improving diversity within the legal profession.
Voice, representation and social movements
The challenges for workers in today's labour markets are formidable. Many workers are experiencing increasingly precarious employment and greater exploitation, yet at the same time traditional collective interest representation appears to be on the wane. Significant decline in trade union membership and collective bargaining coverage has left the majority of workers without a voice to challenge the ascendant managerial prerogative. Trade union response to the impact of neoliberalism in the economic and political arenas has been muted, despite recognition that there is a need to (re)organise new groups of workers in sections of the labour market that have remained outside the remit of trade unions.
Members of CERIC study the industrial relations and social impact of the restructuring of labour and employment relations (such as the growth of subcontracting and agency employment) and the consequences of this for collective responses to these new conditions. They look at trade unions, community organisations and new forms of labour organising, researching the development of these movements in an attempt to understand what future there is for rebuilding collective representation for workers.
This wide-ranging international and interdisciplinary research has considered the strategic response of unions to restructuring in both manufacturing and service work (such as hospitality and cleaning); socially responsible restructuring; sex work and sex workers' labour organisation in Argentina; labour unions and the integration of immigrant workers across Europe and the USA, and the extent to which community organising provides a way for unions to expand their research by linking up with organisations outside of the workplace.
Much of this work on voice, representation and social movements is motivated by a desire to sustain a productive cross-pollination between research, policies and practices on the ground. As such we work together with many of the partners in our research. The aim is to promote collaboration and innovative thinking between academics, trade unionists, community organisers and other social movement actors, as well as to produce theoretically informed writings for peer-reviewed journals.
Inequalities and inclusive work
At CERIC, we conduct extensive research on labour and migration policies and migrants' socio-economic experiences focusing on: the intersection of migration and precarious employment; employers and trade union strategies towards migrant labour; the role of family, communities and social networks; temporary staffing agencies and the management of transnational mobility.
We look at migration from both outside and within the EU and we have completed a major European Parliament funded research project on free movement, social and labour rights in the common market. CERIC researchers have been key to the development of the Migration Research Network, involving more than 100 academics across campus.
The aim is to promote inter-disciplinary collaborations and engagement with social and institutional actors in view of a positive shift in the current debate and policy on migration and labour market regulation. Recent research activities included the 'Brexit and Labour Mobility Roundtable' involving local and national stakeholders to shape the future agenda for the regulation of migration, skills and labour rights in the UK.
Labour mobility, migration and citizenship
As social and economic changes unfold, the patterns and dynamics of inequalities shift and change. Identifying and understanding inequalities within work, employment and employment relations is an important aspect of the work of many CERIC scholars. Our research explores the construction, distribution and persistence of inequalities within a range of domains spanning work, employment, careers, professions and occupations, education and skills, representation and mobilisation. Research interrogates different analytical levels ranging from the individual and organisational to the economic, state and international levels.

CERIC has a critical mass of expertise in the area of gender (in)equalities, feminist perspectives and analysis of work-family-care interdependencies. Moreover scholars have interest in understanding a range of aspects of inequality such as race and ethnicity, disability, age and class and in using intersectional analysis to better understand the complex processes that underpin experiences of inequality in the labour market and wider society.

Our interest in inclusive work marks an attention to identifying ways to advance equality and to tackle social exclusion in the domains of work, employment and society. Scholars draw on insights developed through empirical work and draw on a range of perspectives and disciplines to theorise work.

Researchers within CERIC advance research methods that draw in a wider range of perspectives and seek to disrupt established distributions of power in knowledge production through for example participatory research approaches.