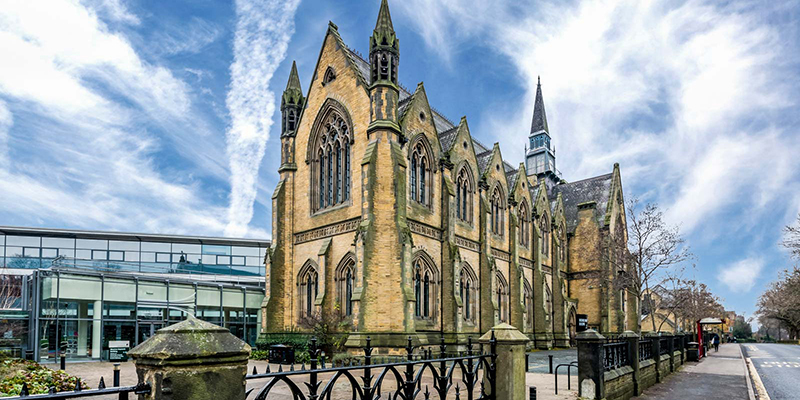 When you are applying to university you might have a few questions. Here are some useful answers to some of the frequently asked questions about the Masters programmes available at Leeds University Business School:
How can I find out about Masters programmes at Leeds University Business School?
Leeds University Business School offers a range of general and specialist Masters degrees in the areas of Accounting and Finance, Business and Management, Economics, Human Resource Management, International Business and Marketing.
You can explore our Masters degrees to see a full list of all courses offered for entry this year, including course description, length, start date, modules, entry requirements, student profiles, career prospects and more.
You can meet us at one of our regular events to find out more. Attend an event on campus, join an online event, or meet us at an event overseas in your country. Sign up for updates to receive information about upcoming events and news about our Masters programmes.
What are the entry requirements?
To be accepted onto our postgraduate Masters degrees, you need to meet the qualification entry requirements for the course you want to apply for.
Entry requirements vary by course and are listed in full on our website, including links to information about international equivalent qualifications, if you have not previously studied in the UK.
If English is not your first language, you will also need to pass an approved test to demonstrate that your level of English is suitable for postgraduate study at the University of Leeds.
I have studied in English for many years. Do I still need to take IELTS / English Language test?
You may still need to take a language test. This depends on a range of factors, including how long you have studied in English, at what level and how recently. We need to consider your CV, application and accompanying documents and details before deciding whether you would need to take an IELTS test.
What scholarships are available?
Leeds University Business School and the University of Leeds award a range of funding and scholarships for UK, and international (including EU) students.
We're offering up to 50 Business School Excellence Scholarships to UK and International students starting one of our Masters courses in 2024. These scholarships offer a 50% fee deduction and will be awarded to particularly deserving applicants who demonstrate excellent academic, professional and personal achievements.
You do not have to submit a separate application for our Excellence Scholarships - you will be automatically considered when your course application is reviewed.
International Excellence Scholarship (International applicants)
Masters Excellence Scholarship (UK applicants)
What will my career prospects be after completing my Masters degree?
You can read about the specific career prospects for each of our Masters programmes on the relevant Masters course page.
All postgraduate Masters students have an opportunity to gain relevant professional skills as part of the course. You can receive coaching in important aspects of job search such as CV writing, interview preparation and effective self-presentation.
You will also benefit from the University's Careers Service and the Business School's links with organisations and business people worldwide. Many major companies regularly visit the campus to meet our students, either to talk about specific careers, or as part of the Business School's speaker programmes.
Read more about our careers and professional development support.
When can I visit the Business School?
We offer a range of ways to meet us, find out more, and view our facilities. Find out more about our upcoming events and opportunities to visit us.
If you can't visit us in person, you may like to view our campus tour, Leeds city tour, and learn more about our Business School facilities.
Does the University of Leeds have an office overseas?
The University works with a network of representatives and also has regional offices across the globe.
Our international students page has more information and links, where you can find out what support is available in your country.
You can also find out if our Business School representatives will be visiting your country on our International fairs and country visits page.
Is there accommodation in Leeds for postgraduate students?
International students are guaranteed a place in University accommodation, providing they have been accepted on to a postgraduate course and apply for a room before the deadline.
Students from the UK can also apply for University accommodation, but places are not guaranteed.
For more information, please see our accommodation pages.
Can I apply online?
Yes, you can apply for our Masters courses online. This will allow you to track your application at each stage of the process.
Please see our how to apply page for further details.
When are the application deadlines?
We operate a staged admissions process for our Masters courses with selection deadlines throughout the year.
If you do not receive an offer in a particular stage, you will either be notified that your application has been unsuccessful, or we will carry your application forward to be considered in the next stage.
Please see our how to apply page for full details and the application deadlines for each stage.
When will I find out if my application has been successful?
In line with our staged admissions process, you will receive a notification on or before the decision by date for the stage that you applied in.
You will be able to track the status of your application at every step of the process through the applicant portal. Find out more on our How to apply page.
Do I have to pay a fee deposit?
Fee deposits are paid by taught postgraduate candidates who will need a visa in order to study in the UK and require a Confirmation of Acceptance for Study (CAS) from the University to make their visa application.
The tuition fee deposit will be deducted from your programme tuition fee and shown on your CAS. Find out more information on the fee deposit including when to pay.
Who can I contact if I have any other questions?
You can contact our Postgraduate Admissions team: masters@lubs.leeds.ac.uk.