In an increasingly competitive global job market, a Masters degree from Leeds University Business School equips you with the academic and professional skills you need to enhance your career development. The University of Leeds is ranked 5th in the High Fliers report of UK Universities targeted by the UK's top graduate employers (The Graduate Market in 2022), and joint-9th in the UK in the QS Graduate Employability Rankings 2022.
We support your employability by integrating professional development activities into our courses.
We can also help you to connect with employers and keep up-to-date with the latest business ideas.
Develop your professional skills
Professional Development Tutors
Our Professional Development Tutors provide tailored academic and careers support within most of our Masters degrees. They help you with essential academic skills to succeed in your studies, whilst also working with you to develop the employability skills you need for your career.
Throughout your course they will make sure you develop the professional skills that employers value. Their expertise is embedded into teaching, with many courses offering dedicated modules in skills development.
You can also get one-to-one coaching for job search activities such as CV writing, interview preparation and effective self-presentation.
Skills development integrated in learning and teaching
We make sure you're prepared for a successful future by integrating skills development into all aspects of the course. You'll focus on skills such as leadership, critical analysis and problem-solving, as well as develop and practice professional skills, such as teamwork, communication skills and intercultural understanding. You'll take part in group projects with students from a range of cultural backgrounds, simulating the international situations you are likely to experience in your career.
Practical experience for your CV
Many of our Masters courses give you the opportunity to work on live case studies, simulations, consultancy projects and company assignments, giving you practical experience for your CV.
Alongside your studies, there are opportunities to get involved in a range of activities that will support your development and help you to make an impact at Leeds. This may include becoming a course representative to deliver student-led change that makes a real difference to both students and staff at the University, or joining one of the many volunteering societies to make an impact on the wider Leeds community.
As part of a joint dissertation project, David Yodaiken, MSc Organizational Psychology and Saloni Dikshit, MSc Business Psychology delivered a consultancy project for Bentley Motors titled 'Creating a cost-conscious culture within a luxury automotive industry'.
Saloni explains, "The opportunity for the project came from the Business School's existing relationship with Bentley Motors. We made recommendations on how the product cost-optimisation department can approach organisational change. We applied the theoretical knowledge from our course, like systems thinking, to suggest how the organisation can take a holistic approach to change."
After presenting their findings to senior managers at the UK headquarters, they were offered 12-month internships to continue the project and help to implement their recommendations. David explains, "The internship is a great opportunity to develop my skills and gain some experience at a multinational organisation. Having such an organisation on my CV will be worth its weight in gold. Combined with the learning we will gain, I'm very excited for the future."
The Consultancy Project available on our Marketing Masters programmes gives students the opportunity to undertake research on behalf of a company as part of their dissertation. Students work in a live business situation, make links with industry and gain experience.
Chelsea Moen, MA Corporate Communications and Public Relations, undertook her project titled 'Best Practice in Managing and Measuring Corporate Reputation' with National Grid.
Chelsea explains, "Working with National Grid was a really enjoyable experience - a wonderful opportunity to gain insight and exposure to the potential careers I'm interested in. I've gained some great real-life experience within a corporate affairs environment and received excellent exposure; I interviewed senior executives and directors of global companies. And it looks great on my CV!"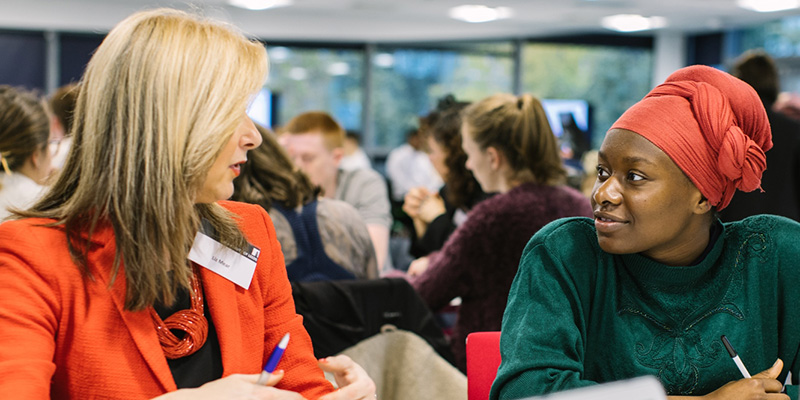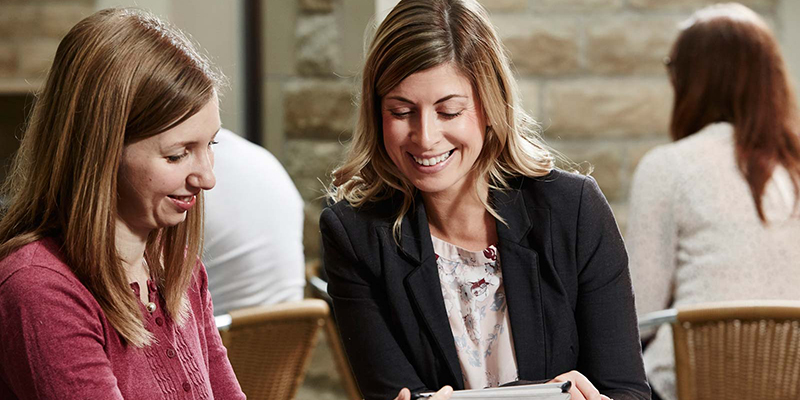 Connect with employers
The University of Leeds is targeted by top employers looking to recruit talented graduates. Many major companies regularly visit campus to meet students, either to talk about specific careers or as part of business speaker events. Many more advertise on the Careers Centre jobs and placement website.
Stay up-to-date
Employers look for graduates who understand the latest business developments and ideas. Our speaker events provide an ideal platform to hear and discuss current topics with business leaders and offer rare networking opportunities.
Kick-start your career
Careers Centre
Our award-winning Careers Centre is a free service to all University of Leeds students and graduates. The Centre runs regular events to help with your career planning. This includes graduate recruitment fairs, drop-in days with employers, workshops, presentations and industry talks. You also have exclusive access to the Careers Centre jobs database, advertising the latest graduate vacancies from employers worldwide, including placements and internships.
Support for entrepreneurs
If you're interested in developing your own business, we offer a number of support schemes to nurture your enterprising skills and ideas. From funding your idea and mentoring to an incubation space where you can develop your company. Our Spark initiative for students and graduates is dedicated to helping you start a business in the UK.
International careers support
Many of our students are inspired by our international focus, and plan careers outside of the UK. At Leeds, you will have access to a wide range of resources relevant to international careers as well as connections with our global alumni network.
Student view
"[After leaving Leeds] I joined the DBS Bank Management Associate Program in Taipei. It's a great start to my career and I'm grateful to the business school for its support in finding this opportunity."