In a constantly changing world, we'll help you develop the knowledge, skills and confidence you need to make a real impact in your chosen career.
Student view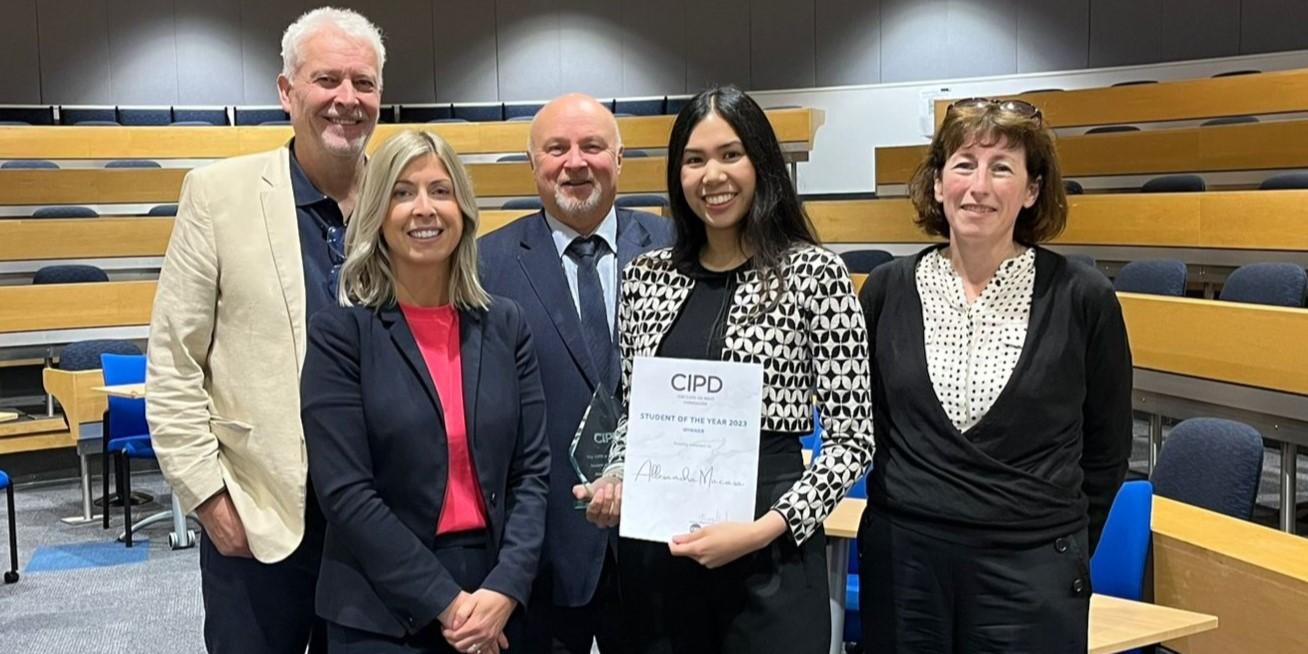 "The course takes a holistic approach, equipping me with both the technical expertise and interpersonal skills to thrive. The lectures provide a solid theoretical foundation, while the seminars and professional development workshops offer practical insights." Allesandra Macasa, MA Human Resource Management
Develop your professional skills
Professional Development
We'll prepare you for a successful future through opportunities to develop professional, industry-relevant skills during your Masters course.
You'll focus on skills such as leadership, critical analysis and problem-solving, as well as develop and practice professional skills, such as teamwork, communication skills and intercultural understanding. You'll take part in group projects with students from a range of cultural backgrounds, simulating the international situations you are likely to experience in your career.
Industry-specific support and expertise will help you develop as a professional. You'll have opportunities to engage with careers coaching, CV writing, interview preparation and effective self-presentation, developing the employability skills you need for your career.
Practical experience
Many of our Masters courses give you the opportunity to work on live case studies, simulations, consultancy projects and company assignments, giving you practical experience for your CV and allowing you to put your learning into practice to help solve real-world business challenges.
Co-curricular opportunities
Alongside your studies, there are opportunities to get involved in a range of activities that will support your development and help you to make an impact at Leeds:
Become a Course Representative

Represent the Business School as a Masters student ambassador

Take part in Departmental extracurricular opportunities, competitions and team challenges

Join student clubs and societies- including many relevant to Business

Gain experience by taking on university volunteering opportunities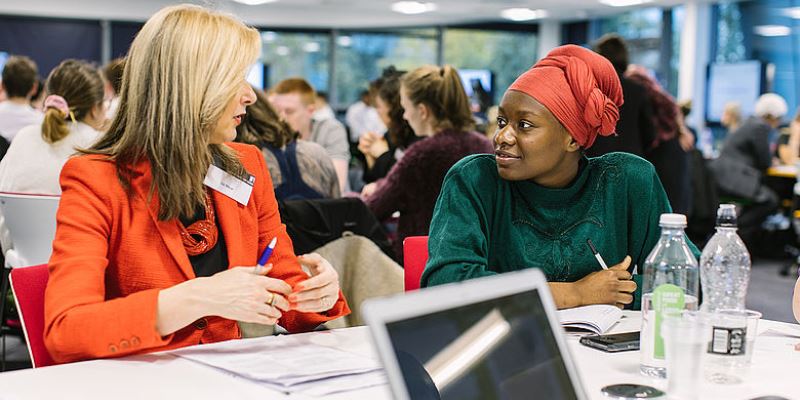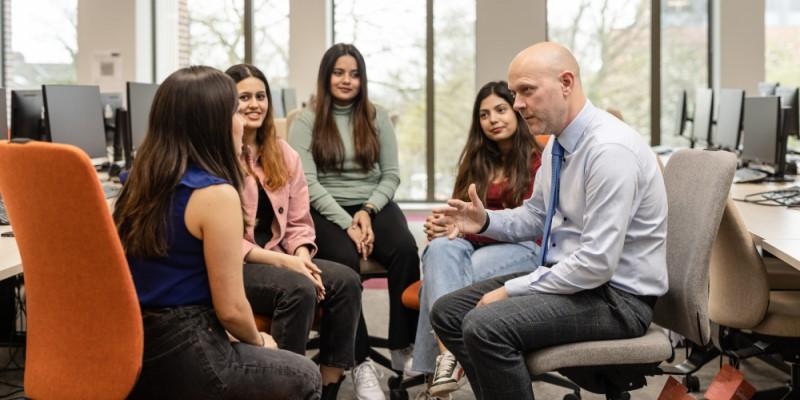 Connecting you with employers
The University of Leeds is targeted by top employers looking to recruit talented graduates. Many major companies regularly visit campus to meet students, either to talk about specific careers or as part of business speaker events. Many more advertise on the Careers Service jobs and placement website.
Employers look for graduates who understand the latest business developments and ideas. We regularly invite industry speakers and alumni to the Business School to deliver talks, panels, and networking sessions, providing an ideal platform to hear and discuss current topics and grow your professional networks.
Kickstart your career
Careers Service
The University's Careers Service is a free service to all University of Leeds students and graduates. The service supports you to recognise the skills you'll gain from your Masters degree and will help you to market these effectively to employers. The Service can support you with career guidance, CV writing and interview skills, and even graduate assessment centre preparation. The service also runs regular events to help with your career planning. This includes graduate recruitment fairs, drop-in sessions with employers, workshops, presentations and industry talks. You'll also have access to online resources, including our job search database, advertising the latest graduate vacancies from employers worldwide, including placements and internships.
Support for entrepreneurs
If you're interested in developing your own business, we offer a number of support schemes to nurture your enterprising skills and ideas. From funding your idea and mentoring to an incubation space where you can develop your company. Our Spark initiative for students and graduates is dedicated to helping you start a business in the UK.
International careers support
Many of our students are inspired by our international focus and plan careers outside the UK. At Leeds, you will have access to a wide range of resources relevant to international careers as well as connections with our global alumni network.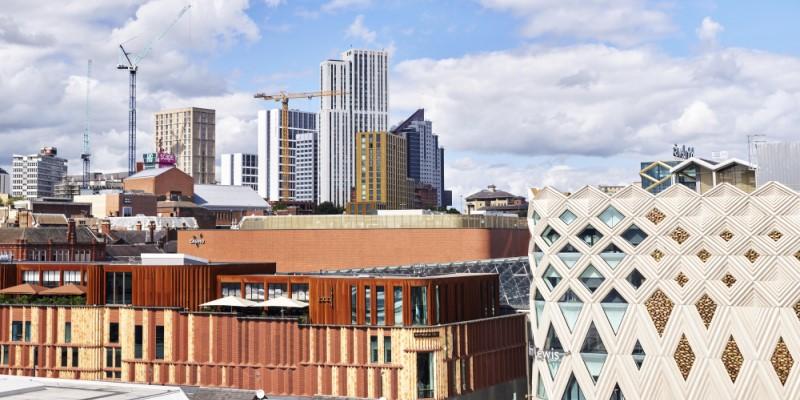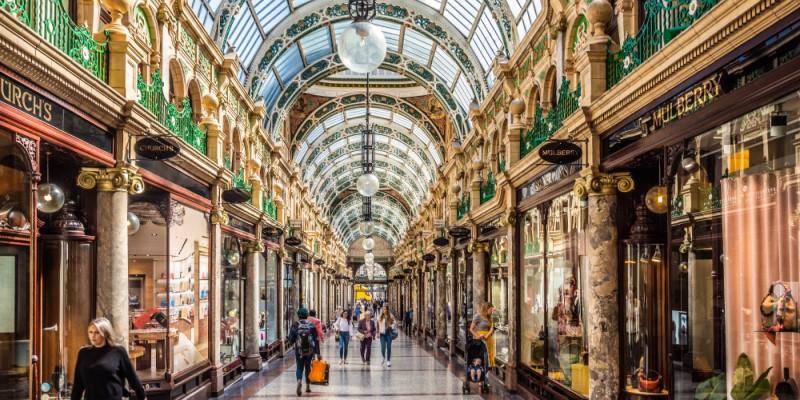 A city of opportunity
The city of Leeds itself is a rich backdrop to your Business Masters course providing opportunities to grow your professional networks and gain experience. Leeds is an attractive destination for businesses and is currently home to over 32,000 VAT-registered businesses and over 6,000 SMEs, It's a world-class location for data management and digital innovation, a hub for SMEs and start-ups, and the UK's largest centre for Banking outside of London.
Leeds is also home to many festivals and creative events – Leeds International Festival is an annual event that brings together thinkers, artists and experts from various fields, while Leeds Digital Festival is a vibrant hub for digital culture in all its forms.
Student view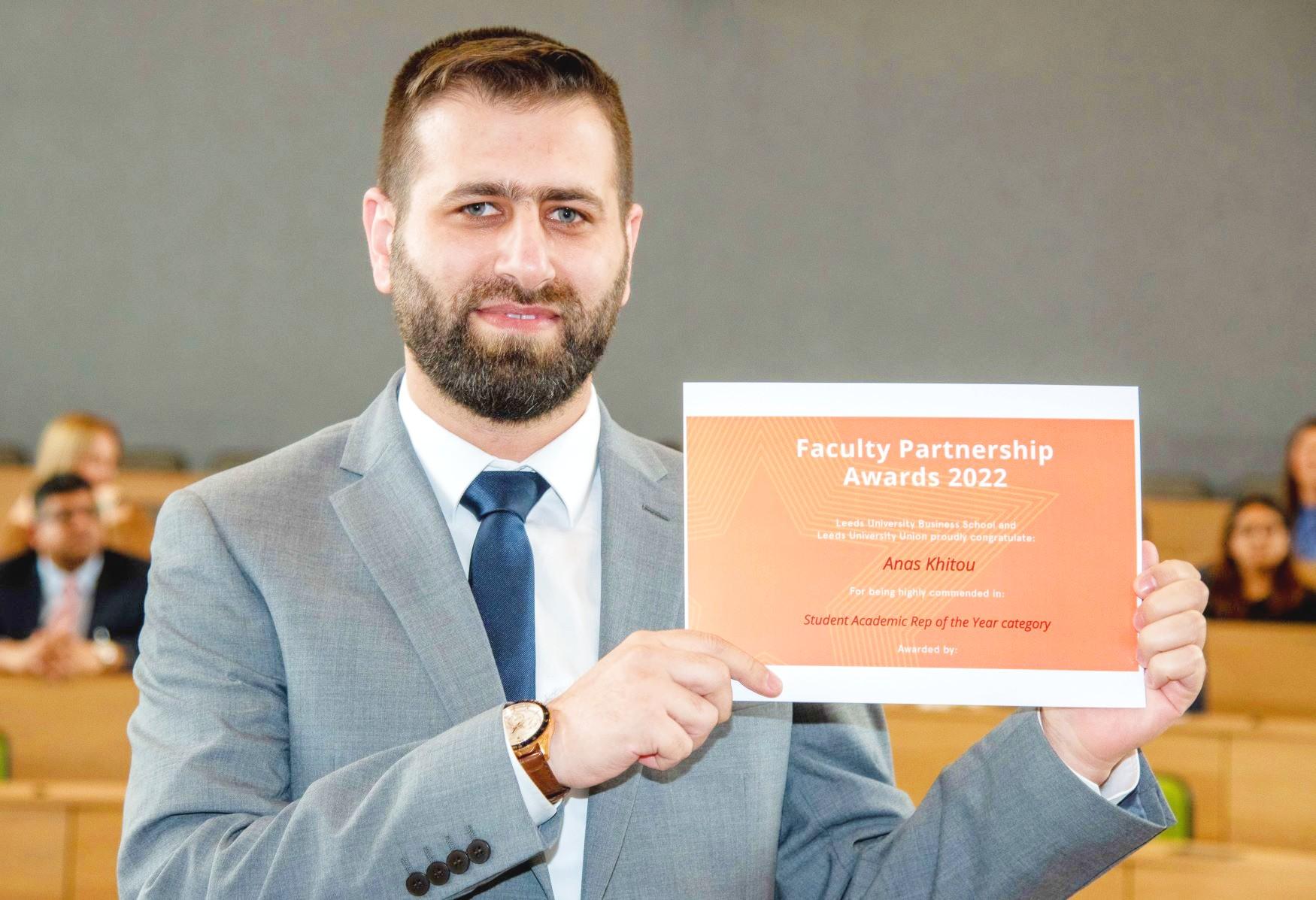 ​​​​​​
"The skills and experience I gained from the course will equip me with the right tools to find the best practices for using innovation and technologies to support humanitarian work. In pursuit of this goal, I established 'GenuisTags', a start-up that delivers innovative solutions to humanitarian actors." Anas Khitou, MSc Digital Information Management and Systems Innovation