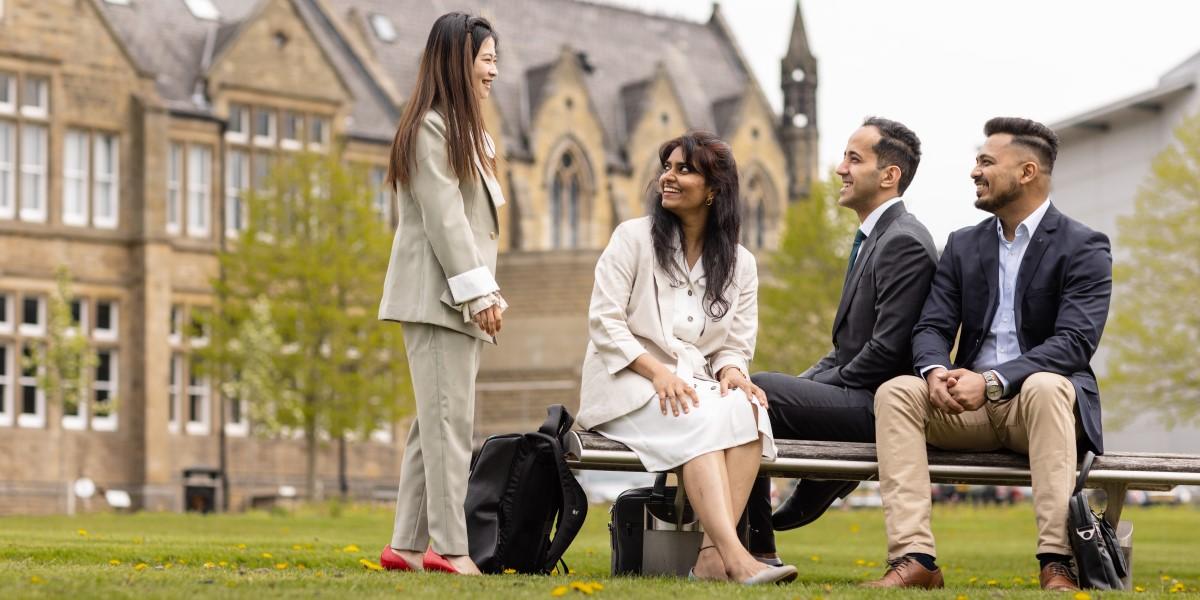 Five reasons to choose the Leeds MBA
Looking to take the next major step in your career? The Leeds MBA exposes you to the latest management thinking and practice: a powerful blend of research-evidenced theory and live, practice-based learning.
We know pursuing an MBA is a big decision, regardless of your business background. To help you make the right move for your professional development, we've highlighted the key reasons for studying with us below:
1. A practice-based course
As a Leeds MBA student, you'll be exposed to the latest management theory.
You'll have the opportunity to apply this knowledge through our three Live Challenges, and work closely with different organisations. We've got links with SMEs, NGOs and corporate organisations. Working on Live Challenges with real-world business scenarios will stretch your abilities and give you the skills and experience you need to accelerate your career.
2. You'll understand how different business functions work together effectively
The Leeds MBA is a generalist MBA, which gives you an understanding of the core management concepts. You'll learn all about marketing, accounting, administration, finance, operations and human resource management, and how these different business functions interact and work together as a whole. This insight will give you a greater understanding of effective management at an organisational level.
If you want to specialise more or focus on a particular business function, our Live Challenges are the perfect way to do so.
3. We connect you to real business
The Leeds MBA gives you access to a vast network of businesses, both within the UK and overseas. You'll make professional connections, and access invaluable expertise both during and after your studies. A calendar of events such as guest lectures, panels, industry speakers and networking opportunities will increase your exposure to innovative business leaders.
Besides our business links, your MBA experience gives you access to many other valuable resources, such as Nexus – our on-campus incubator hub, bringing together the brightest minds from business, technology and academia, and Spark- our business start-up service, supporting you through initial ideas, startup, scaling and beyond.
4. A global MBA
At Leeds, you'll study alongside business professionals from all over the world, expanding your global awareness and cross-cultural understanding.
If you're interested in travelling during your MBA, we offer a week-long MBA international study tour. This is an opportunity to visit overseas business schools and local companies, as well as cultural sites and places of interest. You'll learn first-hand about global business challenges, expand your intercultural awareness, and gain a broader perspective as a manager.
Graduating from the Leeds MBA will give you access to our global alumni network, which includes more than 40,000 Business School alumni across 145 countries- connecting to you a global professional network.
5. Learn in the city of Leeds
If you're looking to study an MBA, Leeds is a fantastic destination to do so. The city is home to over 32,000 VAT-registered businesses and over 6,000 SMEs, with financial and business services accounting for 38% of the city's total output. Companies include Asda Group, First Direct, BT and Yorkshire Bank.
Leeds is one of the UK's most diverse and fastest-growing cities. It's well connected, nationally and internationally, with excellent transport links. We're only 30 minutes from Leeds Bradford International Airport and one hour from Manchester airport. The city is well-connected to other parts of the country by rail and you can reach London in just over two hours.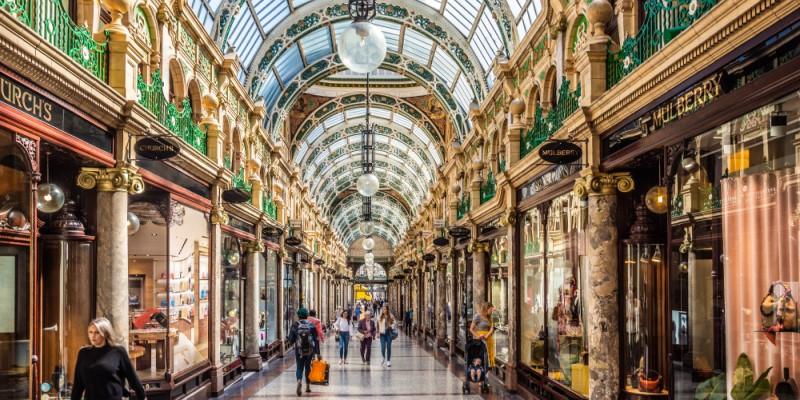 Tsz Yan (Joey) Kong
Full-time MBA
I thought I was going to use my MBA for a new job with a corporate company in Hong Kong, but finishing the MBA inspired me to become an entrepreneur. I am able to use the skills I developed on the course in real life and apply them to my business. I learnt about accounting, marketing, finance, interpersonal skills etc. which all help me in my current role. I am very glad I completed the Leeds MBA.
View Profile