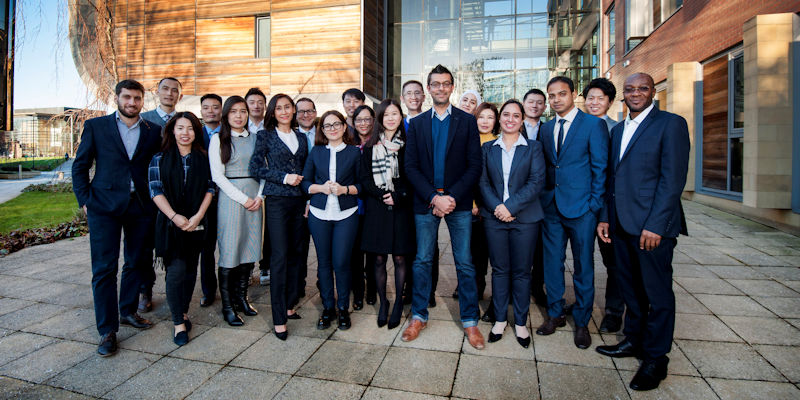 A key part of the Leeds MBA is a set of live challenges that will stretch your thinking and your abilities. Our New Venture and Consulting Challenges stand us apart from many of our competitors – and they will ensure you stand apart from yours.
Each challenge is your chance to apply what you have learned so far and reflect on your experience. It means you're ready for senior management-level challenges in the world of work as soon as you graduate.
Challenge 1: New Venture Challenge
This challenge forms part of the Strategic and Entrepreneurial Management module. It develops your ability to generate ideas for new commercial opportunities and turn these into viable business plans, either in a start-up or established corporate context.
Working in teams mentored by Business School staff and experienced practitioners, you will have to show creativity and insight in developing a new product or service proposition and crucially the plan to put it into practice.
This project tests your teamwork and entrepreneurial skills, ensuring you gain a real understanding of the new venture planning process and its various challenges.
Challenge 2: Consulting Challenge
This challenge takes place during the Leading in Practice module. By this point in the programme your leadership and management knowledge and skills will have reached a level whereby you can confidently provide high-quality consultancy support to a business in need.
Often this is a small to medium sized-business, social enterprise or voluntary sector organisation – an organisation that may not have the funds or managerial resources to address its most significant challenges.
You engage with the client, diagnose a significant problem or issue affecting the organisation, make a positive intervention, and take appropriate action to either remedy the situation or make recommendations for further action.
Case studies
New Venture Challenge: Konica Minolta
Milan Lakhani, Senior Client Principal at Konica Minolta, led this year's MBA students as part of the New Venture Challenge. They were asked to generate commercial opportunities on four key areas of growth for Konica Minolta including; the Digital Workplace, New Health Sector, Innovation as a Service and Ambidextrous Organisations.
The benefits brought to Konica Minolta are three-fold; firstly, to provide industry insights to students on Konica Minolta's digital transformation and evolution through innovation, secondly gaining access to new and innovative ideas through the bright minds of MBA students who range of from such a diverse array of cultures, and finally, to support the University in its development of future (innovation) leaders.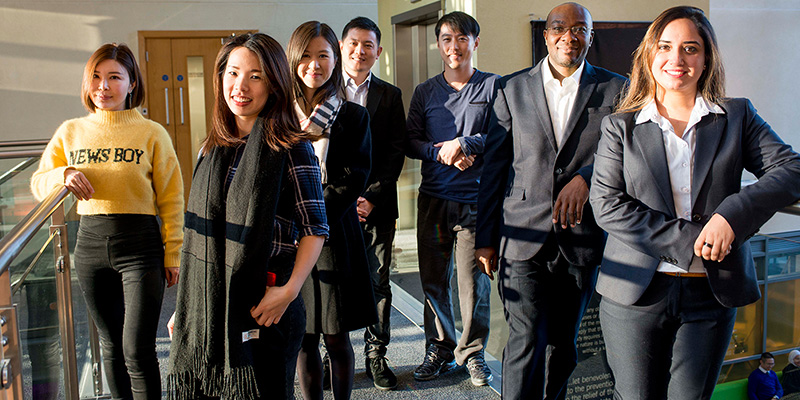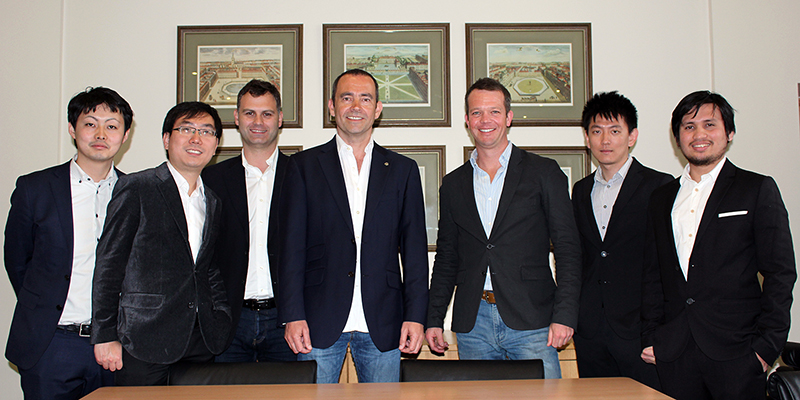 Consulting Challenge: SmartAid
David Price, co-founder of SmartAid, worked closely with this year's MBA student teams to address a number of key business issues within his organisation.
The teams spent a lot of time really understanding the challenges of my organisation, especially some of the differences with us being a social enterprise. We have already implemented a number of their ideas, which have really streamlined our marketing process.