At Leeds, you'll be exposed to experiences designed to increase your global business awareness, intercultural understanding, and professional connections worldwide:
Although you'll study together in Leeds, your MBA colleagues will have come from all over the world, bringing with them different cultural experiences and perspectives.
We've connections with organisations of all sizes at a local, national and international level and our Live Challenges are informed by our business practitioner partners worldwide.
Beyond the MBA classroom, you'll meet prominent external speakers from a range of backgrounds and connect with business professionals through networking opportunities, guest speaker events and alumni talks.
You'll benefit from our alumni network of more than 40,000 business graduates across 145 countries.
Leeds is ranked the 31st most international university according to the Times Higher Education World University Rankings 2023.
Leeds is a diverse, multicultural city home to people from all over the world with excellent national and international travel links.
MBA international study tour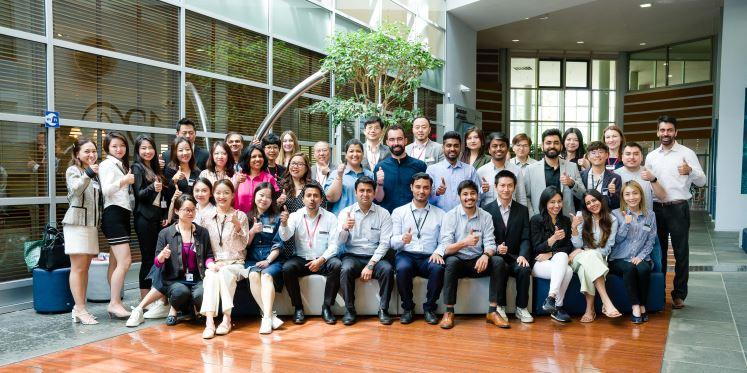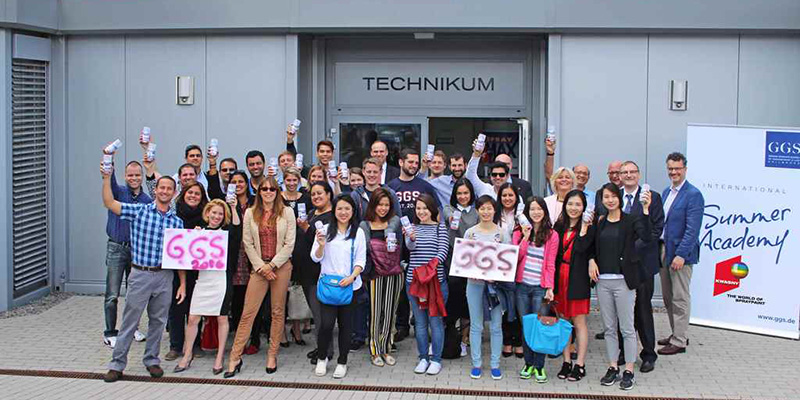 As a student on the Leeds MBA, you'll have the opportunity to take part in a week-long international study tour. Taking place during the summer, the international study tour provides you with an opportunity to immerse yourself in another culture, experience the challenges and opportunities facing organisations around the world, and extend your global awareness and international perspective as a manager.
You can expect to:
Be hosted by a partner business school
Visit local companies
Enjoy business seminars and networking opportunities with local students, businesses and leaders
Tour cultural sites and local places of interest
On past international study tours, students have visited organisations including:
Microsoft |  Renault | Link Institut | Lufthansa | Deutsche Bank | Bosch | PANATecs | Porsche | Bloomberg | Petrobras | Santos Brazil | China-Britain Business Council | Standard Chartered Bank | Lenovo | ABB
Please note that flights and visa costs for the tour are not covered by the basic course fees.
In June 2023, MBA students took part in a week-long visit to Audencia Business School in Nantes, France to immerse themselves in a series of company visits and talks. 
Students could choose from an 'Innovation' or 'Sustainability' focused track, based on their study background and interests. A bespoke itinerary was created for each track to allow greater specialisation.  
Sustainability track 
The Sustainability track provided students with insights into Corporate Social Responsibility and business ethics through collaborative projects, workshops, and visits to local and multinational corporations. The track was developed by Professors of Organisation Studies and Ethics and included lectures on SDGs, Environmental Health, Technology and Ethics, Doughnut Economics, and future trends. 
Innovation track
The Innovation track, developed by Professors of Design Thinking and Innovation, aimed to enhance students' understanding of the theory and practicalities of innovation management. 
The tour also provided plentiful opportunities for students to network and explore the city.
Student perspective
"The MBA international study tour experience exposed me to a completely new global business environment. I experienced different cultures and understood the application of our classroom learning through innovative company visits and solving real-time global problems. These experiences have shaped me into an adaptable and culturally sensitive professional ready to make a positive impact."