International study tours
As a student on the Leeds MBA, you will have the opportunity to apply to take part in a week-long international study tour. Study tours include visits to local companies and partner business schools, with time to visit local places of interest.
We aim to offer a variety of trips each year to one or more of our partner schools outside the UK. Study tours will be confirmed during your year of study and usually take place in June or July.
Please note: these trips are optional and not covered by the basic programme fees.
About the tour:
Visit local companies and partner business schools
Enjoy business seminars and networking opportunities with local students, businesses and leaders
Tour cultural sites and local places of interest
Benefits of a study tour:
Immerse yourself in another culture
Experience the challenges and opportunities facing organisations around the world
Extend your global awareness and enhance your international perspective as a manager
Companies we've visited:
Microsoft | Renault | Link Institut | Lufthansa | Deutsche Bank | Bosch | PANATecs | Porsche | Bloomberg
Petrobras | Santos Brazil | China-Britain Business Council | Standard Chartered Bank | Lenovo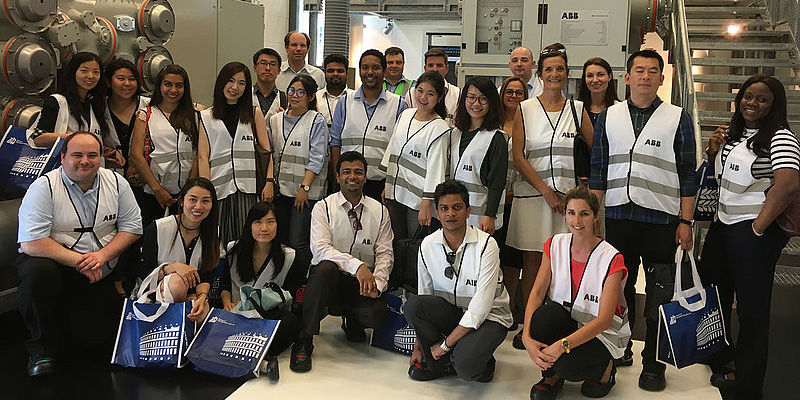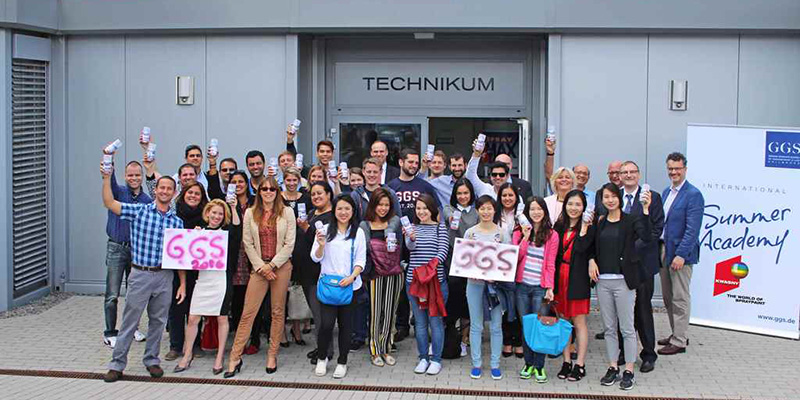 MBA Study Tour 2022 | Audencia Business School, Nantes, France
In June 2022, 37 MBA students took part in a week-long visit to Audencia Business School in Nantes, France to immerse themselves in a series of company visits and talks.
Students could choose from an 'Innovation' or 'Sustainability' focused track, based on their study background and interests. A bespoke itinerary was created for each track to allow greater specialisation.
Sustainability track
The Sustainability track provided students with insights into Corporate Social Responsibility and business ethics through collaborative projects, workshops, and visits to local and multinational corporations. The track was developed by Professors of Organisation Studies and Ethics and included lectures on SDGs, Environmental Health, Technology and Ethics, Doughnut Economics, and future trends.
The tour could be seen as an extension of MBA programme: we explored a lot of economic, HRM and operational strategies, but learning about these through the lens of sustainability magnified their influence. It's so important to understand the core issue of sustainability from diverse perspectives and cultures.
Innovation track
The Innovation track, developed by Professors of Design Thinking and Innovation, aimed to enhance students understanding of the theory and practicalities of innovation management.
The tour also provided plentiful opportunities for the students to network, as well as to explore the city through a walking tour and visit to nearby village, Trentemoult.
Building connections with other business school staff was the most interesting part of the tour. Their research and study broadened my horizons. As well as the academic discussion, they also introduced us to French culture and as a result, I believe my understanding of diversity and cultural respect is deepened.