International study tours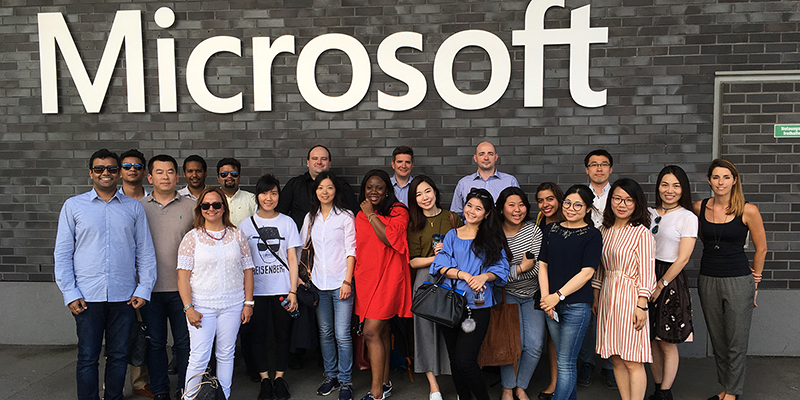 As a student on the Leeds MBA, you may have the opportunity to take part in a one or two-week long international study tour. Study tours include visits to local companies and partner business schools, with time to visit local places of interest.
Typically we try and offer a variety of trips each year to one or more of our partner schools outside the UK. Study tours will be confirmed during your year of study and usually take place in June or July.
Please note: these trips are optional and not covered by the basic programme fees.
As a result of Covid-19, this year our MBA cohort were unable to travel for the International Study Tour. However, the inaugural Virtual International Programme (VIP2020) took place in July, and saw students from the Business School, international partner institutions, and our global alumni network connect virtually.
About the tour:
Visit local companies and partner business schools
Enjoy business seminars and networking opportunities with local students, businesses and leaders
Tour cultural sites and local places of interest
Benefits of a study tour:
Immerse yourself in another culture
Experience the challenges and opportunities facing organisations around the world
Extend your global awareness and enhance your international perspective as a manager
Companies we've visited:
Microsoft | Renault | Link Institut | Lufthansa | Deutsche Bank | Bosch | PANATecs | Porsche | Bloomberg
Petrobras | Santos Brazil | China-Britain Business Council | Standard Chartered Bank | Lenovo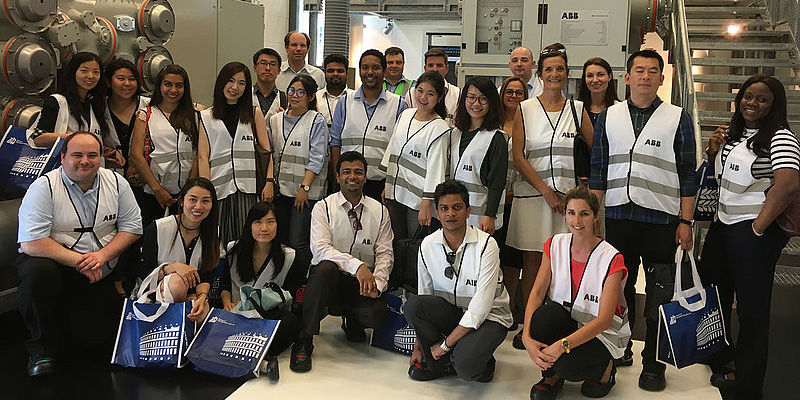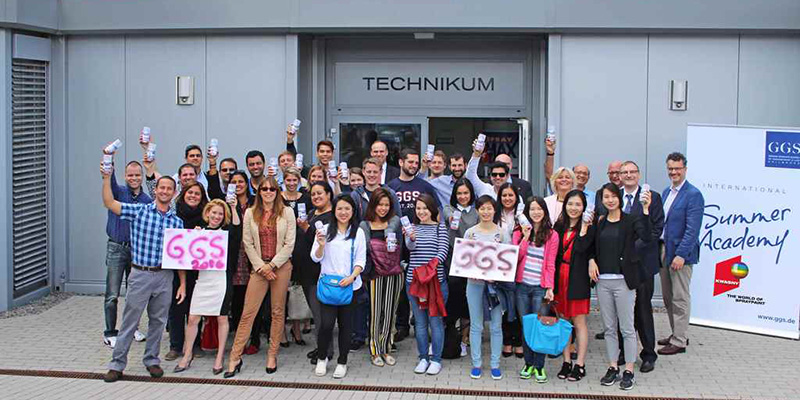 Past MBA study tours
Switzerland 2017
In 2017, students were given the opportunity to visit the ZHAW School of Management and Law in Winterthur, Switzerland, taking part in a series of company visits and talks over the week. Days usually consisted of an academic lecture in the morning and a company visit in the afternoon.
Lectures were delivered by ZHAW academics including Dr Florian Keller, a veteran of Swiss telecommunications company Swisscom and the British Foreign Office, and guest lecturers including Elmar Mock, co-creator of the world-famous Swatch watch.
MBA student Jing Ma shared her experience: "The teaching was of a high level and the information they delivered was quite up-to-date, which supplemented our MBA module content, such as the digital marketing section which was to be briefed and guided in our Global Marketing module".
Company visits on the trip were based around a factory or headquarters tour, followed by an engaging question and answer session with the host. Students visited the headquarters of: Microsoft Switzerland; confectionery manufacturer Sprüngli; robotics and automation firm ABB; market research company Link Institut; and Renault Switzerland.
The tour gave us a real insight into the working practices of a unique country like Switzerland. The business approach illustrated by the Sprüngli visit has actually given me additional material to research for my dissertation.
Germany 2016
In 2016, full-time MBA students visited the German Graduate School of Management and Law (GGS) alongside students from the USA, Thailand, Brazil and Germany. Each tour provides students with a unique opportunity to explore the daily operations of global organisations and contextualise the key management themes studied on the programme so far.
Student groups came together to attend a series of taught seminars and on-site company visits in order to investigate the role of Mittelstand companies within German business culture.
They explored a wide variety of subjects such as Sales Excellence, Doing Business within Europe, Innovation Management and Human Resource Management. Students also gained valuable insight into the contemporary business landscape through company visits to Bosch, Kaffeehaus Hagen, Hirschmann and beyerdynamic and a guided tour of the Mercedes Benz Museum and vineyards.