Research project
Strategic Crafting of Country-of-Origin-Image: Strengthening Competitive Advantages of Firms in Times of Global Geopolitical and Economic Uncertainty
Start date: 1 January 2020
End date: 31 December 2022
Principal investigator: Yi (Elizabeth) Wang
Co-investigators: Professor Jeremy Clegg (CIBUL); Dr Surender Munjal (CIBUL); Dr Mariana Bassi Suter (School of Design); Dr Maria Logkizidou (School of Design)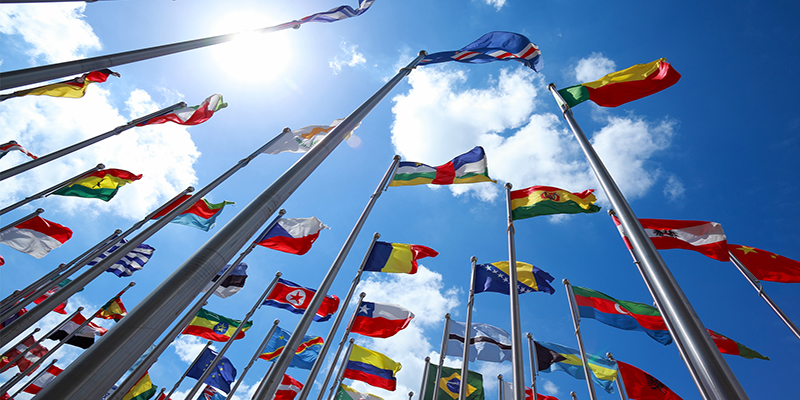 Description
A significant gap in our knowledge is how a nation's image as a brand can be crafted in times of uncertainty and how it can be used to empower local firms, inward investors, local tourism, international trade frameworks, and societies. Ultimately, how to project "Global Britain" (the Government's Agenda, Gov.UK) strategically and skilfully to the world? Our project on Country-of-Origin-Image (COI) fills this gap. We examine COI Self-Awareness - the distance between internally predicted COI as it is supposedly perceived by global stakeholders and externally constructed COI as it is actually perceived by global stakeholders, and use toolkits generated from this distance to inform policy making, firm strategy, and public education. Our priority is to service the UK, but new knowledge and framework from this project applies to other nations and subnational communities, building profound impact academically and pragmatically.
COI is perceived image of the country of origin of a firm, product, service, investment, innovation, or an initiative. The image of "self" can be internally constructed, externally perceived, and outwardly projected using internal and external reflections. COI, once projected skilfully, can become a critical source of competitive advantage in an ever more challenging global environment.
Our project will initially focus on:
Delivering a framework that measures and compares COI-in-the-eyes-of-stakeholders perceived by British entities (government, industries, firms, and individuals) and COI perceived by global stakeholders (partners, allies, competitors, and foreign institutions),
Collecting data to generate country and industry matrixes of COI Self-Awareness
Generating toolkits aimed at informing policies, firm strategies, and public education to craft COI that enhances prosperity, stability, profitability, and leadership.
As part of the project, and to develop a network of stakeholders, we will organise a 'Global Britain Symposium'. Details will be advertised on this page in due course.
For more information about this project, please contact Yi (Elizabeth) Wang (Y.E.Wang@lubs.leeds.ac.uk)
Publications and outputs
Suter, M.B., Munjal, S., Borini, F.M. and Floriani, D., 2021. Conceptualizing country-of-origin image as a country-specific advantage: An insider perspective. Journal of Business Research, 134, pp.415-427.