Alumni support and opportunities for current students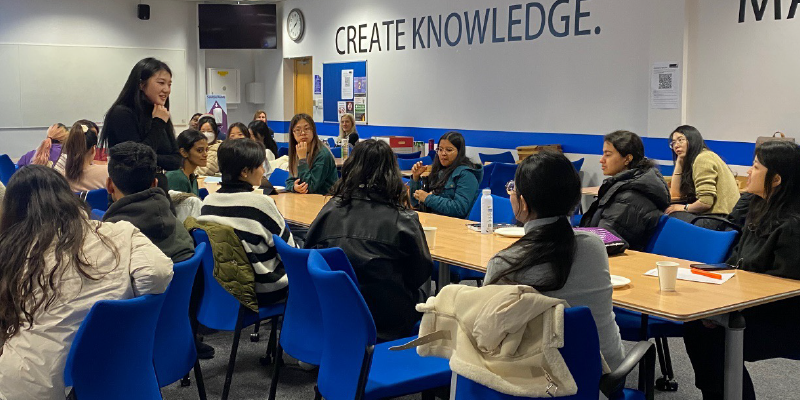 Our alumni community is a friendly network of professionals who have studied at the Business School. We currently have more than 40,000 alumni spread across 145 different countries.
As a student we encourage you to take advantage of different opportunities to connect with our alumni during your studies. Many alumni are more than happy to share their career journeys, offer advice, take part in dissertation research or talk about how to make the most of your experiences at Leeds and beyond.
Make the most of your time in Leeds
Sign up to meet our alumni
Come to our events and network
Explore our professional development opportunities
Help for LUBS Student Societies
Are you on the committee of a student society? Interested in connecting with alumni to be a guest speaker, come to an event or to ask for advice? If so, get in touch on alumni@lubs.leeds.ac.uk
We also host a networking lunch for student societies' reps each autumn to explain more about how we can support them.
Connect with us and our alumni community