Nurturing Talent Mentor Scheme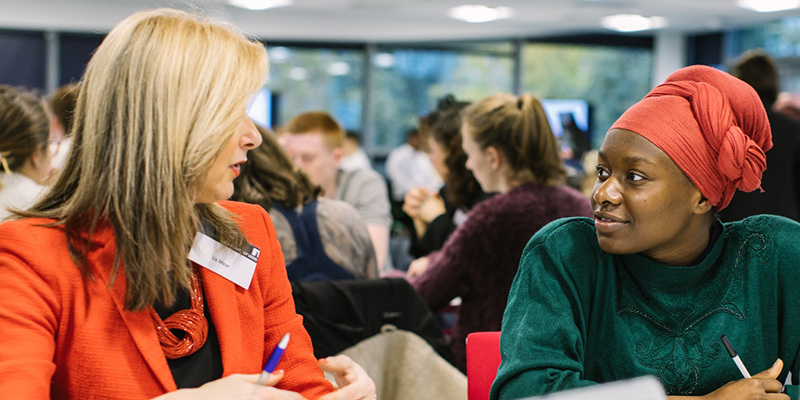 Our Nurturing Talent Mentor Scheme connects our undergraduate students with industry professionals. Through the mentoring relationship, students get a chance to enhance their employability skills and start to build their professional networks, as mentors pass on their knowledge, expertise and experience to support the career paths of their mentees.
We have recruited mentors in a wide range of roles and companies. They pass on their skills, knowledge and experience to help you when searching for internships, placements and graduate opportunities.
This competitive scheme aims to enhance your employability, expand your professional network, increase your confidence and develop key skills that will provide you with a competitive edge in the graduate market.
Undergraduate students will be fully supported by the University's Mentoring and Widening Participation Team throughout.
What can mentoring involve?
Experiencing your mentor's workplace to gain an insight into the business environment
Discussing career plans to get an unbiased, experienced view of your next steps
Networking with your mentor's colleagues to find out about alternative roles
Accessing shadowing or work experience opportunities
Gaining a realistic knowledge of various career roles and developing a personal strategy for success
Guidance on the interview and selection process
Constructive advice on demonstrating the skills employers are looking for
Benefits of mentoring
Gain practical advice, encouragement and support
Learn from the experiences of others
Increase your social and academic confidence
Become more empowered to make decisions
Develop communication, study and personal skills
Develop strategies for dealing with both personal and academic issues
Identify goals and establish a sense of direction
Gain valuable insight into the next stage of your career
Have an opportunity to network
Applying for the scheme is a competitive process and capacity is limited; successful students are matched with a professional and receive one-to-one mentoring for an academic year.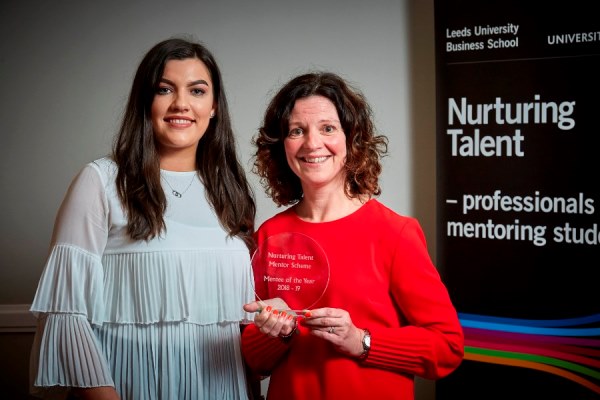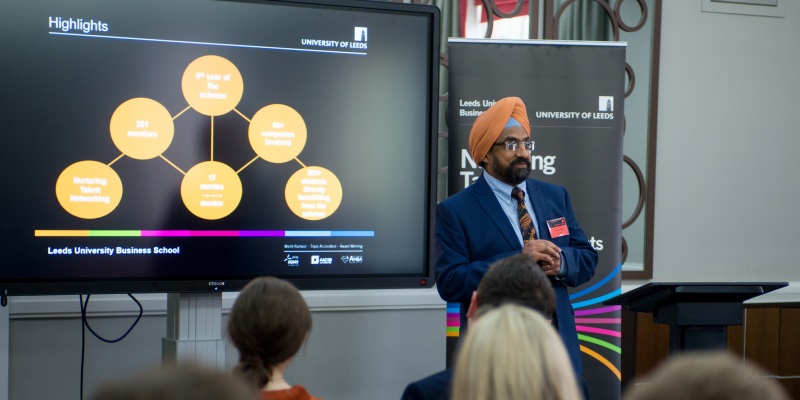 For further information, please contact the Careers Mentoring and Widening Participation team.
Interested in becoming a mentor?
Mentoring is a powerful tool – as a mentor you support a mentee to manage their own learning and development. You help set personal goals and work together towards achieving positive change. By sharing your knowledge, experience and expertise, you can help your mentee develop a competitive edge in the graduate job market.
I have been a mentor on the Nurturing Talent Mentor Scheme for 3 years and it has been a fantastic experience supporting a student and seeing them develop and grow. We've developed a great relationship which has seen my mentee develop personally in terms of confidence and also gain key skills required for her education and future business career.
If you are interested in becoming a mentor please contact Dan Conneely via email: D.J.Conneely@leeds.ac.uk
Jordan Hamilton
BSc Economics (Int)
In my first year, coming to university without having studied Economics or Maths, I looked for a programme which would help me with my base knowledge. The Nurturing Talent Mentoring Scheme gave me the opportunity to have a mentor from the finance industry throughout my time at university. This enabled me to expand my network along with providing application advice.
View Profile