Foundation years
Foundation year for UK students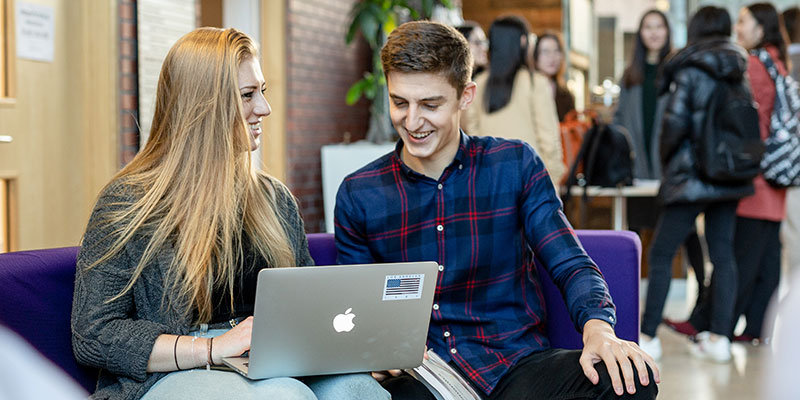 If you do not have a formal qualification for immediate entry onto a degree programme within the Business School you may be able to achieve your ambitions through the BSc Business Studies with Foundation Year programme.
This full-time, four-year course allows you to follow one of five pathways. Each pathway allows you to study towards a full honours degree from Leeds University Business School. You will also have the option to extend your degree to a five-year course with a study year abroad or year in industry.
Available pathways

Am I eligible?

The Business Studies with Foundation Year programme is intended to widen participation and we also encourage applications from those who are returning to study with experience outside of full-time education.

Entry requirements

The entry requirements for the BSc Business Studies with Foundation Year programme are:

Grade C/4 or above in GCSE English and Maths (grade B/6 or above in GCSE Maths for the Accounting and Finance and Economics pathways)
And grades CCC at A-level or equivalent. Access, BTEC, AVCE, NVQ 3 and other vocational qualifications are all acceptable.

Applicants must also live permanently in the UK and meet at least one of the following criteria:

your permanent address is in a neighbourhood with low progression to higher education
you attended a school which achieved less than the national average of 5 A*/9-C/4 passes at GCSE or attainment 8 score at GCSE)
you grew up in public care

The Lifelong Learning Centre delivers the Foundation level and Year 1 of the programme with students progressing into the Business School to complete the final 2 years of their degree.

Contact the Lifelong Learning Centre

For more information and to find out how to apply visit:

Lifelong Learning Centre
Marjorie and Arnold Ziff Building
University of Leeds
Leeds LS2 9JT
T: (0113) 343 3212
E: bm@leeds.ac.uk
Visit the website
Charlie Kirby
BA Human Resource Management (Ind)
My foundation year meant I had to do one extra year of study, but I still was treated like a normal student and get to graduate with a normal degree. The support I have received from lecturers and tutors, both during my Foundation Year and also on the HRM course, is absolutely outstanding. They guide you to make sure you are on the right path.
View Profile