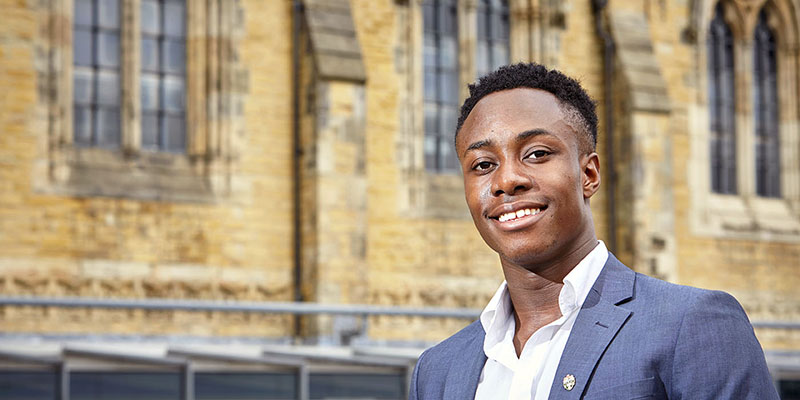 All Leeds University Business School undergraduate courses include the opportunity to apply for a work placement year, giving you the chance to put what you have learnt into real-world business practice, adding valuable work experience to your degree and increasing your graduate employment prospects. There are two different placement year opportunities.
Year in industry
Year in enterprise
If you take one of these options, your degree will be extended to a four-year programme with the third year spent on placement.
Year in industry
The year in industry allows you to take a paid, full-time work placement for 9-12 months within either a small, medium or large employer. This popular option will help you to develop practical workplace and life skills and gain valuable work experience, which may help you decide what kind of job and career path you might like when you graduate.
Taking a year in industry also gives you the chance to demonstrate to employers that you are independent, capable and confident of adapting to a working environment. It can help you build links and networks with potential employers and possibly gain a job offer for when you graduate.
According to the 2019 High Fliers report, work experience schemes have become an integral part of recruiting new graduates. Our year in industry students typically return for their final year of study with greater confidence and increased focus, with many achieving greatly improved academic marks in their final year as a result of improving their work ethic and business skills during their work placement.
During the placement you will also study a year-long module: known as training in the workplace, enabling you to reflect on your work goals, values and the skills you have gained on placement. You will also be supported on this module by a placement tutor. Your tutor will provide you with support throughout the year and visit you at your workplace if in the UK.
I developed my working knowledge of corporate finance and private equity during my placements at PwC and Dymon Asia Capital working on real-world business projects.
Finding your work placement
We believe that applying for a professional work placement is a valuable part of the year in industry experience, developing key transferable as well as workplace skills which will help you to succeed when applying for and working in graduate jobs in the future. That's why our students apply independently to employers and complete a module during their year out too.
You decide if you want to undertake a year in industry. We help you by offering support, including a structured second-year module, from study to work, which develops your job hunting and seeking skills. The module includes sessions on; where to look for placement opportunities, writing CVs and applications and how to do well in psychometric testing, interviews and assessment centres.
Many of the sessions are delivered by a number of top graduate employers such as IBM, Pfizer, Mars, Mondelez International and Unilever. Professional bodies such as ICAEW are also involved too.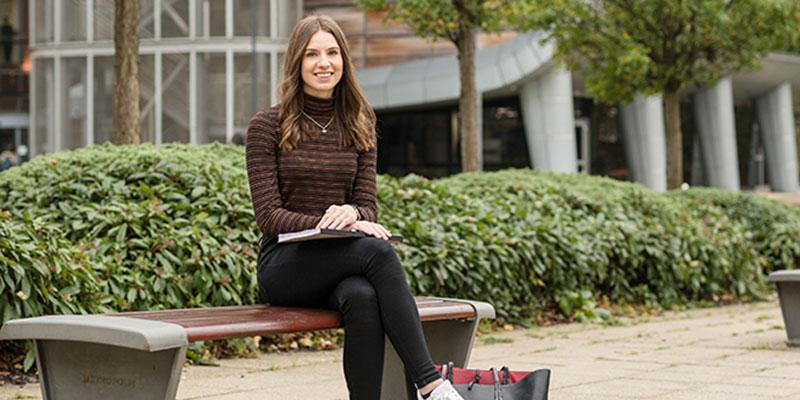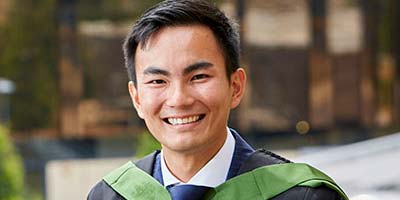 Potential employers
Below are just some of the organisations that our students have completed placements within recent years:
Accenture | Apple | Airbus | Aston Martin | Bank of England | BMW | Deloitte | Department of Work and Pensions (DWP) | Dyson | Ernst & Young | Foreign and Commonwealth Office (FCO) | General Electric | Goldman Sachs | Grant Thornton | GSK | Hilton | IBM | KPMG | Johnson & Johnson | Mace | Marks & Spencer | Microsoft | Morgan Stanley | Nestlé | Network Rail | PwC | Rolls Royce | Sony | HM Treasury | Toyota | TUI Travel | UBS | Unilever | Volkswagen
How much will the Year in industry cost?
Tuition fees are substantially reduced for work placement years. Visit the University of Leeds finance page for the latest information.
How do I apply for a Year in industry?
You don't need to decide until the start of your second year whether you would like to apply for a work placement. However, to be eligible for a placement year it is advisable to achieve a minimum average mark of 60 or higher in the first year as employers will be looking for good grades.
If you have any specific questions about the year in industry please contact our Employability Officer, Dr Joanne Dickinson at J.H.Dickinson@leeds.ac.uk
Please note: currently international (non-EU) students can apply for the year in industry in the UK, however, students will be required to extend their Tier 4 visa. Further details can be found here.
---
Year in enterprise
If you are interested in starting or developing your own business you could consider the year in enterprise. This opportunity allows students with a good business idea and workable business plan to develop their business for a year in between their penultimate and final year, with the support of the University of Leeds Centre for Enterprise and Entrepreneurship Studies (CEES).
Support includes business advice, office space in the University's new Nexus centre and a living costs allowance. It also includes the chance to meet with and learn from others who have set up and developed their own businesses too.
Winning a place on the Year in Enterprise Programme was so exciting; it's such a competitive process so it shows the University's belief in my business – and in me
How much will the Year in enterprise cost?
Tuition fees are substantially reduced for work placement years. Visit the University of Leeds finance page for the latest information.
How do I apply for a Year in enterprise?
If you have any specific questions about the year in enterprise please contact Dr Joanne Dickinson at J.H.Dickinson@leeds.ac.uk or visit the Centre for Enterprise and Entrepreneurship Studies.
Please note: The year in enterprise is not currently open to international students due to UK government visa restrictions. However, international students can still build their enterprise and entrepreneurship skills whilst at Leeds University Business School. For example, by completing related academic modules run by CEES, getting involved with the University business start-up team SPARK and attending their workshops which help you to learn how to set up and develop a business or by joining the student-led and run Enterprise Society.