<iframe width="708" height="398" src="https://www.youtube.com/embed/ivvyxnPKkqI" title="YouTube video player" frameborder="0" allow="accelerometer; autoplay; clipboard-write; encrypted-media; gyroscope; picture-in-picture" allowfullscreen></iframe>
From day one, we encourage you to take advantage of life-changing opportunities within your studies, and reflect on what a meaningful future looks like for you.
A year in industry is an excellent way to gain real-world business experience and skills, while significantly increasing your graduate employment prospects.
My placement itself was invaluable in preparing me for the workplace, tt gave me focus and insight for my final year.
What is a year in industry?
The year in industry allows you to take a paid, full-time work placement for 9-12 months within either a small, medium or large employer in the UK or overseas. It will help you:
Develop practical workplace and life skills, and gain valuable work experience
Decide what kind of job and career path you want to pursue when you graduate
Demonstrate to employers that you are independent, capable and confident of adapting to a working environment
Build links and networks with potential employers and possibly gain a job offer for when you graduate
Experience a culture of new ideas and different perspectives, allowing you to develop as an independent thinker
All Leeds University Business School undergraduate courses include the opportunity to apply for a year in industry. If this option is taken, your degree will be extended to a four-year programme with the third year spent on work placement.
Finding your work placement
You decide if you want to undertake a year in industry. We help you by offering support, including the option to take a second-year module, From Study to Work, which develops your job-seeking skills.
With our guidance and support, you'll apply independently to employers following their recruitment processes and timelines. During your placement year you will complete a Training in the Workplace module which gives you the chance to reflect and write about your work goals, values and skills development during the work placement.
The highlight of my time at Leeds has been my industrial placement year. It was by far the best experience I have ever had, and I learned so much.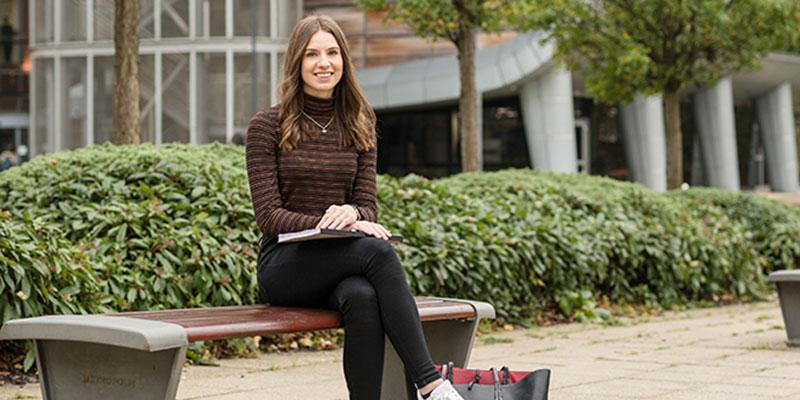 How much will the year in industry cost?
Tuition fees are substantially reduced for work placement years. Visit the University of Leeds finance page for the latest information.
How do I apply for a year in industry?
You don't need to decide until the start of your second year whether you would like to apply for a year in industry.
Upon successful completion of your work placement, the Training in the Workplace module and meeting all other academic requirements, the word 'Industrial' will be added to you degree title.
If you have any specific questions about the year in industry, please contact LUBSPlacements@leeds.ac.uk.
Please note: currently international students can apply for the year in industry in the UK. However, international students will be required to extend their student visa following UK government rules. Read more about international student visas.
If you are considering a joint honours course with business, please check the course page to find out if a year industry is available to you.
I developed my working knowledge of corporate finance and private equity during my placements at PwC and Dymon Asia Capital working on real-world business projects.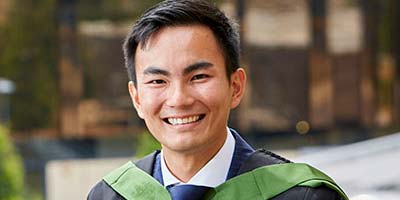 Potential employers
Some of the organisations that our students have completed placements within recent years include:
Adobe | Amazon | Apple | Airbus | Bank of England | British Airways | Burberry | Deloitte | EY | First Direct | GSK | HM Treasury | Hilton | IBM | Jacobs Douwe Egberts | John Lewis, Waitrose Partnership | Johnson and Johnson | Lloyds Banking Group | L'Oreal | Microsoft | Morgan Stanley | NHS and NHS Digital | Nike | PWC | Rolls Royce | Samsung | Toyota | UBS | Unilever | Vodafone | Volswagen
We'll help you develop the knowledge, skills and confidence you need for a successful future. Where will your degree take you?