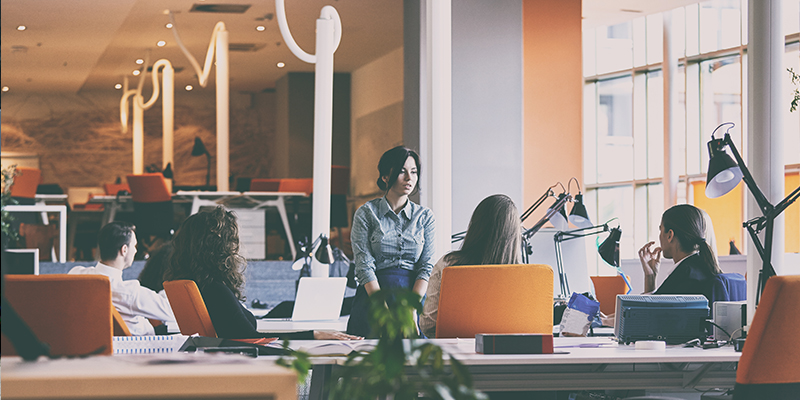 The Workplace Behaviour Research Centre (WBRC), established by organizational psychologists, is an interdisciplinary research centre. Members of the WBRC study individuals' behaviour in the workplace and provide data-driven insights, practical knowledge and solutions that help organisations gain clarity and direction for how to grow their success and their social impact.
The objective of the centre is to understand, intervene and manage workplace behaviour at the individual, interpersonal, team and organisational level. This is done by conducting high-quality research, developing intervention programmes, and transferring knowledge for generating impact.
Our Missions
We investigate and generate knowledge
WBRC takes responsibility for advancing the understanding of workplace behaviour. The centre has a strong research diversity and capacity. Members in the centre study various subjects, including but not limited to:
Work motivation and behaviour
Individual employment and development
Leadership and workplace relationships
Job and office design
Work stress and resilience
Occupational health and well-being
Members also collaborate with scholars from different disciplines for projects such as environmental behaviour, coach and sports psychology and social entrepreneurship.
We care and make an impact
WBRC conducts intervention studies to promote individuals' motivation, behaviour and performance in the workplace. Members offer consultancy and advice focusing on the subjects we research and teach. Our expertise is based on a three-way linkage:
Investigate - We conduct rigorous, robust research to define and understand the people and the organisation.
Learn - We lead interactive, collaborative workshops that mix research findings, academic expertise and insights from like-minded practitioners.
Develop - We partner with organisations to develop and launch sustainable solutions to deliver impact.
We develop and cultivate young scholars
WBRC contributes to teaching and developing the next generation of thinkers. We help deliver undergraduate modules including organisational behaviour, leadership, and research methods. We contribute to Masters programmes, including MSc Organizational Psychology (BPS accredited) and MSc Business Psychology. We also offer doctoral training to develop the next generation of scholars on organizational behaviour, psychology and management.
Our research
Members of the centre studied a wide range of topics. We study individual differences and behaviour for assessment, selection and development. We seek to understand employees' positive and negative work behaviour, such as proactivity, innovation, safety behaviour, pro-environmental behaviour, workplace aggression, workplace ostracism and workplace cyberbullying. We investigate forces driving employees' behaviour from various angles, including leadership, work design, socio-technical system, human resources practices, social networks, and corporate social responsibility, etc.
The ultimate goal of our research is to enhance employees' resilience, work motivation and well-being, the topics shared among members. Members are diversified not only in their research areas but also in methodologies. Members apply a wide range of qualitative and quantitative methods to tackle different research questions.
Our events
Research seminar series
The WBRC research seminar series provides an opportunity for scholars studying workplace behaviour to share their research programmes or latest research. Supporting the research diversity in the centre, we regularly invite scholars studying different topics to share their work and findings. For those who are interested in workplace behaviour research, please do join us. Find our 20/21 Term 1 seminar series recordings here, and visit our events page for information about upcoming events. You can also find a list of previous events on the website.
Impacts on Business
In 2020, we have delivered three sessions discussing how lockdown, due to the COVID19 outbreak, has affected business and organisations and how we can cope with a new way of working:
Dr Matthew Davis, Associate Professor in Organizational Psychology, has presented key findings from pre-COVID-19 research concerning homeworking - what this work arrangement means for employees' work-life balance, wellbeing, autonomy and motivation.
Dr Helen Hughes, Associate Professor, discussed the role of remote healthcare systems in responding to the COVID-19 outbreak.
Kerrie Unsworth, Professor of Organisational Behaviour, discussed how to use goal hierarchies to understand our individual situation and to identify new ways forward.
These webinars are available to watch on the Business School's YouTube channel.
Collaboration
WBRC works with scholars, organisations, institutes and funding agencies locally and globally. We look forward to collaborating with academic and industrial partners to advance knowledge about workplace behaviour, and to apply knowledge to address problems and improve practices in the workplace.
If you are interested in collaborating with us or would like find out further information, please contact Centre Director Dr. Qin Zhou (q.zhou2@leeds.ac.uk).