Ideas in Practice seminar series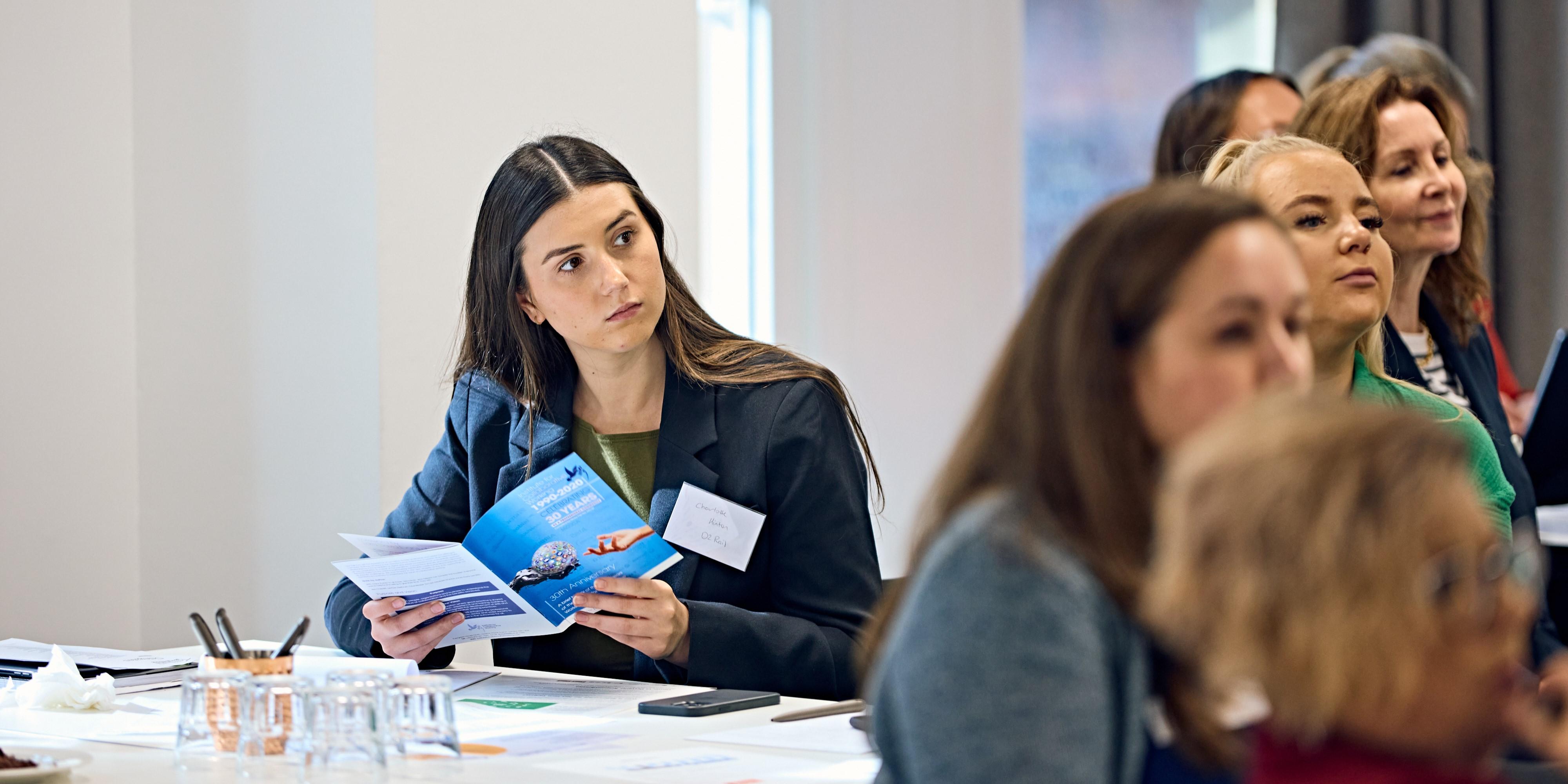 Ideas in Practice is a free seminar series bringing together business people, policymakers and academics.
The events take place in Leeds, London and online, where we discuss important topics and share ideas to help companies and public bodies both in the UK and globally.
Reflections on a successful year of Ideas in Practice events, 2022 – 2023
Recent events
The importance of experience in design and ways of working
Thursday 9 November 2023
Please note that this is an in-person seminar, hosted at University House, University of Leeds, Leeds.
We will explore how campus redesign can benefit the University as an institution as well as its students and employees, acknowledging that education provides the future workforce so plays a huge part in setting expectations for future workplace design.
Dr Matthew Davis' pivotal Adapting Offices research will be brought before the British Council for Offices North members and non-members over an informal, breakfast seminar. Funding for the event is provided by Leeds University Business School.
Enabling collaboration in ecosystems to unlock social value
Tuesday 3 October 2023
Reflections on the 'Enabling collaboration in ecosystems to unlock social value' conference.
Please note that this is an in-person conference, hosted at Cloth Hall Court, Quebec Street, Leeds.
We will be exploring how collaborative working across social, environmental and economic elements integral to all business ecosystems can lead to social value.
Leeds University Business School is partnering with the Institute of Collaborative Working and the Social Value Portal to deliver this full-day conference. Additional sponsorship has been provided by Sellafield and Vercity.
Understanding Financial Vulnerability: Challenges and Opportunities
Thursday 28 September 2023
Please note that this is an in-person event, hosted at Nexus, Discovery Way, University of Leeds, Leeds.
We will delve into the issue of financial vulnerability, emphasising the crucial role that technology can play in identifying and supporting those at risk.
Research presented by Dr Nabi Omidvar will form the basis of this Leeds Digital Festival event, with funding provided by Leeds University Business School's Challenge Fund.
Visit our Ideas in Practice events calendar
---
Why attend?
We address key issues in areas such as technology and innovation, finance and the economy, international business strategy, as well as environmental sustainability and inclusive societies. The seminars give you the opportunity to:
Gain insights from leading experts
Network with people from different areas with different perspectives
Collaborate on projects, small to large
Take part in dialogue on important issues of the day
Find out what other people are doing and how they overcome problems
Our vision
Ideas in Practice supports the Business School's mission and values of producing research that makes an impact on society, business and the economy. We hope the events will:
Lead to new collaborations to do research, e.g. as part of a grant application to a research funding council
Inspire discussions about business and economic challenges and opportunities
Bring leading experts from around the world in to contact with business and policy audiences
Create a forum for bringing together different perspectives on a particular issue of current interest
---
Please contact Grace Carter (G.M.Carter@leeds.ac.uk) if you would like to discuss an Ideas in Practice event or are seeking event organisation advice.
Subscribe to our Ideas in Practice invitation list by emailing Grace Carter at the address above.
By agreeing to receive emails, your details will be stored on a secure University database, and we will continue to contact you until you unsubscribe. For more information, please see our privacy notice.