Research project
Leeds Index of Platform Labour Protest
Start date: 1 July 2019
End date: 31 December 2023
Principal investigator: Professor Vera Trappmann, Dr Ioulia Bessa, Dr Simon Joyce, Denis Neumann, Professor Mark Stuart, Dr Charles Umney.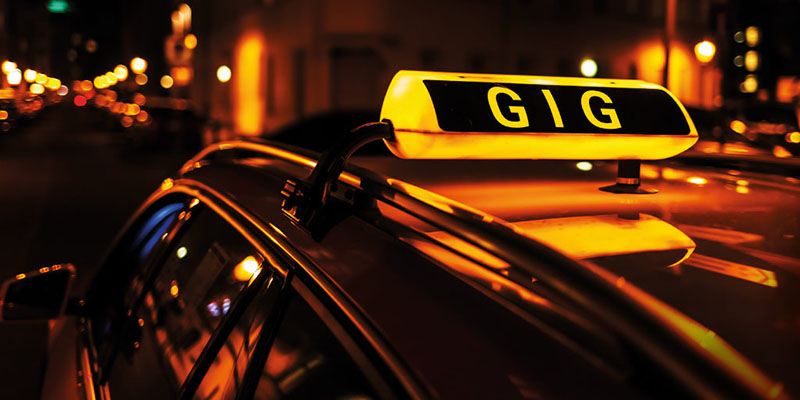 Description
The growth of the platform economy and its implications is one of the most important and contested developments in the current political economy. Increasing research interest has been directed at understanding protests by platform workers. To date, however, they tend to be studied through single or small case studies only. While such research is informative, and points to various instances where platform workers have successfully mobilised or built coalitions, they cannot tell us about wider global trends in platform labour protest.
There is therefore a pressing need for macro-level analyses of platform worker protest on a global scale. We have created such a database - The Leeds Index of Platform Labour Protest – which catalogues reported instances of protest by platform workers across the world. As it develops, it will become a unique resource for all those seeking to understand global patterns in the industrial relations of the platform economy. It is an activity of the Centre for Employment Relations Innovation and Change (CERIC), involving researchers from CERIC and Dig.it.
Funders
Leeds University Business School, Friedrich-Ebert Foundation, and The International Labour Organization.
Overview
The Leeds Index uses data drawn from a combination of online resources, including news media databases, labour movement reportage, activist networks, and online forums.
The Leeds Index identifies the date and location of each protest event, the cause (mainly covering pay, employment status, and working conditions) and the kind of dispute (strike, demonstration, legal action, online action), as well as the type of actor leading the dispute (differentiating between a mainstream trade union, an insurgent or unofficial union, self-organized groups of workers, and joint actions). It also records the outcomes of disputes, to enable us to identify which strategies are more likely to lead to success for workers contesting the platform economy.
The Leeds Index will therefore seek to understand regional patterns of protest and situate lessons of these disputes in a wider global picture. Eventually, an interactive map will be developed which will render the findings available to all in an accessible and eye-catching way.
Key findings
Key findings so far reveal:
The main cause globally for labour protest is pay, with considerable geographical variation when it comes to other causes for dispute.
Types of platform labour protest appear to vary more substantially between regions than between industries.
Mainstream unions play a vital role in defending platform workers' interests, especially in western Europe, while in the global South, protests are much more likely to be led by grassroots unions.
Mainstream unions rely more frequently on legal challenges, while unofficial unions rely more frequently on strike actions.
Impact
Still at an early stage, the Leeds Index aims to develop a comprehensive database and online interactive map, as a shared resource for activists, unions, researchers, and policy-makers. The interactive map will be searchable and enables to visualise the spread of platform labour protest across time and space.
This tool will enable unions and other activists to share, on a previously unattainable scale, information on what other activists are doing around the world and in different sectors.
Publications and outputs
Working papers
"A global analysis of worker protest in digital labour platforms". International Labour Organization. Ioulia Bessa, Simon Joyce, Denis Neumann, Mark Stuart, Vera Trappmann, Charles Umney. June 2022.
Policy briefs
"A global struggle: worker protest in the platform economy". ETUI, 2020.
Reports
"Five Years of Platform Labour Protest in Germany", Denis Neumann, Leeds Index Country Report 2, January 2023
"Platform protest in Mexico", Carlos Montaño García, Leeds Index Country Report 1, December 2022
"Global labour unrest on platforms: the case of food delivery workers". Trade Unions in Transformation 4.0. September 2020
Conference papers
"A Global Struggle: Worker Organising and Protest in Platform Work". Presented at LERA 72nd Annual Meeting, Social, Economic, and Environmental Sustainability and the World of Work, 13-16 June 2020.
"Trends in Collective Action, Organising and Mobilisations in the Platform Economy". Society for the Advancement of Socio-Economics (SASE), University of Amsterdam, 18-20 July 2020.
Media coverage
"'More than a job': the meal delivery co-ops making the gig economy fairer", The Guardian, 11 May 2021.
Webinars
"Czy związki zawodowe w Gig economy są możliwe?" ("How to organise workers in a gig economy?") (in Polish), Friedrich Ebert Foundation Warsaw and The Ferdinand Lassalle Centre for Social Thought Wroclaw, 21 October 2020.
Blog posts
"Mapping protest in platform work: Introducing the new Leeds Index of Platform Worker Protest", DIGIT, January 2023
"New insights into platform work: Leeds Index of Platform Labour Protest". CERIC, 17 July 2020
Podcasts
"Introducing the Leeds Index of Platform Labour Protest". Leeds University Business School Research and Innovation Podcast, September 2020.
Contact
Please contact Professor Vera Trappmann (V.Trappmann@leeds.ac.uk) if you have any questions regarding the index or if you wish to contribute to the project.