Case study: Caroline Wherritt, Founder and CEO of Re:Work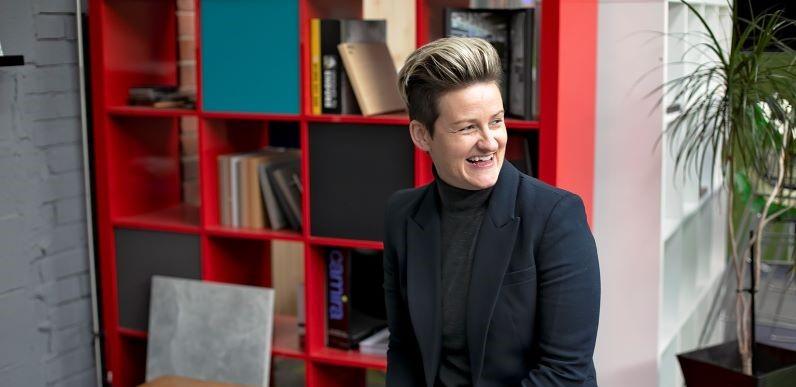 Re:Work is a Leeds-based office furniture business with a triple bottom line; to create a social benefit, to create an environmental benefit and to generate profit to continue to enhance the social and environmental aims.
Founder and CEO, Caroline Wherritt set up her company with no knowledge of the market or experience of running a business. After 15 years at the helm, Caroline still values the learning process, so Leeds University Business School's Help to Grow programme seemed like the perfect opportunity. Aimed at business owners and managing directors of small to medium sized businesses, the 12-week management course is government subsidized providing an excellent investment.
Value for money
Companies pay just £750 for a 12-week programme that combines practical modules on financial management, marketing, innovation and digital adoption with 1:1 support from a business mentor, peer-learning sessions and an invaluable alumni network that not only enhances learning, but provides extensive networking opportunities during the course and beyond.
"It's amazing value for money," says Caroline, stating the cost is equivalent to a couple of days of business coaching. "There's an unbelievable wealth of practical business and academic knowledge in one room. You can't put a price on it," Caroline adds.
Caroline has worked with the Business School as a business ambassador previously and so is well aware of the reputation and academic integrity on campus. In fact, it's one of the things that attracted her to the course.
They have huge academic power, but the staff are also people who have done it, they have run their own businesses. It makes them both credible and accessible. They really get it.
Designed for studying alongside running a business
The hybrid nature of the course provides leaders a chance to fit in studying alongside running their business. Caroline particularly valued the time face-to-face. "This is where the gems are," she explains. "You're in a room full of people, both academic leaders and business leaders, people who are doing it just like you. The ability to knowledge share, collaborate, work together, do business with each other is invaluable."
One of the main things that the programme provides is the opportunity to take time away from the day to day of running a business. "It's time you don't have when you're getting on with business. You're on the ground making sure things get done. This course boxes off some time to work on your business and your own personal development too."
Personalised and practical
Caroline was also impressed by the delivery of the teaching, which she describes as "world class." With "laser focussed modules that lead you through the journey". The teaching team use the analogy of a buffet – students take what they need and leave what they don't, meaning the course becomes very personalised.
"It's not just sitting in lectures, it's very active and tailored to your business," Caroline says, "There are always 2-3 key actions from the sessions you can implement straight away. One example of these practical tools in action is the recent mission and vision work delivered by Professor Sarah Underwood. "We had a recent process meeting with the team and I had just done the mission and values work on the course. I ended up talking about vision, mission and values in the meeting. It was an important reminder and refresh and illustrates how important these things are."
This tangible focus on outcomes is appealing to leaders of small businesses. Attendees develop practical growth plans, learn how to innovate, market their business and build resilience for future challenges.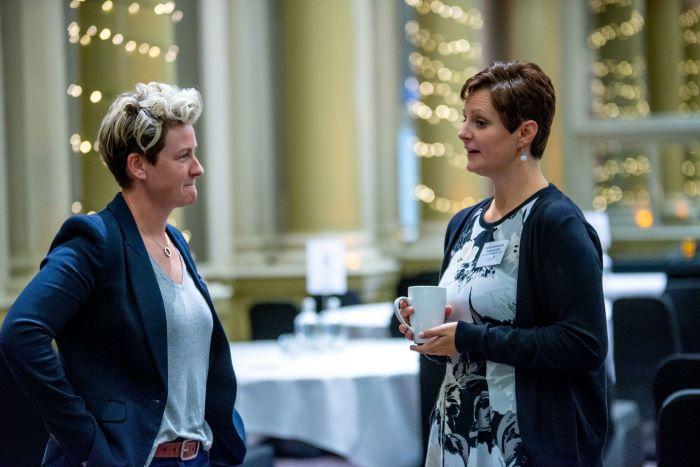 Confidence building
Employee engagement is also a key benefit. Although Caroline jokes that her employees may not agree, because she keeps giving them things to do, but she adds, "I'm more focussed, making improvements, my energy levels are up and I'm better to be around. And I get to pass this knowledge that I'm acquiring on to my team."
The course also has other, not so obvious benefits. "This course has helped me rediscover my mojo. It has helped me rediscover my why, refocus my energy, and remember what's important. It has been motivational in the most powerful of ways." Covid has of course been particularly difficult, but Caroline takes a pragmatic approach. "It's been difficult for everyone, but it's just another thing to deal with and that's exactly what we're doing."
So, would she recommend the course to other small business leaders? "Absolutely. This course is without a doubt, helping us be a better business," she says.
Find out more about the Help to Grow programme.