Supporting people with incontinence as an interdisciplinary research challenge
Centre for Technology Innovation and Engagement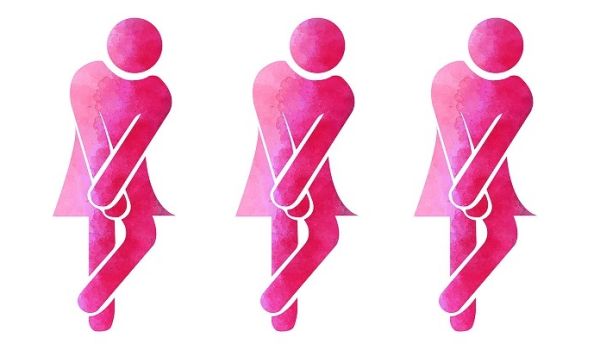 Why we need to talk about incontinence – even at a Business School
It has been estimated that one in two women experience urinary incontinence (UI) at some point in their lives. Due to the stigma associated with incontinence, research into the condition has focused on the clinicians' perspective of medical interventions rather than women's lived experience of UI.
This kind of scientific progress has often not translated into new solutions despite the severe impact UI can have on women's quality of life, including their mental health. While recent initiatives (eg the Engineering and Physical Sciences Research Council (EPSRC) funded IMPRESS Network) have identified opportunities for interdisciplinary research into new treatments and products, such research requires a more holistic understanding of the experiences of those affected.
What challenges do women with UI face in day to day life and how can better facilities, products or treatments increase their well-being? Persistent taboos associated with incontinence and the stigma of being affected make it difficult to discuss and develop new solutions, and they also limit the uptake of existing ones. For example, some incontinence products are deeply associated with negative perceptions of old age and hence avoided by women who cannot reconcile the use of such products with their identity as active, young or middle-aged women.
As a team of women academics at the University of Leeds, we are tackling this innovation challenge through an interdisciplinary project. Drawing on expertise in innovation (Dr Lena Jaspersen), sanitation and health (Dr Dani Barrington) and linguistics (Dr Bethan Davies), we aim to come to a better understanding of how experiences of incontinence can be communicated in ways that are both meaningful and empowering to those affected, and how such communication may inform user-led and collaborative approaches to innovation and the development of new facilities, products and treatments. As such, the project is a great example of interdisciplinary and challenge-led research at the University of Leeds, and its objectives are closely aligned with the University's Global Health Challenge.
The project also builds on previous research conducted in the Faculty of Engineering, where a partnership between the National Institute of Health Research (NIHR) and the Engineering and Physical Sciences Research Council (EPSRC) initiated research collaborations into incontinence technologies.
New links are also being forged to ongoing research at the School of Healthcare, where an evidence-based self-management package for older women suffering from urinary incontinence has been developed. In addition, Dr Barrington is working with colleagues in international development to better understand how to support those with incontinence in low-middle income countries and emergency situations.
Breaking the silence
Funded by the University of Leeds Research and Development Fund, we have conducted three agenda-setting stakeholder workshops; one with women who experience UI and two with stakeholders working in this field, including nurses, midwives, physiotherapists, activists, yoga instructors and researchers. Findings from these workshops testify to persistent barriers preventing a more open discourse on incontinence – as did the many challenges the researchers faced when recruiting participants for the three workshops.
A report summarising the insights gained from the workshops identifies key challenges and opportunities for impact. It shows how many women struggle to articulate their experience and access the support they need.
Building on these findings, and the work of Q-STEPS summer intern Isobel Sale, who is herself affected by the condition, the research team is now conducting an in-depth analysis of how women discuss experiences of urinary incontinence on online forums such as Mumsnet, applying analytic methods commonly used in the social sciences and in linguistics (paper under preparation). The research is envisaged to contribute to a better understanding of how the silence surrounding incontinence can be broken in ways that encourage continuous engagement and open up opportunities for developing better solutions and informing policy.
Reaching out
In a new video, the three of us involved in this research discuss our experience of developing such an interdisciplinary project, and outline where it is heading. The video, along with online materials such as editorials, blog posts and the workshop report, all aim at opening up a wider discourse around women's experiences of UI. We are reaching out to colleagues and stakeholders in an attempt to build momentum and enable more collaborative research into new solutions to UI in women.
While the development of the right language and engagement strategy is a precondition for collaborative innovation in this field, this is just a first step. Many workshop participants reported a lack of trusted relationships among stakeholders. Some deemed it unfair that providers of incontinence products profit from their misery. Similarly, they also reported difficult relationships with healthcare practitioners.
The relational configuration, lack of connectivity and poor quality of relationships characterising this innovation system need to be better understood in order to develop an agenda for collaborative research and innovation that could inform better products and treatments.
Challenge-led research
Challenge-led research is, by definition, interdisciplinary and, as such, demands collaboration, a holistic approach and often both fundamental and applied research. Challenge-led research has great potential for impact but it often doesn't sit square with disciplinary agendas and publication strategies. The development of research agendas across disciplinary boundaries can be difficult and time-consuming – and sometimes disciplines that initially appear to be unrelated to the challenge at hand (such as management and linguistics when it comes to incontinence!) can open up the new perspectives and insights needed to develop truly innovative insight.
As a team of women academics based in three different faculties, we have been surprised and encouraged by the positive feedback and support we have received for this unorthodox project. We hope that after reading this blog post, and perhaps watching the video, you too will agree that we need to talk about incontinence to enable better research and innovation and thus a better experience for women.
If you would like to join the conversation or have any questions or suggestions relating to this research, please get in touch Research.lubs@leeds.ac.uk.
<iframe width="560" height="315" src="https://www.youtube.com/embed/TPso2vExlNE" frameborder="0" allow="accelerometer; autoplay; encrypted-media; gyroscope; picture-in-picture" allowfullscreen></iframe>
The views expressed in this article are those of the author and may not reflect the views of Leeds University Business School or the University of Leeds.