Responsible innovation in medical technology
Centre for Technology Innovation and Engagement
Management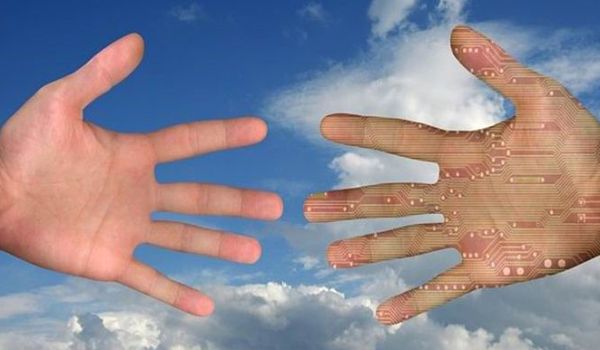 Medical devices are indispensable for health care delivery. From leading health informatics and new imaging technologies to surgical robots, the University of Leeds is at the forefront of tackling 21st Century healthcare needs.
Innovation processes around medical devices are complex, with the interests of the technology user (patients and professionals), changing regulation, healthcare policy and funding cuts all requiring consideration. Members of C-TIE are developing a series of research projects on how responsible innovation in medical technology can be managed at the interface between natural science research, clinical practice and business.
Research into the management of medical technology innovation requires inter-disciplinary collaboration as well as active engagement with a wide range of external partners. Local engagement at Leeds events include the Corporate Wisdom Lecture Series and the upcoming Health Technology Co-operative (HTC) National Meeting 2017. International forums and events are also crucial, hence why earlier this year, a delegation from the University of Leeds participated in the 3rd Global Forum on Medical Devices in Geneva, organised by the World Health Organisation (WHO).
Dr Lena Jaspersen (née Kruckenberg) from the Leeds University Business School presented a film showcasing a laboratory system called the National Pathology Exchange, or NPEx. NPEx facilitates the processing of pathology samples across networks of laboratories. The film highlights the potential of this technology in moving towards a global integration of digital medical devices. The project was led by Dr Owen Johnson (School of Computing) and Dr Mike Messenger (NIHR Diagnostic Evidence Co-operative Leeds). NPEx is run by X-Lab Ltd, which was formed in 2006 by staff and students from the University of Leeds. Since then, NPEx has built a national reputation for delivering ground-breaking software applications within the UK National Health Service (NHS).
Lena Jaspersen's colleague Professor Pietro Valdastri, Chair in Robotics & Autonomous Systems (School of Electronic and Electrical Engineering), presented an ultra-low-cost platform for gastric cancer screening. Together with Dr Will Bolton from the Global Health Research Group in Surgical Technologies, Lena and Pietro ran a stall showcasing major initiatives and research at the University of Leeds.
At the WHO Forum, experts from 71 countries discussed trends in medical technology innovation and healthcare delivery, focussing in particular on how to achieve universal access to priority medical devices. The forum also provided opportunities to share best practices in the development, regulation and management of medical devices. The next forum will be hosted in
New Delhi in 2020
.
---
An interview with Dr Lena Jaspersen
What is the main focus of your research into medical technology innovation?
Since the beginning of 2017, my research group in C-TIE has been working on the development of research projects in the field of medical technology innovation and regulation. We want to understand innovation dynamics in the medical technology industry. This industry is witnessing a digital revolution but also growing tensions induced by changing business models and increased cost pressures.
Why are you conducting such work at the Leeds University Business School?
Scientific progress and technology convergence open up new opportunities for the development of medical devices, but dynamic healthcare systems make innovation in medical technology particularly difficult. Successful medical technology innovation requires technology providers to become responsive to the needs of healthcare practitioners and their patients, as well as the strategic priorities of regulators, public health executives and policy makers.
By researching how responsible innovation in medical technology can be managed – both within firms as well as in partnerships and alliances – we hope to make useful contributions to better understand the management of innovation processes in complex innovation ecosystems.
Part of this research will examine the challenges technology providers face in their work with regulators and their strategic responses to these pressures. Another project is looking into the potential role of non-governmental organisations (NGOs) and social enterprises in developing devices for low resource settings in India. A third project traces innovation patterns by analysing databases of combinatorial and novel medical devices.
Are you still looking for partners?
Yes, we are keen to engage with a wider range of academics, policy makers and with industry. We are in the process of developing some strategic partnerships as a research group but also seek to facilitate knowledge partnerships across the University of Leeds, for example, by introducing industry contacts to colleagues working in the development and testing of medical devices.
The views expressed in this article are those of the author and may not reflect the views of Leeds University Business School or the University of Leeds.