Research project
Collaborative innovation for addressing incontinence: Understanding women's experiences of urinary incontinence
Start date: 1 June 2017
End date: 1 January 2022
Principal investigator: Dr Lena Jaspersen (Leeds University Business School), Dr Dani Barrington (Civil Engineering)
Co-investigators: Dr Bethan Davies (School of Languages, Cultures and Societies), Dr Lata Narayanaswamy (POLIS), Isobel Sale (undergraduate and Q-Step intern)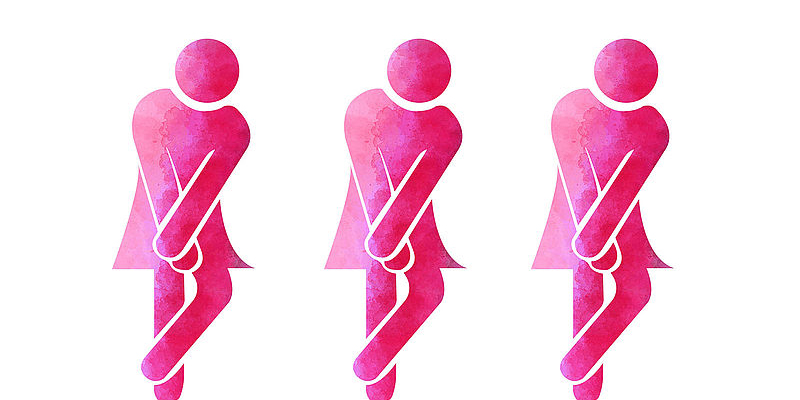 Description
Incontinence is extremely common. Due to strong causative links with childbirth, women are particularly affected. It is estimated that approximately 50% of all women experience urinary incontinence at some point in their lives.
Due to the stigma associated with incontinence, the condition has received relatively little attention historically in the research. Recent initiatives have identified opportunities for interdisciplinary research into new treatments and products.
However, such research requires a more holistic understanding of the experiences of those who are affected by the condition. Taboo and stigma make it very difficult to gain such insight and implement approaches for collaborative and user-led innovation, thereby impeding the development of innovative and appropriate solutions.
Project overview
This project brings together an interdisciplinary team of researchers who investigate how to enable open and user-led research and innovation into new solutions for urinary incontinence in women. To this end, the research team has conducted workshops with stakeholders in late 2018 (Summary Report). Currently, the research team is conducting an in-depth analysis of how women discuss experiences of urinary incontinence on the online forum Mumsnet (paper under preparation).
Some project activities have been supported by the University of Leeds Research Development Fund (stakeholder workshops) and the Q-Step programme (summer intern).
<iframe width="560" height="315" src="https://www.youtube.com/embed/TPso2vExlNE" frameborder="0" allow="accelerometer; autoplay; encrypted-media; gyroscope; picture-in-picture" allowfullscreen></iframe>
Key findings
Findings from the stakeholder workshops, as well as the difficulties experienced by the research team to recruit participants, testify to persistent barriers preventing us from having a more open discourse on incontinence.
More research is needed into how experiences of incontinence can be communicated in ways that are both meaningful and empowering.
It appears that women can overcome the stigma of incontinence by sharing experiences and "troubles telling", and that when they discuss their experiences they seek compassion and companionship as much as competent advice. An analysis of existing exchanges on incontinence on public forums opens up new insights into how the silence surrounding incontinence can be broken in ways that encourage continuous engagement and thus open up opportunities for both developing better policy and informing research and development.
While the development of the right language and engagement strategy is a precondition for collaborative innovation in this field, it also needs to be acknowledged that many workshop participants reported a lack of trusted relationships among stakeholders. Some deemed it unfair that providers of incontinence products profit from their misery. Similarly, they also reported difficult relationships with healthcare practitioners.
The relational configuration, lack of connectivity and poor quality of relationships characterising this innovation system need to be better understood in order to develop an agenda for collaborative research and innovation that could inform better products and treatments.
Publications and outputs
Project Reports
Breaking the silence on women's experiences of urinary incontinence: first project report
Editorials
Why we need to talk about incontinence – The Conversation
Blog Posts
Breaking the silence on women's experiences of incontinence – Water, Sanitation and Health (WASH) Blog
Conquering the world of incontinence – Oui, oui! – WASH Blog
My PhD Journey Part 1: Why a Phd … at Leeds … researching incontinence? – WASH Blog
Supporting people with incontinence as an interdisciplinary research challenge – Leeds University Business School Research and Innovation Blog
You can also follow our project on ResearchGate.