Urinary incontinence: breaking the silence
Centre for Technology Innovation and Engagement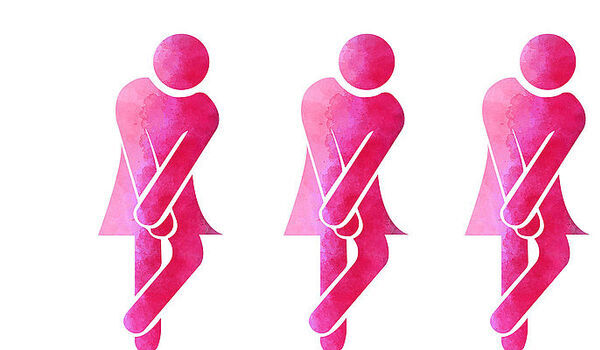 Urinary incontinence disproportionally affects women. It is estimated that about one in three women experience involuntary loss of urine. To date little is known about the experiences, needs and coping strategies of those affected.
As the experience of lacking voluntary control over urination can evoke feelings of embarrassment and shame, many women affected by incontinence do not seek medical assistance, and if they do, diagnosis can be difficult. Healthcare technologies that can improve quality of life often are out of reach due to resource constraints, gendered sociocultural norms and a lack of institutional infrastructure.
We are a team of three early-career researchers who are in the process of developing an inter-disciplinary research agenda aiming at collaborative innovation for addressing urinary incontinence in women. For this, it is important for us to better understand the experiences of the women affected as well as the broader innovation ecosystem of researchers, healthcare providers, family members and carers, charities, and firms developing incontinence products.
This is why we are holding three workshops in October – two for stakeholders who work on related issues and one for women who experience urinary incontinence. The workshops will be held at the University of Leeds and will provide opportunities for sharing experiences, needs, and novel approaches for dealing with the involuntary loss of urine.
The workshops are being held on:
Monday 8 October, 12-2pm and 6-8pm - With stakeholders who work on issues related to urinary incontinence in women (eg healthcare providers and clinicians, carers, industry, NGOs and charities)
Tuesday 9 October, 2-4pm - with women who experience urinary incontinence.
We thank IMPRESS and the University of Leeds (Research Development Fund Scheme) for their support.
Update: Following the workshop, Isobel Sale, Undergraduate Student, Bachelor of Arts (French and Linguistics), wrote an article for the Water, Sanitation and Health (WASH) Blog. In the article, she gives an overview of her Q-Step Internship Scheme, where she supported the above interdisciplinary team by undertaking a research project on urinary incontinence. You can read about the project and Isobel's experience on the WASH blog.
The views expressed in this article are those of the author and may not reflect the views of Leeds University Business School or the University of Leeds.