International Business in Partnership Awards success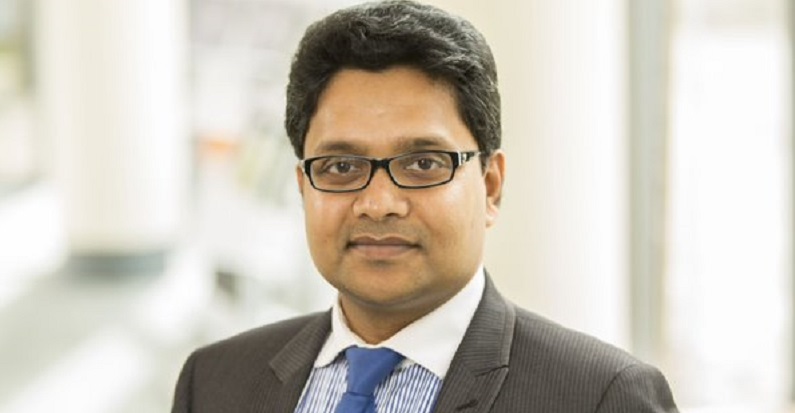 The International Business Division shined at the recent University Partnership Awards, with three academics honoured at the School level and two further commended at the Leeds Partnership Awards.
The Partnership Awards recognise those who have demonstrated exceptional qualities over the past year and have gone above and beyond to improve the student experience and make the University of Leeds the best it can be.
Dr Mohammad Faisal Ahammad won the Inspirational Teaching award at the Business School Partnership Awards and was further commended at the University level, winning the overall Leeds Partnership Award in the staff category.
The Leeds Partnership Award is decided a shortlisting panel and given to those have been deemed to have had an exceptional impact on University life. Dr Ahammad's success was announced on the Leeds University Union Twitter by Vice-Chancellor Simone Buitendijk.
Dr Ahammad has recieved positive feedback for his highly interactive and engaging seminars based on an online strategy simulation game, and use of contemporary case studies in his teaching. The Associate Professor of International Business was also recognised as a runner-up for the Business School's Supervisor Award and Feedback Award, celebrating those who go above and beyond to support students' in their learning development and work improvement.
Dr Ahammad commented on his Award success:
I am pleasantly surprised to receive the Overall Partnership Award 2021. It's really nice to be appreciated by students. It's a wonderful feeling.
Andy Smith, Lecturer (Teaching and Scholarship) in Professional Development won the overall Business School Partnership Award and the Positive Impact Award, demonstrating a real commitment to improving the experiences of others in his work and exceptional contributions to School life over the past year.
Andy also received a special commendation at the Leeds Partnership Awards in the Personal Tutor Category. This award acknowledged Andy's dedication to helping students, promoting engagement with academic and co-curricular activities, and facilitating personal development. Andy commented on his success in both Awards:
It feels extra special this year, given the environment that we're all working in, that I've managed to make such a difference to our students' time in Leeds. I'm made up.
Dr Emma Liu, also Lecturer in the International Business Division was joint runner-up in the Supervisor category with Faisal, and has been nominated several times for Partnership Awards in previous years. The Supervisor category recognises those who have guided and inspired others to push the boundaries of their research for a dissertation, final year project or thesis.
In this year's Business School Partnership awards there were 13 categories, and on the 11 staff related categories members of the International Busines Division were recognised in six, winning four in total. Head of the International Business Division, Professor Chris Pitelis, commented on the Division's success:
This is an extraordinary outcome for our division and the School! We are thrilled! I thank my colleagues for their continuing contribution and well-deserved success.
Find out more about the International Business Division.
Read the full list of Business School Partnership Award winners and runners-up.