Summer School in Berlin: postponement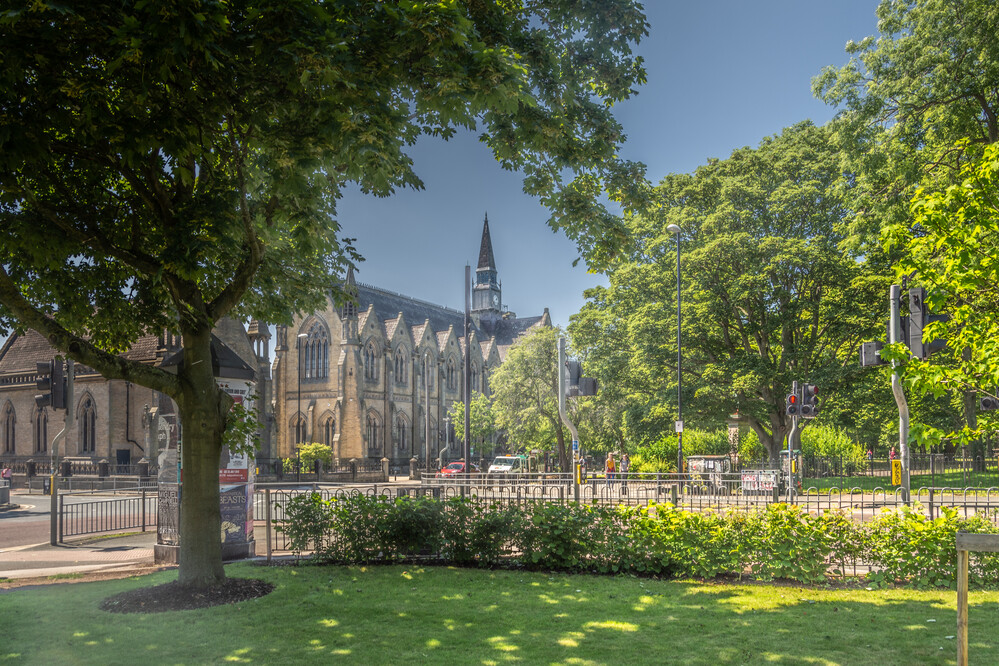 Digital Transformation: Technical progress and its impact on workers
The Centre for Employment Relations Innovation and Change (CERIC) alongside the WZB Berlin Social Science Center and the Digital Futures at Work Research Centre (DiGIT) invite you to submit abstracts for the Summer School, which has been postponed from 18-19 May to 1-2 June 2023 at the WZB in Berlin, Germany.
The organising team: Professor Martin Krzywdzinski, Jonas Ferdinand, Daniel Schneiß (WZB), Professor Vera Trappmann, Professor Mark Stuart, Denis Neumann, and Carlos Montano Garcia (Leeds University Business School).
The simultaneity of rapid technological change and multiple crises pose an enormous challenge to the working classes worldwide. It has significant effects on the world of work, employment relations, and the global economy. Research on industrial relations is of
utmost importance in evaluating this change. For this purpose, the WZB and the Leeds University Business School (LUBS) invite PhD students to participate in the Digital Transformation Summer School – an exciting joint initiative that offers the opportunity to
exchange ideas about the dynamics of employment relations in different contexts.
For a fruitful discussion, participants will be able to present ongoing research and their empirical findings. In addition, we aim to discuss current research approaches and paradigms to cover the following learning goals:
To deepen the understanding of the interplay between an affordable life, digitalisation and democracy at work.
To address the similarities and differences between workers' agency and capital's strategies in various contexts.
To create a network of researchers committed to advancing knowledge about working relations and the digital economy.

The summer school is organized around three themes. Participants submitting an abstract should indicate which session their paper does fit into:
In search of new methods? Digital sociology and labour
What (digital) methodological approaches are practical in studying digitalisation processes in labour relations?
In what way and with which tools do we need to address digital technology in researching developments in employment and labour?
How does the researcher's position change, and what ethical issues might arise from researching work in a digital age?
The boundaries of the concept of the employment relationship in (dispersed) digitalised workplaces
How is the digital transformation of society affecting work and employment relations? For example, looking at platforms with a focus on labour-capital relationships instead of conceptualising them as intermediaries.
Looking at differences between legal definitions and actual power relationships between capital and labour: What role does digital technology play in softening the standard employment relationship?
What is distinctive about the platform economy?
Worker agency and organisational (mis-)behaviour: How to conceptualise workers' agency in digitalised workplaces?
How should workers' agency be conceptualised from a researcher's perspective? From individual misbehaviour to collective action: Where does workers' "obedience" end, and agency begin?
How to guard against a tendency towards technological determinism in understanding workplace dynamics?
Outlook: From platform companies to platform cooperatives – discussing alternative models of work organisation?
We will have three keynote speakers making the introduction to each of the sessions. Confirmed speakers for this year's edition include Dr Jamie Woodcock (University of Essex), Dr Xanthe Whittaker (Leeds University Business School) and Dr Simon Joyce (Leeds University Business School).
The number of participants is limited. Participants are required to be PhD students from DiGIT, LUBS, WZB or the Weizenbaum Institute. Travel costs to Berlin are partly funded.
For any questions please contact digital.school@wzb.eu.