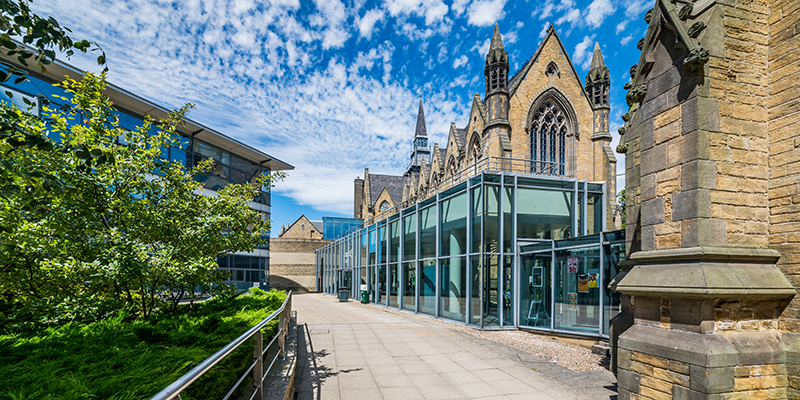 Meet us to learn more about studying your Masters degree at Leeds.
Postgraduate Virtual Open Days
From 30 November – 5 December, the University of Leeds will be hosting a series of exciting live events. If you're interested in studying a Masters at Leeds University Business School, the Postgraduate Virtual Open Days will be a great opportunity to find out how you can become a specalist in your subject and build your career.
Online Events
We regularly hold online events where you can learn more about the Business School and connect with our team. Sign up to our newsltter to be notified of our upcoming events.
Link to Leeds live chat events
If you've already applied to Leeds, or are thinking of applying, you can connect with our Link to Leeds Ambassadors to hear about the experiences of some of our current students.
You can join a live chat event, or contact an ambassador, to ask your questions about studying at Leeds. You may be able to chat with students from the Business School, or if you are an international student you may like to chat with a student who is from the same country.
International events
Due to the current situation with the coronavirus (COVID-19), we will only be attending overseas fairs and events virtually for Autumn 2020. Events for 2021 will be confirmed in due course.
The University's International Office will also attend a number of virtual events. You can find details on the University of Leeds International Office website.
Coronavirus (Covid-19)
The health and wellbeing of our staff, students and visitors are our priority. We know that many people are understandably anxious about the current coronavirus outbreak, and we are taking further measures to address your concerns, to protect your health and wellbeing, and to ensure that learning can continue. Please visit our coronavirus website for the latest updates and information.
If you're an applicant or offer holder please visit our coronavirus information FAQs tailored to you.