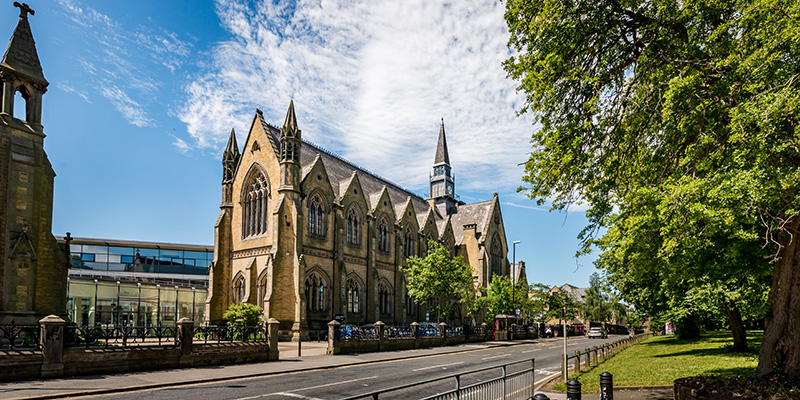 When applying to university you are likely to have many questions. Below you'll find answers to the most frequently asked questions about the Leeds MBA.
How do I apply for The Leeds MBA?
Due to high-demand for places, we operate a staged admissions process for The Leeds MBA. This means that there are staggered application deadlines throughout the year. You can find out more and view deadlines on our How to apply page.
Will I be interviewed for the programme?
Yes, if your application is successful in progressing to interview then we will notify you by the 'Progress Decision' date for the stage you have applied in. Attending your interview is a mandatory part of the MBA application process. Interviews either take place by telephone, video call, or in person at the Business School or overseas.
You don't offer any options on the programme, why?
At Leeds we focus on the fundamentals. We have developed this approach as a result of speaking with practicing leaders, working with companies, and drawing on our own teaching experience. We believe that a detailed and critical understanding of the core fundamentals of business is more valuable to your career than a superficial understanding of a variety of more specialised functions. Hence we allocate more hours to covering fundamentals like strategy, finance and marketing and working on your leadership skills.
Do I have to pay any fees before the programme begins?
It is not a requirement of the University that payment is made in advance. You can choose to pay part or all of the fees before arriving in Leeds if you wish. Payment details will be sent with your offer letter.
If you need a Tier 4 visa to study in the UK the University requires you to pay a tuition fee deposit before being issued with a Confirmation of Acceptance for Studies (CAS). The tuition fee deposit will be deducted from your programme tuition fee and shown on your CAS. Read more about fee status, deposits and when to pay.
Do you require an application fee?
No, there is no application fee for the Leeds MBA.
Can I apply for the programme before I have my English language test result?
Yes. We welcome applications prior to taking one of these tests. If you meet all other requirements you will be given a conditional offer. However you must meet the English language requirements before we can admit you onto the programme.
If I only achieve 6 overall in the IELTS test, will I be able to take a language course instead of retaking the IELTS in order to reach 6.5?
If English is not your first language, you may be able to take a pre-sessional course before you begin your studies.
This can help if you don't meet the English language requirements for your course, or if you want to improve your understanding of academic language and practices in your area of study.
Our six and ten week pre-sessional courses are designed with a progression route to a degree programme in management. If you need to study for longer to meet the requirements of your degree programme, the University of Leeds also offers further pre-sessional courses for longer periods, with starting points throughout the year.
I have studied in English for many years. Do I still need to take IELTS/ English language test?
You may still need to take a language test. This depends on a range of factors, including how long you have studied in English, at what level and how recently. We need to consider your CV, application and accompanying documents and details before deciding whether you would need to take an IELTS test.
Are there any exceptions to the required minimum work experience?
No. The Leeds MBA is a post-experience programme and applicants must possess a minimum of 3 years' relevant management experience for the full-time Leeds MBA before they can apply.
When can I start the MBA programme?
We typically only have one intake on the full-time Leeds MBA per year. Typically this is in September.
Once I have submitted an application how soon will I hear my decision?
Once you have submitted your application, you can expect to hear if your application has progressed to the next step (invitation to interview), on or before the 'Progress Decision' deadline for the application stage that you applied in. On completion of your interview, you will receive a decision letter confirming the outcome of your application. You can find more information and deadlines on our How to apply page.
Can I apply online?
Yes, applications to the Leeds MBA should be made online through the University's applicant portal.