Dr Helen Hughes writes for theHRDIRECTOR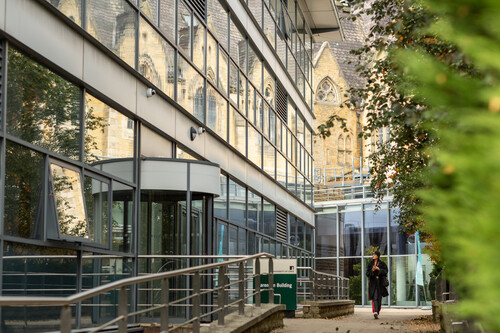 Dr Helen Hughes has had an article published in the March 2023 Issue of theHRDIRECTOR, titled 'Remote working – the inside story'.
Dr Hughes shares how hybrid and remote working has changed how we network and communicate on a business level, giving five lessons created as a result of a Business School study into how workplaces are adapting as a result of the pandemic.
Responding to this seismic change, Leeds University Business School has collaborated with a wide range of organisations and stakeholders, to examine how work and workplaces need to adapt networking to capitalise on this new era of work.
The team gathered rich, in-depth network data to identify the factors that shape collaboration so that it could produce an evidence base to support business decision-making.
This study is part of the Adapting Offices for the Future of Work project.
The research project - Adapting offices to support COVID-19 secure workplaces and emerging work patterns (ES/W001764/1) - was funded by the Economic and Social Research Council (ESRC), as part of the UK Research and Innovation's (UKRI) rapid response to COVID-19.