Case study: Using data to transform a furniture and fixture supplier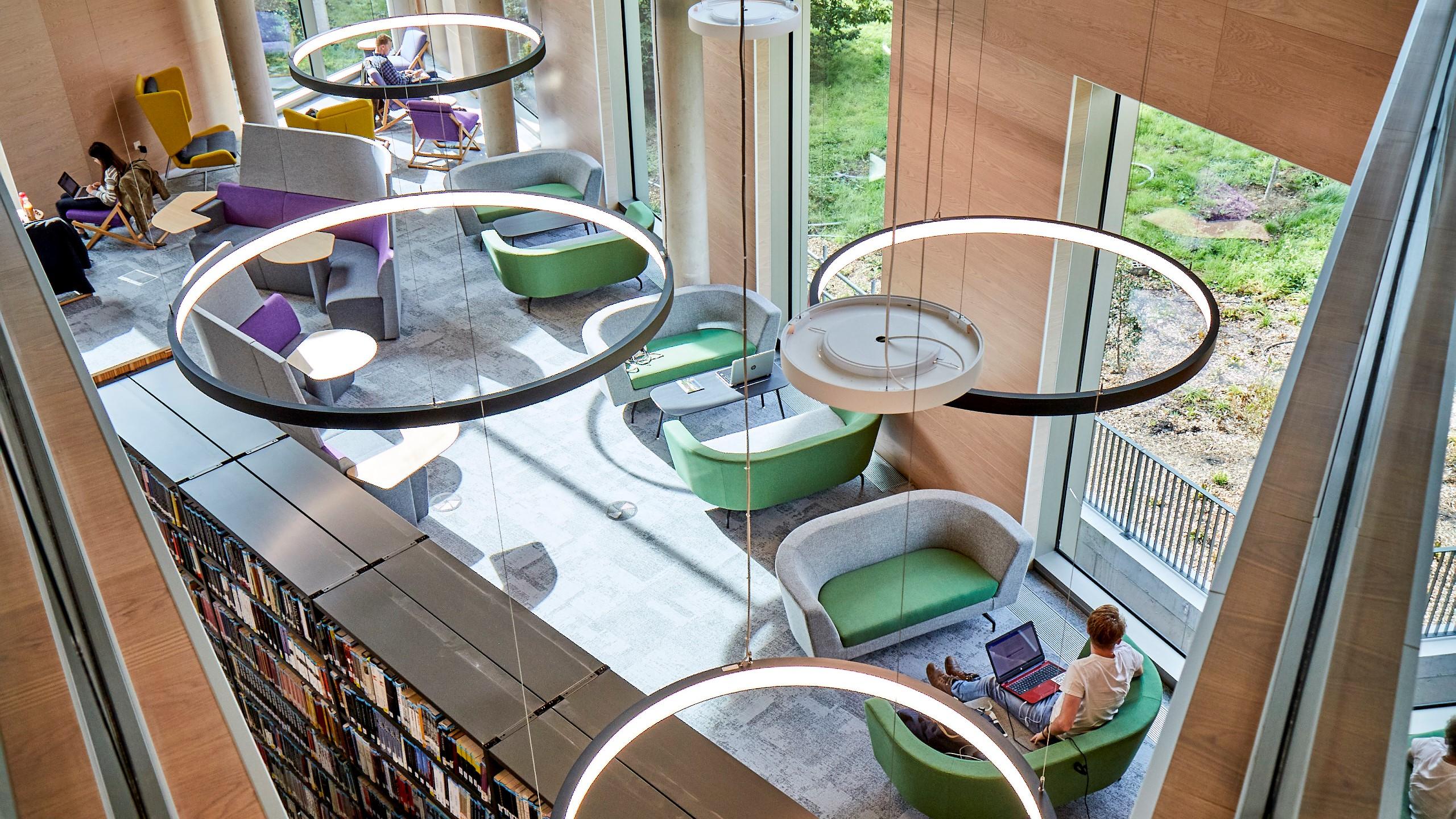 Our expertise helped a furniture, fixtures and equipment supplier capture the value of their data to drive their business forward.
SouthernsBroadstock is a furniture, fixtures and equipment (FF&E) manufacturer and supplier, working in the education, corporate, health and public sectors. Since 2015, the company has grown substantially through the acquisition of other businesses. However, as each had its own information management systems, the challenge was to find a way to integrate them.
The company also had ambitious plans to expand its offer from one-off FF&E supply to single source and ongoing asset management contracts, which for large buildings can cover many thousands of items. This scale makes accurate assessments of asset cost for repair or replacement both complex and vital, but the company's existing systems lacked this capability.
To find a solution to these challenges, the company was matched through a Knowledge Transfer Partnership (KTP) with Professor Chee Wong, a specialist in supply chain and business integration from Leeds University Business School.
The project is a brilliant example of how companies can save money and time and open up new opportunities through better integration and intelligent use of their supply chain data.
The process
A KTP is a collaborative project between the University, a business and a suitably qualified graduate or post-graduate – referred to as the 'KTP Associate'. The KTP Associate is fully employed by the University but is wholly or partly based at the company to ensure new knowledge and innovation is fully embedded into the company.
For this project the KTP associate was Michael Park, who had recently graduated with a Masters degree in Strategic Management from Leeds University Business School. Michael was recruited by the partnership on a 30-month project to develop supply chain management expertise using systems and tools to enhance the efficiency of the existing business and to create additional new business opportunities through the provision of managed services. As an small-to-medium sized enterprise at the start of the partnership, SouthernsBroadstock benefited from 67% of project costs being paid by the government through its innovation agency, Innovate UK.
The real benefit of the KTP is that I'm embedded in the business – if you're an academic or a consultant you visit for maybe a month, but when you're sitting in the organisation on a day-to-day basis you see the tiny details that could prevent processes or systems from changing and this enables you to better pitch the changes you need to make. You're changing things from the inside.
The approach
The KTP Associate, Michael Park, working with Professor Wong, developed a web-based application to draw data from the company's existing systems, acting as an interface between them. This enabled all areas of SouthernsBroadstock to work seamlessly together without the need to duplicate data. This increased efficiency and consistency and reduced errors. The interface avoided the need for a complex new business management system, saving the company significant time and expense.
Michael Park and Professor Wong also created a bespoke product lifecycle model that integrated data from the SouthernsBroadstock supply chain with the company's product expertise. This gave the company the ability, for the first time, to accurately forecast the cost of maintaining FF&E within a single building, or across an entire estate, over a set time period.
The KTP has been transformational, opening our eyes to the value of data and business intelligence and helping to drive our business forward.
The impact
The new systems were pivotal in enabling SouthernsBroadstock to gain Building Information Modelling (BIM) Level 2 accreditation, the first FF&E company to do so. BIM Level 2 requires an ability to use and share data across certain models and software, to increase efficiency and reduce costs.
The project enabled the company to integrate data from BIM directly into purchasing and costing activities. BIM Level 2 is now a prerequisite when tendering for public sector construction contracts and is set to become the standard for private sector projects across the construction sector.
The accreditation has also enabled the company to be involved in projects – particularly large public-sector construction – that would otherwise have been out of reach, giving them a competitive edge.
The product lifecycle model has enabled SouthernsBroadstock to tender for and win long-term serviced contracts for the first time, backed up by the certainty of accurate costing and forecasting.
Having been involved in several KTP projects as a Knowledge Base Supervisor it is rewarding to see we are able to help local organisations to become more competitive by collaborating with academics.
---
Benefits of a KTP to your business
KTPs give you access to new knowledge and bring additional capabilities into your business. You get access to the University's expertise to get to grips with a challenge or opportunity that could transform your business.