Case study: Driving leadership excellence in the NHS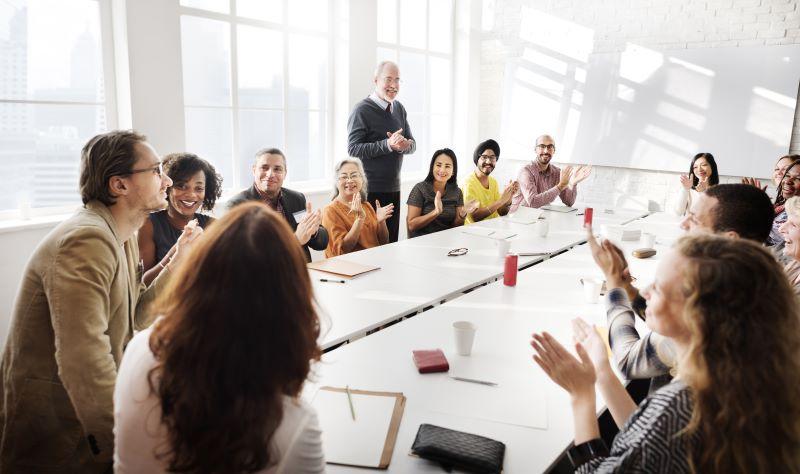 The Leeds Level 7 Senior Leadership Degree Apprenticeship equiped senior managers in the public and private sector with the key skills to lead the development of their organisation.
It encourages workplace leaders to further develop their analytical thinking, decision making, problem solving, business and communication skills. Find out more about our leadership programmes and courses.
Two senior managers working at NHS trusts in Yorkshire tell us about their experiences of the programme and the different ways it has benefitted their organisations.
Chris Hunt, Bradford District Care NHS Foundation Trust
Chris Hunt is Head of the Kaizen Promotion Office at Bradford District Care NHS Foundation Trust. Kaizen is the Japanese word for continuous improvement.
"I am a registered Pharmacy Technician by trade and I started as a Saturday assistant at my local pharmacy and have never looked back. I moved across to an NHS hospital setting where I have worked ever since. I've been working in this environment for the last 20 years, most recently in Quality Improvement and Management."
"My latest role is a Head of Service for Continuous Improvement (CI) at Bradford District Care Foundation Trust. I have responsibility for our CI strategy, what we call the 'Care Trust Way'. The programme has influence not only within the organisation but across the Bradford District. To be able to excel in my new role, I felt I needed to develop my skill set further to gain a better understanding of business and management strategy."
Chris feels that the content of the course aligned with the challenges he was facing in his new role. He has been able to translate what he has learned so far into business actions.
"My first module – Strategy for Business Leaders – fell perfectly for the development of our Trust-wide Continuous Improvement Strategy," he said.
"The learning gave me a much broader understanding of business strategy, and I particularly enjoyed understanding the differences between public and private sector organisations. Much of my learning directly influenced the strategy and allowed me to take it in a different direction."
"The Evidence for Healthcare Leaders module has really changed how I approach all of my work," he added. "It has really helped me to understand and evaluate the wider picture. I'm currently studying the module Action for Healthcare Leaders and I'm really enjoying getting stuck in."
I was a little apprehensive about returning to study at this level but I have seriously enjoyed every aspect of the course to date. The content, the online teaching, the support, the facilities and most importantly the learning; everything has been a pleasure. The degree apprenticeship provides a great challenge and learning experience, and I would thoroughly recommend it.
---
James Ingrey, Leeds Teaching Hospitals NHS Trust
James Ingrey is Business Support Manager at Leeds Teaching Hospitals NHS Trust (LTHT).
"After university, I first went into teaching before working for my local NHS Trust in Lincolnshire," he said. "I then relocated to Leeds, where I've been working in the NHS for the last five years."
"In my current role as part of the Emergency and Speciality Medicine Clinical Service Unit, I manage the Primary Care Access Line (PCAL) service, a comprehensive telephone based triage and advice service for clinicians requiring access to acute services within LTHT.
"I am responsible for ensuring there is enough resource on-hand to take calls and working with colleagues across the Trust, GPs and paramedics to ensure the service meets its aim of preventing unnecessary hospital attendances, by facilitating the healthcare provider to get the patient to the right place for their care sooner and to enable better patient outcomes and experience."
James was first introduced to the MSc Senior Leadership Degree Apprenticeship by his one of his managers.
"I saw immediately the programme was a great opportunity to develop myself personally and that several modules were perfectly pitched for professionals working in the healthcare sector," he added.
"Although the course provides a grounding in leadership and management, there are a number of optional modules specifically focused on healthcare. These have given me the opportunity to practise case learning and get a wider understanding of how senior leadership can address the major challenges facing the NHS and the sector.
"The course has given me a new appreciation of research and the importance of evidence-based decision making. I have been able to apply these learnings in my work. For example, I have made changes to ways I communicate change, ensuring that decisions are well-evidenced and communicated effectively to all stakeholders. This was particularly useful during a project I led to implement a new policy for call recording."
The programme is really user-friendly and well-led, which makes it so much easier for someone like me coming back into education.