Platinum Medal for Professor Peter J. Buckley OBE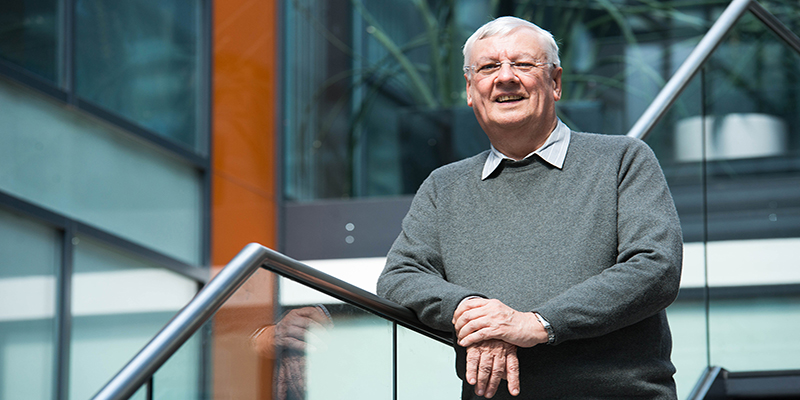 We are delighted to announce that Professor Peter J Buckley OBE will be awarded the Platinum Medal during the Journal of International Business Studies (JIBS) 50 Years Celebration 1970 – 2019 at the upcoming Academy of International Business (AIB) Annual Meeting in Copenhagen, in June.
Peter is the author with the most frequent substantive contributions in the Journal of International Business Studies (JIBS) since its launch. The official citation for Peter's award is 'The most frequent contributor to JIBS in the first 50 years'.
The journal is an official publication of the AIB and is ranked as a 4* 'World Elite' journal in the Chartered Association of Business Schools' Academic Journal Guide 2015 - the highest quality ranking possible.
The (AIB) Annual Meeting will also feature the 2019 Peter J. Buckley and Mark Casson AIB Dissertation Award which recognises the tradition of Past President, Richard Farmer who emphasised a holistic approach to understanding the environment of International Business. With new sponsorship starting in 2013 the award now also recognises the seminal contribution of Mark Casson and Peter J. Buckley for their 1976 pioneering development of internalisation theory as an explanation of the Multinational Enterprise (MNE). In subsequent work, Buckley and Casson have applied internalisation theory to explain other modes of international business such as international joint ventures, licensing, offshore assembly and the global factory. Thus since 2013, the AIB Dissertation Award recognizes the joint importance of the environment of international business and the nature of the MNE.
Professor Buckley commented:
The award of the 'JIBS 50' platinum medal is deeply gratifying on a personal level as it covers the whole span of my work and the evolution of thought throughout my career. I hope it will inspire others and boost the necessary resilience in international business researchers to advance the frontiers of knowledge in our increasingly important research domain.
Professor Buckley is founding director of the Centre for International Business at the University of Leeds (CIBUL) and the University's Business Confucius Institute, which promotes understanding of Chinese culture and language in business.
He was appointed an Officer of the Order of the British Empire (OBE) in the Queen's New Year Honours List 2012. He was elected a Fellow of the British Academy (FBA) in July 2014.