Peter Buckley awarded City of Rennes Medal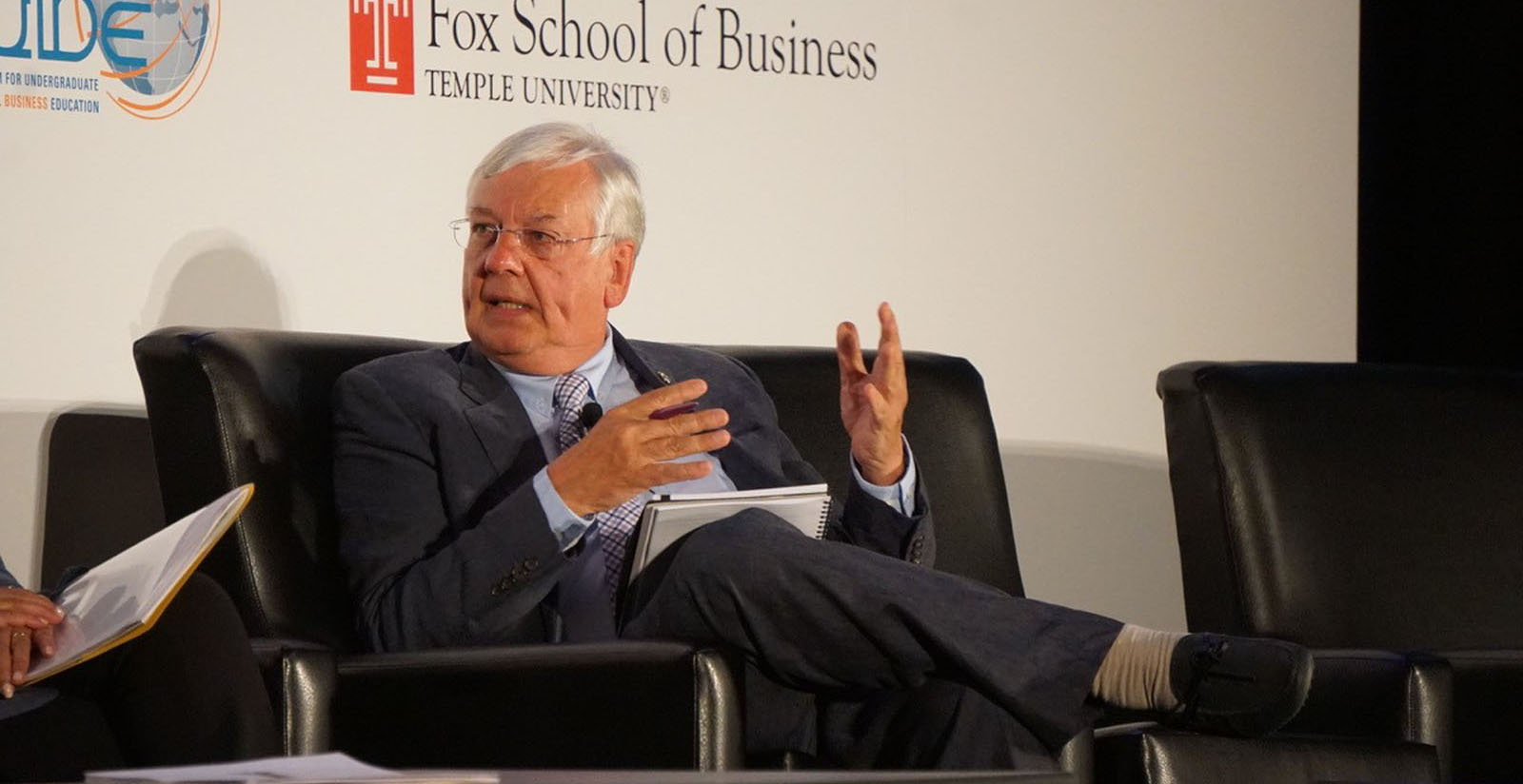 Professor Peter J. Buckley OBE has been awarded the City of Rennes Medal, highlighting the essential role that research plays in communities and organisations, both at a local and international level.
On 6 June the Mayor of Rennes, Nathalie Appéré, presented the city's medal to two members of International Scientific Committee (ISC) of Rennes School of Business. Alongside Professor Buckley was Lorraine Eden, Professor of Management at Texas A&M University.
Professor Buckley commented: "To receive such an award from the City is marvellous recognition.
Business Schools are an excellent conduit of knowledge between the "global" and the "local". They transmit and absorb knowledge and expertise (and personnel) between Brittany and its surrounding nation, continent and the world.
Professor Buckley is founding director of the Centre for International Business at the University of Leeds (CIBUL) and the University's Business Confucius Institute, which promotes understanding of Chinese culture and language in business.
He was appointed an Officer of the Order of the British Empire (OBE) in the Queen's New Year Honours List 2012. He was elected a Fellow of the British Academy (FBA) in July 2014.
Find out more about International Business at Leeds University Business School