British Academy research honour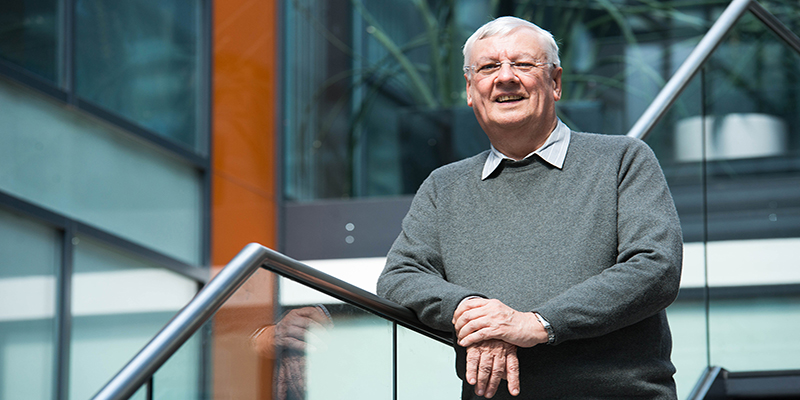 Professor Peter Buckley OBE is to undertake a prestigious research project for the British Academy.
Professor Buckley, Founding Director of the Centre for International Business at the University of Leeds (CIBUL), will explore whether corporations contribute to civil society through their own volition, and how this can be encouraged.
The project is one of thirteen commissioned by the British Academy through its Future of the Corporation Programme to investigate the future of business and its role in society. The three-year project aims to develop an evidence base to inform how we think about business in the 21st century and how we can build trust between business and society.
Professor Buckley's project is entitled: What role do businesses have in contributing to society?
Professor Buckley said: "I am honoured to be asked by the British Academy to lead this important research into the role of business in contributing to society. The research asks the questions: Do corporations have to be regulated into doing good? Can they contribute to society autonomously? If corporations are to contribute to society, what is the best mechanism for achieving this? Is it best done by giving incentives to managers or by the creation of a company culture incorporating societal objectives?"
The research projects were announced today by the British Academy. From improving trust to modernising corporate law, regulation and taxation, the projects span the humanities and social sciences and are led by collaborative teams of academics from the UK and around the world.
Addressing key issues facing the world of business in the 21st century, each team will produce a landscape review of the challenges in each area, case studies, and approaches to address them.
Research will be published in autumn 2018 and will inform the second phase of the Future of the Corporation Programme, which will start at the beginning of next year.
Professor Buckley is a world-leading authority on international business. In addition to his role with CIBUL, Professor Buckley is Cheung Kong Scholar Chair Professor in the University of International Business and Economics, Beijing (UIBE). He was appointed an Officer of the Order of the British Empire (OBE) in the Queen's New Year Honours List 2012.