What are the International Comparisons in Employer Engagement?
Centre for Employment Relations, Innovation and Change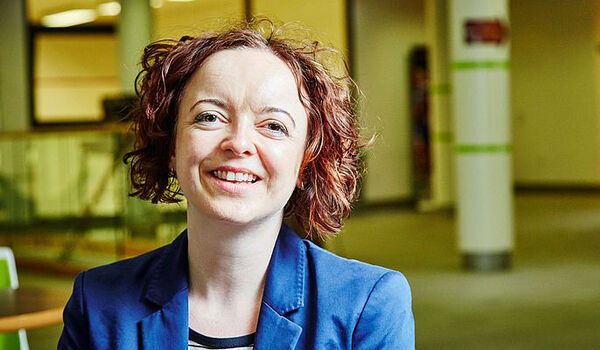 Dr Jo Ingold reflects on findings from research in the UK and Denmark, presented at the Employment Related Services Association (ERSA) Conference on 8 December 2016.
Employer participation and engagement
We surveyed over 1,500 employers in the UK and Denmark about their participation in employability programmes and identified two groups. The first we called 'instrumentally' engaged as they were involved on a one-off or ad hoc basis. The second group were 'relationally' engaged, as they had deeper, repeated and sustained engagement in various programmes and actively recruited from them. Danish employers were more relationally engaged than UK employers, with wage-subsidised schemes being most popular. Relationally engaged UK employers had participated in apprenticeships, pre-employment training and quasi-wage subsidy schemes. We explored this further in our interviews with over 100 employers and providers in both countries.
Information and trust
A stark difference between the UK and Denmark was that every Danish employer we interviewed had regularly participated in at least one programme, often more. UK employers' participation in employability programmes was low (consistent with other studies) but use of apprenticeships was widespread. Government has heavily promoted apprenticeships rather than other programmes but employers also simply liked what apprenticeships offered. Not one UK employer we spoke to mentioned LEPs as a source of information about initiatives. Instead, they obtained information from formal or informal local business networks, sector skills bodies, cold calls from providers or pure luck with web searching or stumbling across the right local organisations.
Employers were quite sceptical about employability programmes. This was more about a lack of trust in the 'system' and government policies (e.g. policy initiatives unsuited to employer needs and the role of conditionality), rather than applicants coming through such routes. By contrast, in Denmark employers had more trust in government structures, particularly at the local level (policies are devolved). For the UK, employers' weaker 'institutional' trust meant that forging 'inter-personal' trust between providers and employers had a more important role in employer engagement.
'Coopetition' – a way forward?
'Coopetition' is a slightly inelegant term that describes collaboration between business competitors. The reality is that often employers' recruitment and training requirements are greater than one organisation can provide. Providers who achieved 'relational' employer engagement offered a potentially attractive and broad menu of services and initiatives to employers, delivered through different parts of their organisation (often a result of mergers), or through local networks. Compared with our research with providers in the first years of the Work Programme, this research showed a change in providers' willingness to collaborate with other organisations. How can this be harnessed with a smaller number of providers delivering Work and Health and with a differentiated role for Jobcentre Plus?
In Denmark policy delivery is supported by the use of comprehensive data about labour shortages, skills mismatches and unfilled vacancies. In the UK we could make better use of the wealth of labour market intelligence and evidence about 'what works' from both DWP and the provider network. This will involve sharing data across organisations but will be of mutual benefit and, importantly, will be of benefit in helping people into work.
For employers, the UK's fragmented employment and skills 'landscape' means getting information and engaging in the plethora of different programmes is difficult. Employer engagement depends on personal relationships, which can't be legislated for – not an easy message for policymakers! But government (and devolved governments) can set in place foundations that make it easier for employers to engage by having simpler and clearer structures. Local flexibilities are also important for encouraging the formation of employer hubs and networks, as well as coordinated approaches between organisations to employers.
The views expressed in this article are those of the author and may not reflect the views of Leeds University Business School or the University of Leeds.