Honorary Degree for Peter Buckley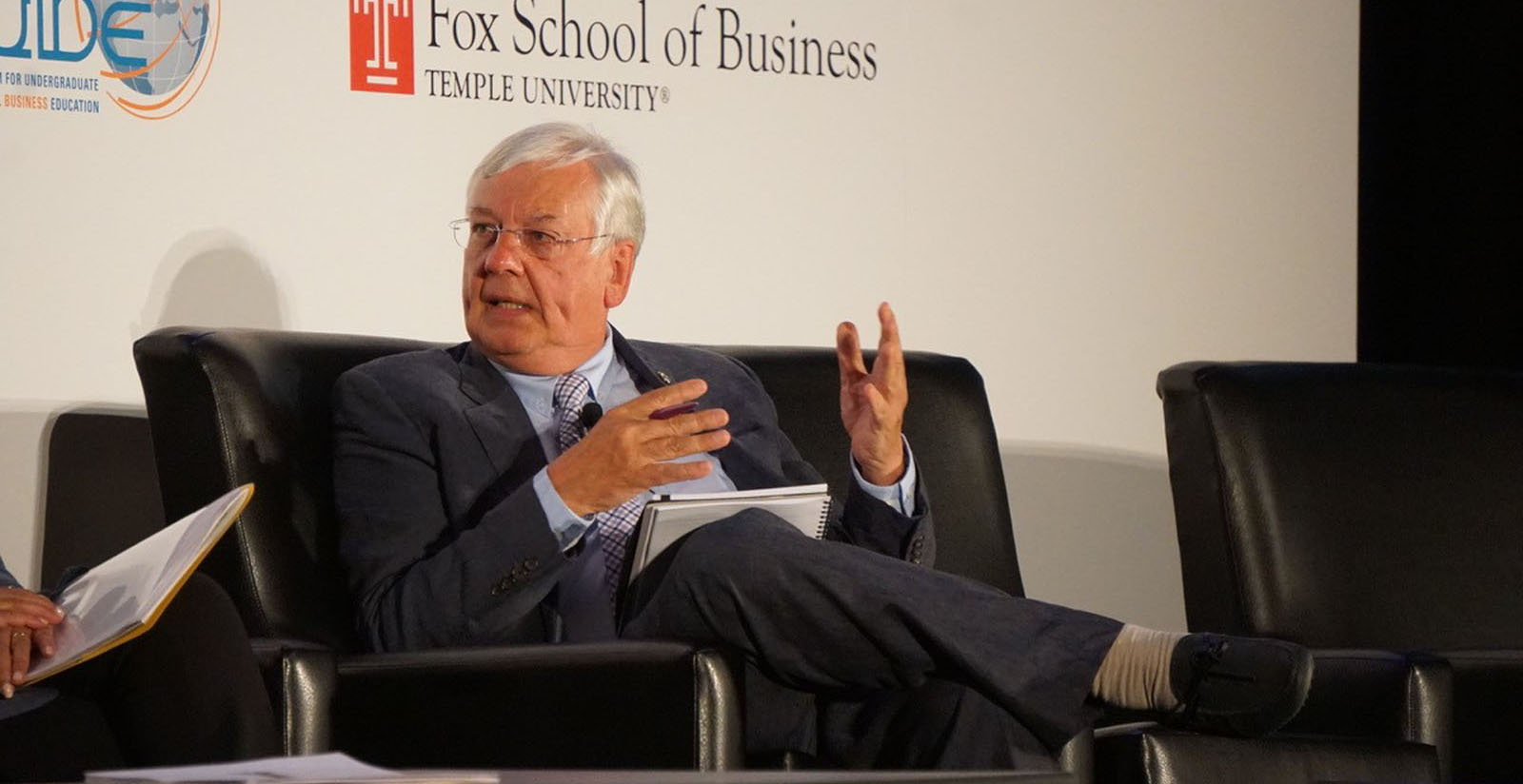 Professor Peter Buckley OBE has received an Honorary Degree from the Open University of Hong Kong (OUHK).
He was honoured during OUHK's 27th Congregation at which over 7300 graduates received their awards.
OUHK Pro-Chancellor Dr the Honourable Charles Lee Yeh-kwong conferred a Doctorate of Business Administration, honoris causa, on Professor Buckley.
Professor Buckley was recognised along with three other outstanding individuals including Chairman of The Hong Kong Jockey Club and former President of the Hong Kong Law Society Mr Anthony Chow Wing-kin, Founder and Executive Director of Crowning-United Ltd Mr Peter Lee Kwok-wah, and President of the Hong Kong Academy of Sciences and former Vice-Chancellor and President of the University of Hong Kong Professor the Honourable Tsui Lap-chee.
Professor Buckley is founding director of the Centre for International Business at the University of Leeds (CIBUL) and the University's Business Confucius Institute, which promotes understanding of Chinese culture and language in business.
He has taught at various universities across the globe, including the University of Paris, the University of Groningen, Hong Kong City University and University of Lancaster.
In 1985, he was appointed a fellow of the Academy of International Business and remains the youngest person to be elected to the position. He was appointed Officer of the Order of the British Empire (OBE) in 2012 for "services to higher education, international business and research" and was elected a Fellow of the British Academy (FBA) in 2014.
Professor Buckley has published nearly 30 books and has edited 20, focusing mainly on multinational enterprises and the complexities of international business. He holds honorary degrees from Universities in Uppsala, Sweden, Lappeenranta, Finland, Copenhagen, Denmark and Ottawa, Canada.