Accounting and Finance students get real-world experience with Amplify Trading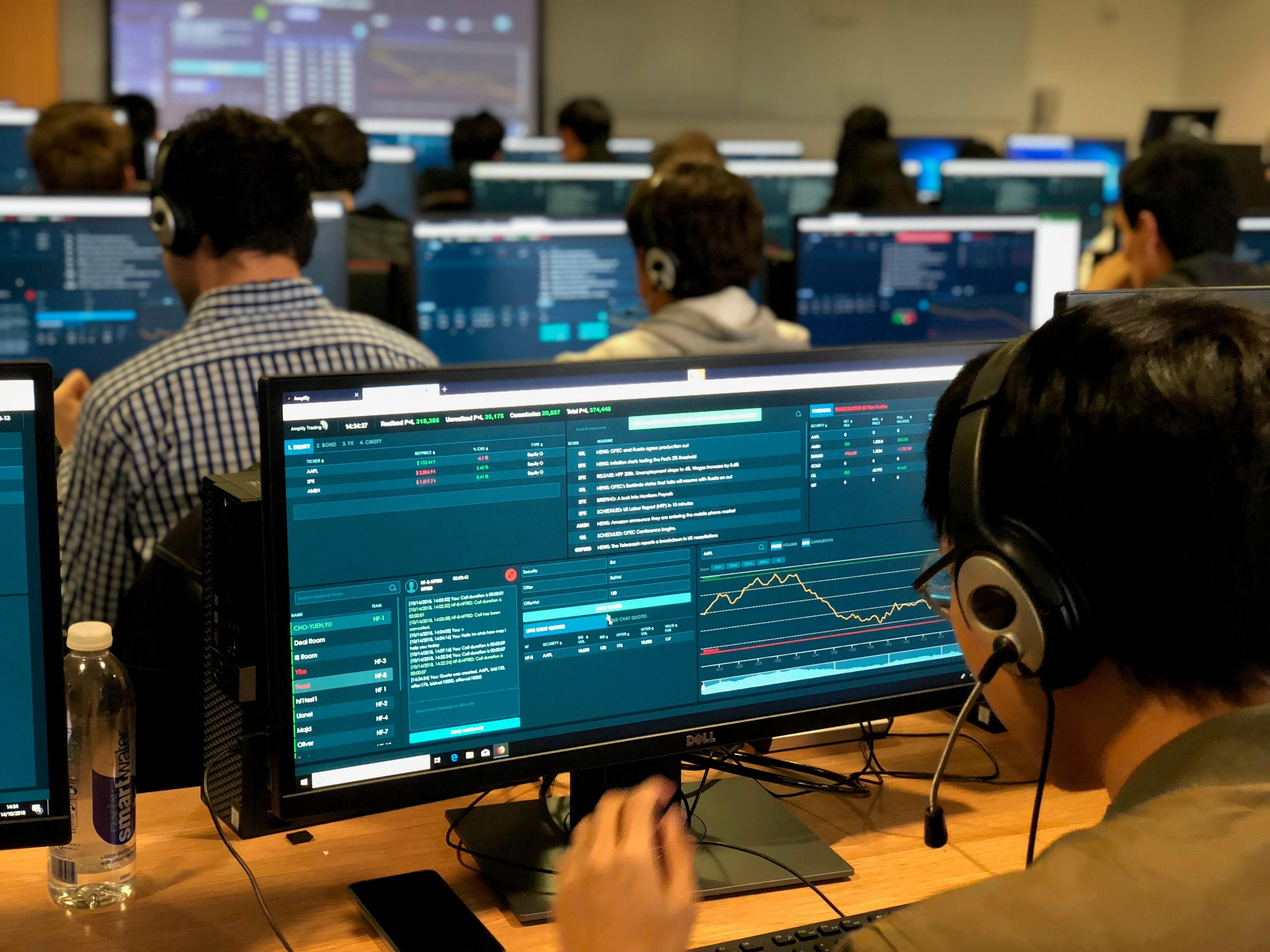 Postgraduate Accounting and Finance students had the opportunity to take part in a practical finance-simulation bootcamp provided by Amplify Trading, a global financial trading and training company.
In the last week of June, postgraduate Accounting and Finance students took part in an intensive 5-day bootcamp led by Amplify Trading. The bootcamp is offered as part of the Critical Skills for the Finance Professional module which aims to provide students with opportunities to develop professional skills which are essential for success in both study and work.
The bootcamp was led by Leeds alumnus William (Will) de Lucy, who founded Amplify Trading in 2009. Students were given access to Amplify Trading's cutting-edge 'flight-simulator' platform that allows users to experience the day-to-day of a wide variety of financial roles, including asset management, investment banking, market-making and trading.
The students then receive immediate feedback on their strengths and weaknesses in each role, so they can identify areas to improve and make an informed decision on their future path.
Dr Andreea Bordianu, Director of Postgraduate Studies for Accounting and Finance, commented on the value of the bootcamp for students:
"Initiatives like this help give our students a wide range of learning experiences whilst at Leeds. The simulations allow students to apply their theory in practice and familiarise themselves with the technology used by many of the world's largest employers."
By offering these kind of employability skills we are preparing our students for the next step in their careers, and giving them the best opportunity to make a positive impact in their chosen industry.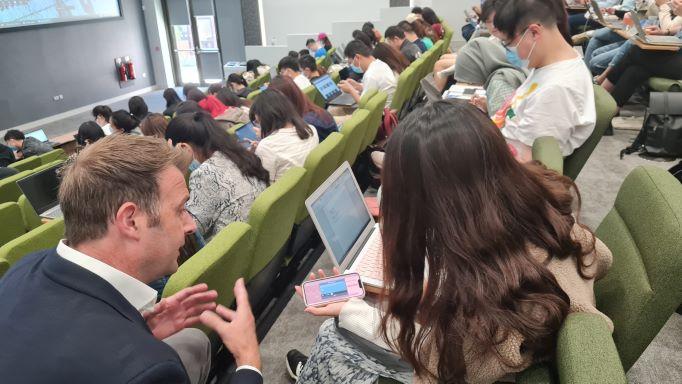 Will De Lucy commented on the importance of students gaining this kind of experience whilst at University, as well as the potential for simulators to help high-potential students, who may struggle to get noticed by the most sought-after employers:
"When we started working with Leeds University Business School over ten years ago, Leeds was the first Business School to offer this type of simulation experience. Students on the module are receiving the same type of practical training and experience that is being delivered in some of the world's largest banks. This approach to recruitment in finance is having a profound impact, with almost 50% of Morgan Stanley's EMEA (Europe, the Middle East and Africa) market interns coming from the types of simulation processes provided by Amplify Trading.
"I'm proud that this innovative approach to training and career support has the potential to help students secure roles based on their potential to perform in a role, rather than their background, CV or ability to compete in a traditional application process."
The simulations are continuously updated to reflect the current industry and regulatory environment, helping students become desk-ready for the role to which they apply. Different levels of progression allow a student with no experience to develop their skills to advanced levels, up to and including using python to create an algorithm that fully automates a financial transaction.
During the Bootcamp, student Daniel Stringer won the award for the top performer in the ReTrader simulation, an app Amplify has created to allow students to 'play' with the most recent news in the Financial Times.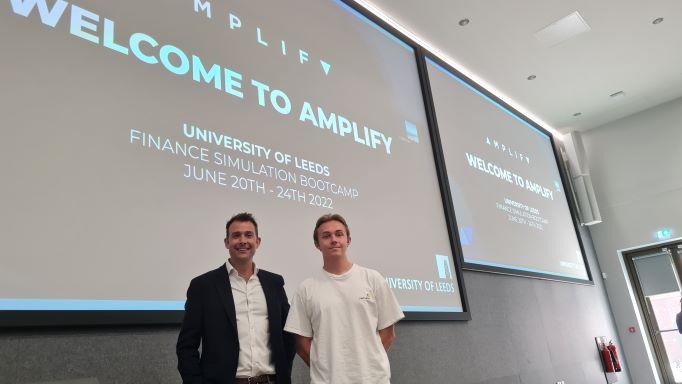 Daniel commented: "The sessions which we had with Amplify were very engaging. The simulations which we participated in allowed us to implement the theoretical concepts taught on our Master's in realistic, time-sensitive scenarios. Overall, I found that our week with Amplify was an authentic experience of working in finance, which I hope will make my fellow graduates and I more commercially aware as we apply for roles after university."
Read more about the studying a Masters at Leeds University Business School.